The UK National Crime Agency confirmed it "initiated an investigation" concerning Leave.EU and individuals including Arron Banks, and as the news broke yesterday, Mr Banks tweeted that he was "fishing in Bermuda" and then sent a subsequent tweet of a photo of himself titled "gone fishing."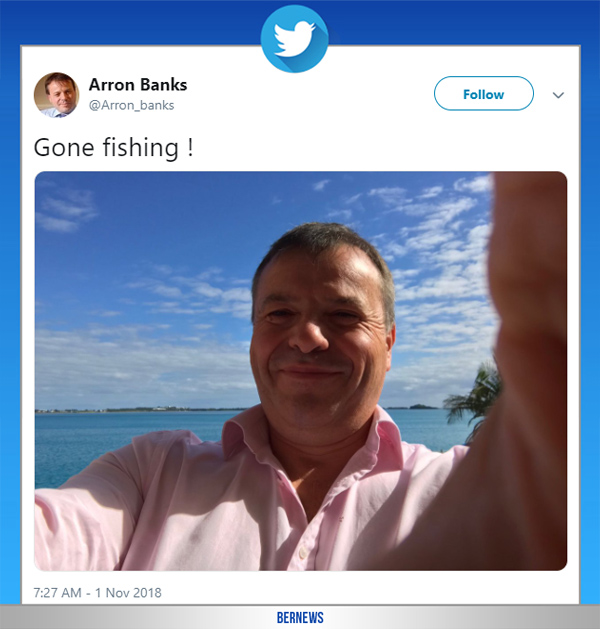 According to the BBC, the National Crime Agency is "investigating Arron Banks and his Leave.EU campaign for alleged offences committed at the 2016 EU referendum.
"Mr Banks and another senior campaign figure, Liz Bilney, were referred to the agency by the Electoral Commission. The watchdog said it suspected Mr Banks was not the "true source" of loans to the campaign and the money had come "from impermissible sources".
"Under UK law, loans and donations to registered campaigners can only come from permissible sources, which essentially excludes overseas or foreign funding."
"Mr Banks denied any wrongdoing and said he welcomed the police investigation. He said he was 'confident that a full and frank investigation will finally put an end to the ludicrous allegations levelled against me and my colleagues".
Mr Banks also tweeted earlier this year that he was visiting the island, saying back in July that he was in Bermuda along with former UKIP leader Nigel Farage, who was another key figure in the pro-Brexit campaign in the UK.
Read More About