Members of the European Parliament voted in favour of the Brexit deal, one of the final steps that had to be taken before the UK leaves the EU this Friday, January 31st.
The Withdrawal Agreement was approved by the European Parliament today [Jan 29] by 621 votes in favour, 49 against and 13 abstentions.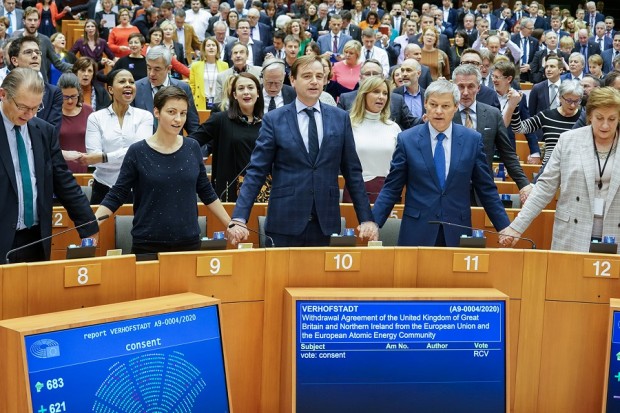 The BBC reported, "After the vote, MEPs marked the UK's exit by singing Auld Lang Syne. Several British MEPs said they hoped the UK would return one day although Eurosceptics, including the Brexit Party's Nigel Farage, used their final speeches to tear into the EU."
"The vote ensures that the UK's 47 years of membership of the EU will now end at midnight central European time on Friday, after years of troubled talks and uncertainty," the Guardian report.

Read More About