Saltus faculty and staff welcomed Patti McDonald, the Executive Director of the Canadian Accredited Independent Schools [CAIS], to Bermuda recently, with Ms. McDonald meeting with Saltus faculty and staff to discuss "trends and disruptors in education yesterday [Nov 22].
A spokesperson said, "According to Ms. McDonald, the most important element of a school's ability to respond to the changing world and the impact it has on students is creating a culture of learning and collaboration. This requires a commitment to ongoing learning for faculty and an acceptance of the risks inherent in implementing innovative ideas in the classroom.
"One example highlighted was a shift away from classroom learning that focuses on content knowledge, to a curriculum based on skills development and competencies required for real world application. The CAIS Executive Director stated that she was 'extremely pleased by the reflection of students she interacted with at Saltus on changes within the school's environment and spaces designed for student learning.'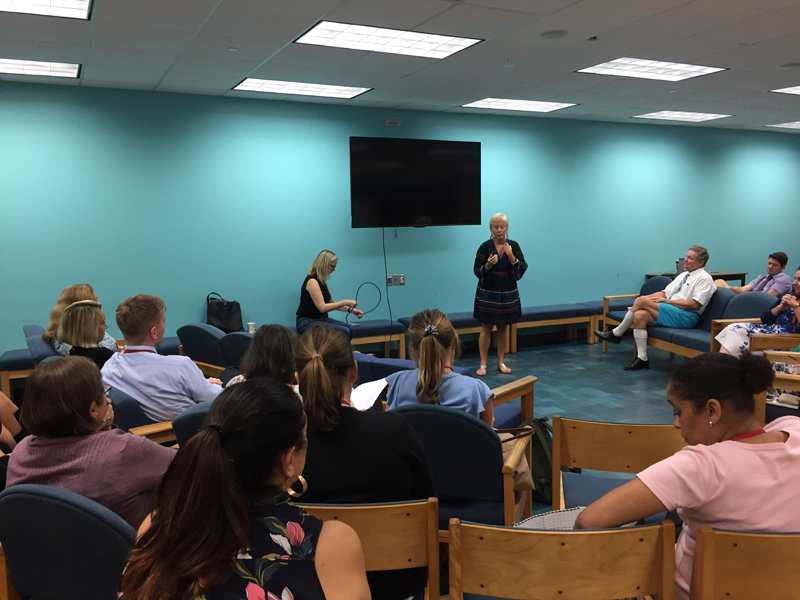 "Saltus is one of two schools in Bermuda to earn the CAIS accreditation which requires a rigorous review of school policies and procedures; as well as an evaluation of community service initiatives, governance, academic programme, leadership strategy, and prescribed goals for education as compared to other schools within the global network.
"CAIS schools are unique from other schools around the world. As independent schools, they have the freedom to explore new horizons in education and create programmes and environments that are designed specifically for the students they serve."

Read More About
Category: All