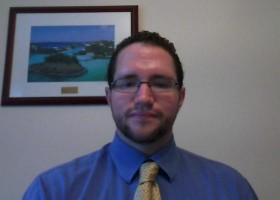 Greenrock has made the Executive Director position — which was held by Jonathan Starling – redundant, the charity confirmed today.
A spokesperson said, "As a sustainability charity, we practice what we preach and, accordingly, have had to make some hard decisions regarding the structure of the organisation.
"Like many in Bermuda's charity sector, we have been hit hard by the ongoing impact of the 2008 economic crisis and the reduction in available sponsors from the business sector. As a result of the decline in our fundraising capacity, the operational model of the organisation has had to be revisited.
"Greenrock has made the Executive Director position redundant. This was a difficult but necessary decision to prioritise the longterm sustainability of the organisation, the charity's programmes and advocacy in our community. Greenrock's Board will now be taking a more active role in the operations of the charity and will be seeking volunteers to assist with specific roles.
"On behalf of Greenrock, our members and our supporters in the broader community, we would like to thank our outgoing Executive Director, Jonathan Starling. Jonathan is a committed environmentalist and, while he is no longer serving in the capacity of Executive Director, he remains involved with Greenrock in a voluntary capacity. We wish him the very best in his future endeavours.
"Greenrock's education for sustainable development programmes are all continuing, as is our general advocacy on matters of climate change, energy and marine sustainability.
"Currently, we are raising awareness about the Energy IRP and we encourage everyone to visit www.betterenergyplan.bm for more information about how this directly impacts you and how we can all influence Bermuda's next 20 year Energy Plan.
"Please note that we are actively seeking volunteers and financial donations to ensure that we can continue to change mindsets and work towards a more sustainable Bermuda. Anyone willing to volunteer with Greenrock or seeking more information on how to support these programmes should email info@greenrock.org."
Read More About
Category: All, Environment