Greenrock puts out a challenge for Earth Day 2021 which will take place on Thursday [April 22].
A spokesperson said, "Thursday, April 22 is Earth Day and, to celebrate, Greenrock is encouraging everyone to take a challenge. It's suitable for all ages, and really simple to do….
"To participate, commit to do as many of the following activities, as possible, on Earth Day:
Cook all of your meals at home and avoid purchasing any snacks or take-out
Go single-use plastic-free
Use reusable bags for all of your shopping
Recycle and be sure to take it out on Thursday or Friday morning
Start a home garden or work in the gardens you have
Go for a walk and enjoy nature
Plant a few trees
Cycle or use zero emission vehicles for your transportation needs
Go meatless for the day
Pick up trash in your area
"Take pictures or videos of you and your loved ones participating in the challenge, tag Greenrock, use the hashtag #earthdaybda and we will repost your environmental actions on all of our social media channels.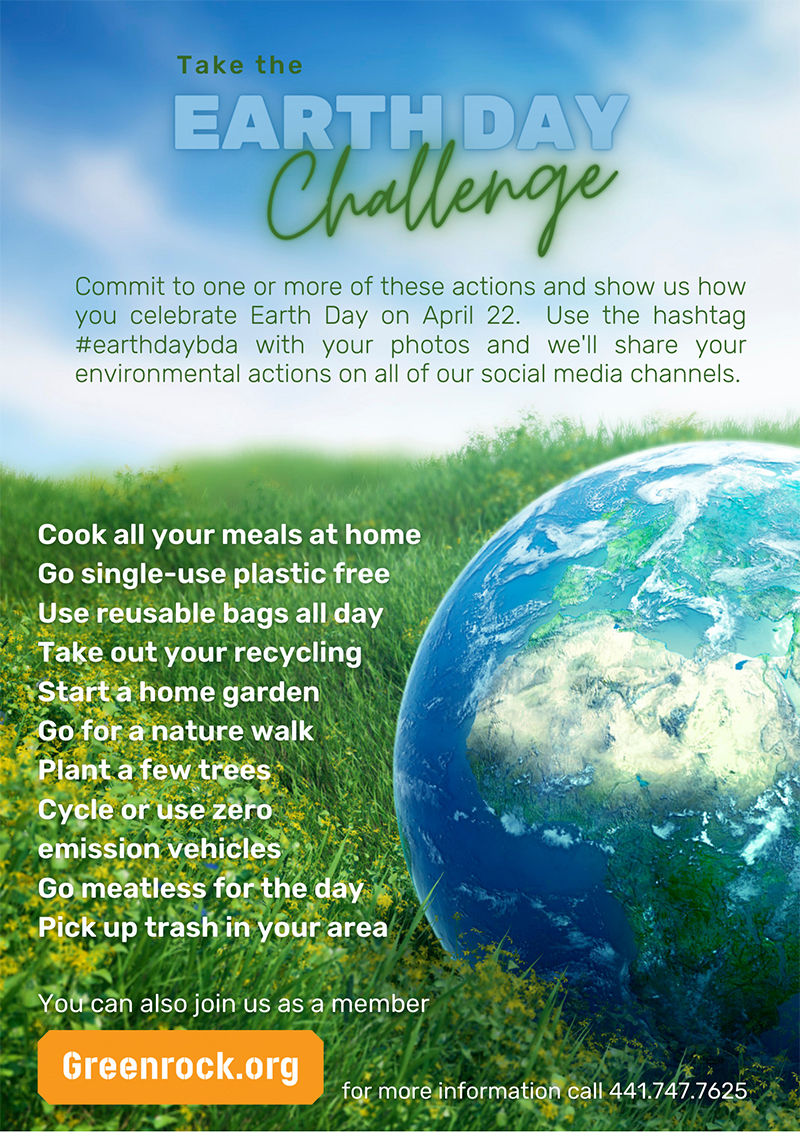 "Earth Day is also a great time to become a member of Greenrock. Visit www.greenrock.org for more information or call 441.747.7625 to discuss how you can get involved.
"Earth Day was founded in 1970 as a day of education about environmental issues, and Earth Day 2021 will occur on Thursday, April 22—the holiday's 51st anniversary. The holiday is now a global celebration that's sometimes extended into Earth Week, a full seven days of events focused on green living."

Read More About
Category: All, Environment, Videos