Men are being encouraged to pay extra attention to their health in November, as Movember Bermuda "brings on the growth of the manly [in most cases] moustache, the need to move and a time to know one's health numbers."
A spokesperson said, "Across the world, men die an average six years younger than women, and for reasons that are largely preventable. Which means that it doesn't have to be that way: men can take action to live healthier, happier and longer lives. Each November, Bermuda Cancer and Health Centre provides a fun platform for men to have conversations about their health. Movember Bermuda brings on the growth of the manly [in most cases] moustache, the need to move and a time to know one's health numbers.
"Trucker, regent, connoisseur or wisp – no matter the shape or style of the MO this MOvember.bm, a man's face will inspire donations, conversations and real change. More than just follicles on the face, a MO reminds people of the importance of men's health. While starting the month clean shaven and cultivating growth for 30 days, men can seek financial encouragement from those naysayers around them. All funds raised are invested in men's health prevention, detection and treatment programmes in Bermuda."
Movember.bm 2017 Financial Challenge winner KPMG: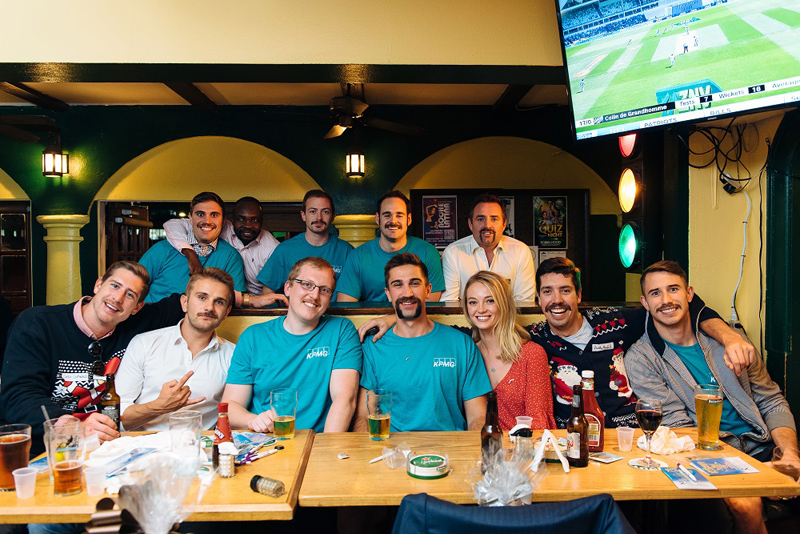 "It is not too late to become involved in MOvember Bermuda:
1. Register at www.MOvember.bm as an individual or team to grow a MO [or wear a Bow for those who prefer less itch]
2. Grow, bow, raise funds, MOve and know your health numbers for 30 days
3. MO-Finale: Friday, November 30th, 2018 @ 5:30 pm – The Dog House – come out and have some fun getting your mo shaven off! But first, get judged to win various prizes – see the website for full descriptions!
"KPMG will be out to defend their title in the annual Financial Service Challenge."
"Team KPMG has been great sporman and supporters of MOvember" says Deborah Titteton Narraway, Chief Marketing Officer at Bermuda Cancer and Health Centre. "They embrace the team spirit of this hairy raising funds supporting the cause and earning the bragging rights and trophy to display their annual manly hood accomplishments."
AXA Man on the Run 5k: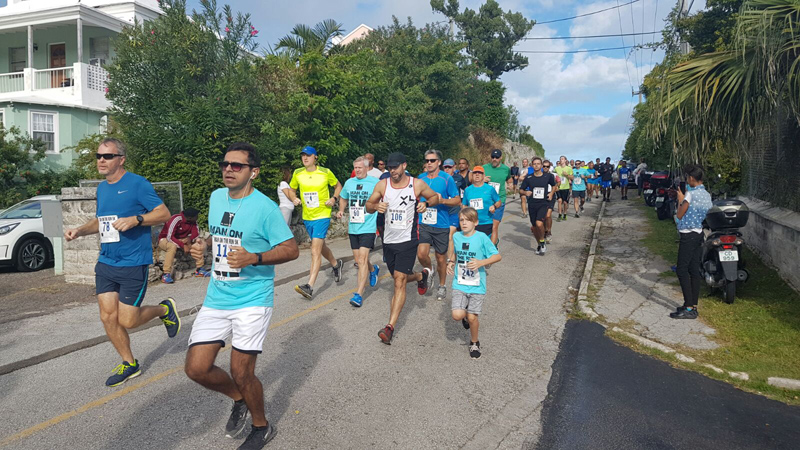 "Two new team challenges have been launched this year, the Hospitality Challenge where Bermudians are known for their friendly faces, this year adding a little hairy competition for November. Hotels, restaurants, bars bring together your staff and patrons and make a team and the Sportsman Challenge for a little healthy competition; teams, clubs and fellow come together and grow some MO.
"As part of Men's Health Month, men are encouraged to get their MOve on and embrace the sweaty Mo this Movember by being active. Try the AXA Man on the Run 5K being held on November 11 at 9 am at Warwick Academy, register at www.racedayworld.com. Women are welcome but only on the sidelines to cheer the man on as this race is for men only."
Annual Men's Health Screening Clinic: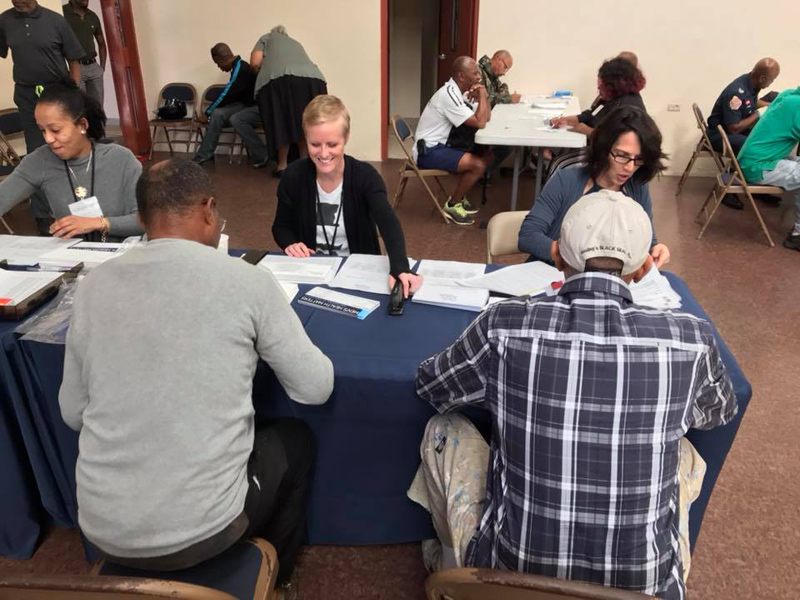 "A free Men's Health Screening is also being held on November 19, 10 am – 4 pm at the Seventh Day Adventist Church Hall on King Street. This event will have a range of health screening professionals and organisations conducting a variety of health screenings.
"Use your MO, your move and your numbers to raise money to help Bermuda Cancer and Health Centre fund Men's Health Programmes, providing uninsured and underinsured men in our community access to services offered at BCHC including early prostate cancer testing [prostate biopsies], radiation therapy treatment, as well as community outreach events such as the free men's health screening. For more information visit movember.bm."

Read More About
Category: All