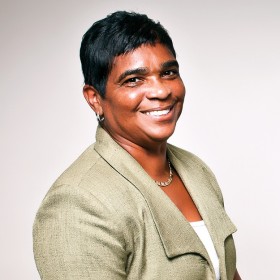 "A promise to pay health insurance for those aged over 90, as outlined during the PLP's Delegates conference, raises a series of questions – not least whether it is financially sustainable in the long-term, according to Shadow Health Minister Patricia Gordon-Pamplin.
This follows after comments from MP Chris Famous at the PLP Delegates Conference last month [about 43 minutes into the video in that article], with Mr Famous saying, "The Junior Minister of Finance says we are going to pay health insurance for people 90 years or older."
"We have just seen a report outlining how Bermuda's population is getting older, so I have to ask is such a programme sustainable," Ms Gordon-Pamplin said.
"How will such a programme be funded given the growing population of seniors against the shrinking numbers of younger population in the workforce? Will health care costs increase for younger people in order to fund this?
"Other important issues that Government must explain include whether it will be means tested or will the wealthy get the benefit as well and will the aggregate payout be capped? How does this fit in with the pension sustainability as recently articulated by the Government?
"While I appreciate that we must help our seniors in as many ways as we can, we cannot do so unless we are convinced that this is a financially stable and affordable plan."
She added that the Throne Speech is coming and she hoped the Premier "goes into detail about this proposal to allay concerns that this is just a return to the PLP modus operandi of expenditure of public funds to buy private votes."
There has not been an official statement from the Government about this, however we asked the Government and PLP for comment and will update if able, and the Throne Speech is set to take place on Friday, where the Government will unveil their legislative agenda for the coming year.

Read More About