Crowds of people lined Front Street this morning [Nov 11] for the Remembrance Day Parade, as they paid tribute to the island's war veterans who served in the two World Wars and other international conflicts.
Between World War One [1914-1918] and World War Two [1939-1945], approximately 600 Bermudians served overseas, some of whom made the ultimate sacrifice and did not return home.
Those on Parade this morning included the Royal Bermuda Regiment, Bermuda Police Service, Cadets and of course the island's war veterans, who received the loudest applause of the morning.
Wreaths were laid by Premier David Burt, Opposition Leader Craig Cannonier, Governor John Rankin, Hamilton Mayor Charles Gosling, as well as representatives from 1st Battalion Caribbean Regiment, War Veterans Association, Bermuda Militia Infantry,  Bermuda Legion, Royal Bermuda Regiment, Defence Board, Bermuda Fire and Rescue Service, Bermuda Police Service, Sea Cadets, Salvation Army and the U.S. Consulate.
The 1-hour live video replay of today's Parade is below
Today also marks the 100th anniversary of the end of the First World War, and a series of events are being held today, as Bermuda joins nations around the world in marking the end of the conflict.
In addition to the wreath laying at the War Memorial and the Parade, today's events will also include a Beacon Lighting Ceremony at Government House at 4.45pm.
Government House previously said that a recorded total of 544 Bermudians served in World War One, and of those 544 Bermudians, 53 were killed in action; 15 were wounded; 14 were taken prisoner of war; 4 were missing in action and 19 died of disease or wounds.
We will have additional photos later on, and you can view all our coverage of Remembrance Day here.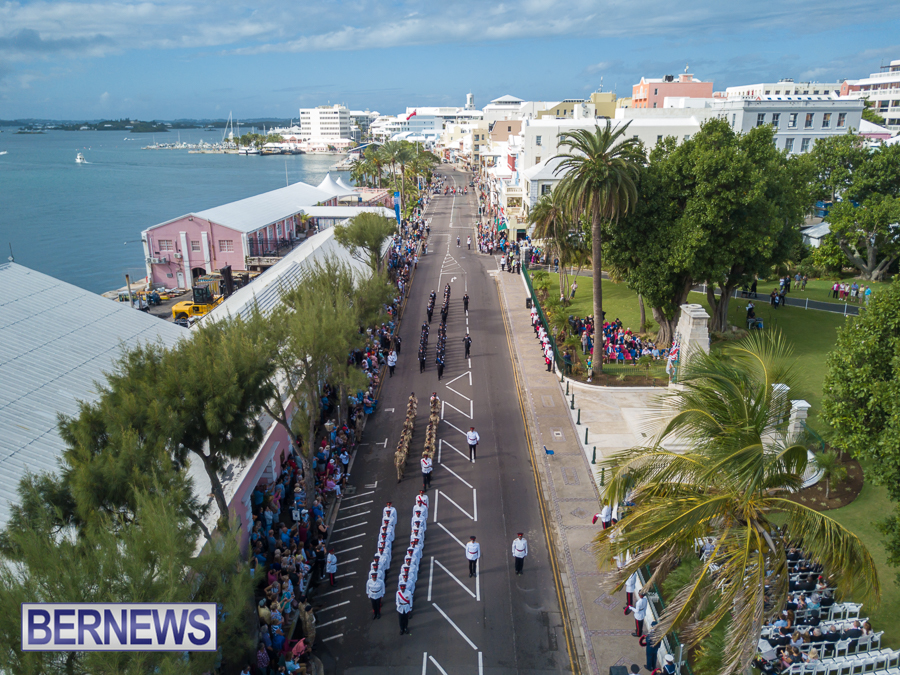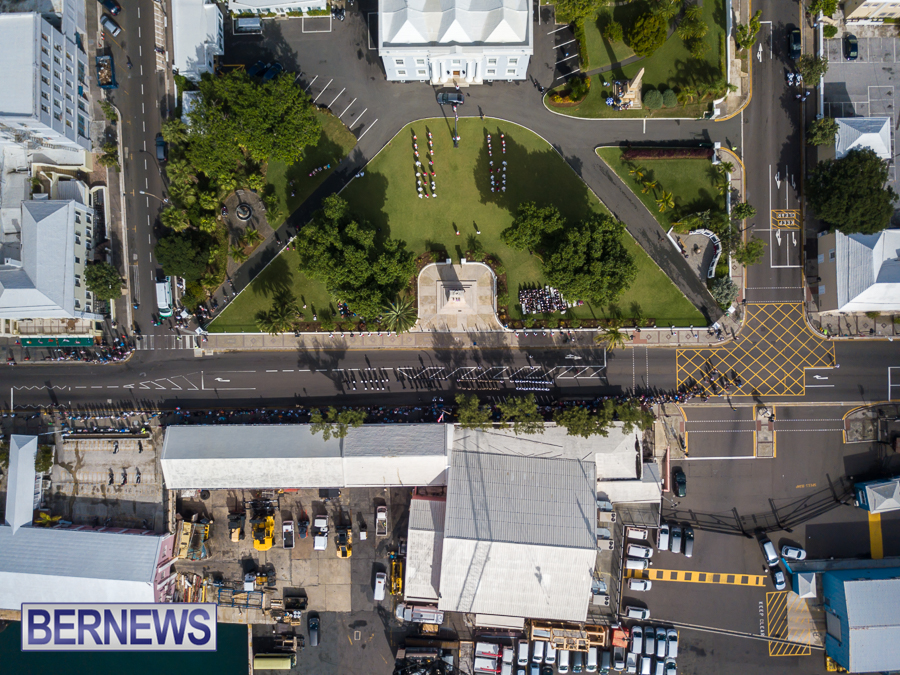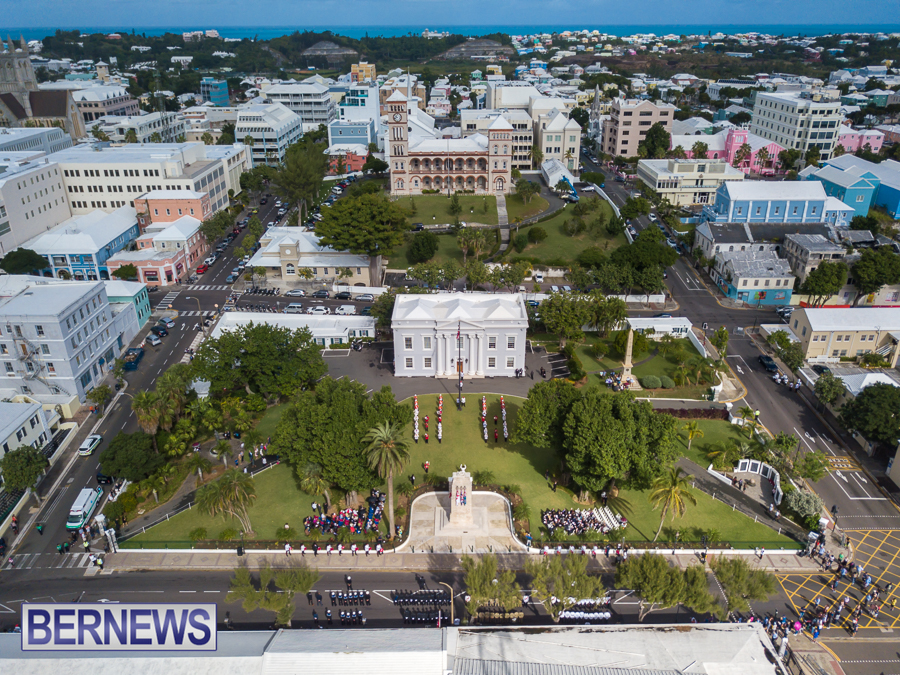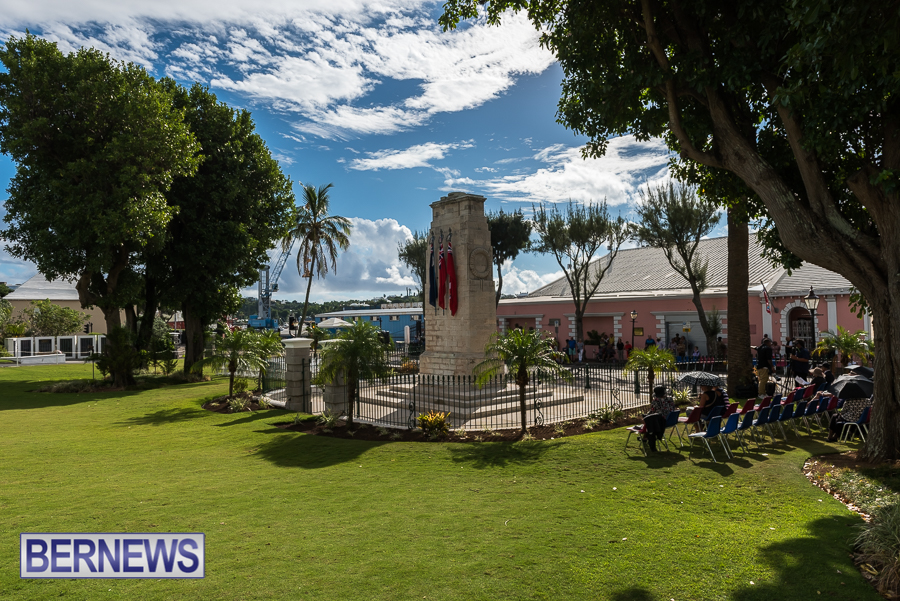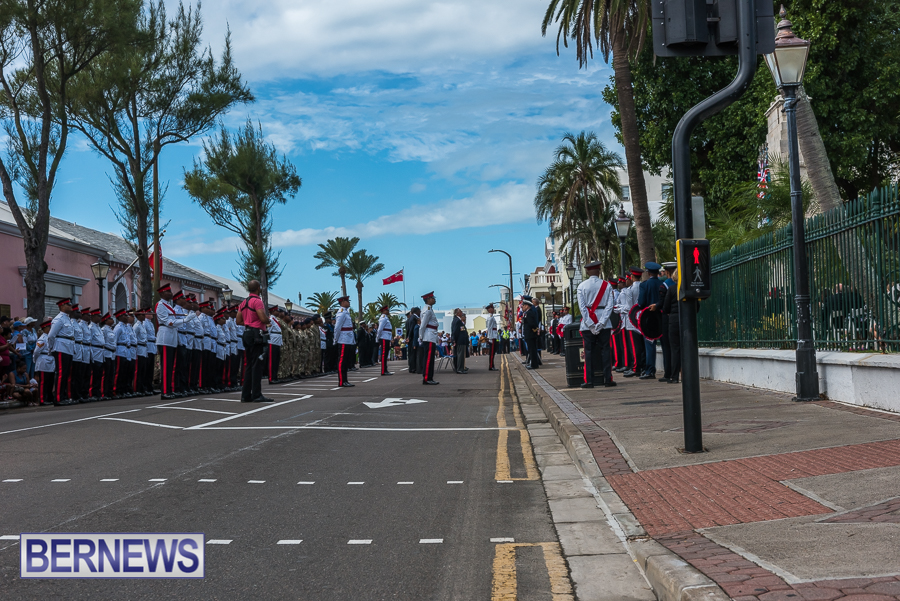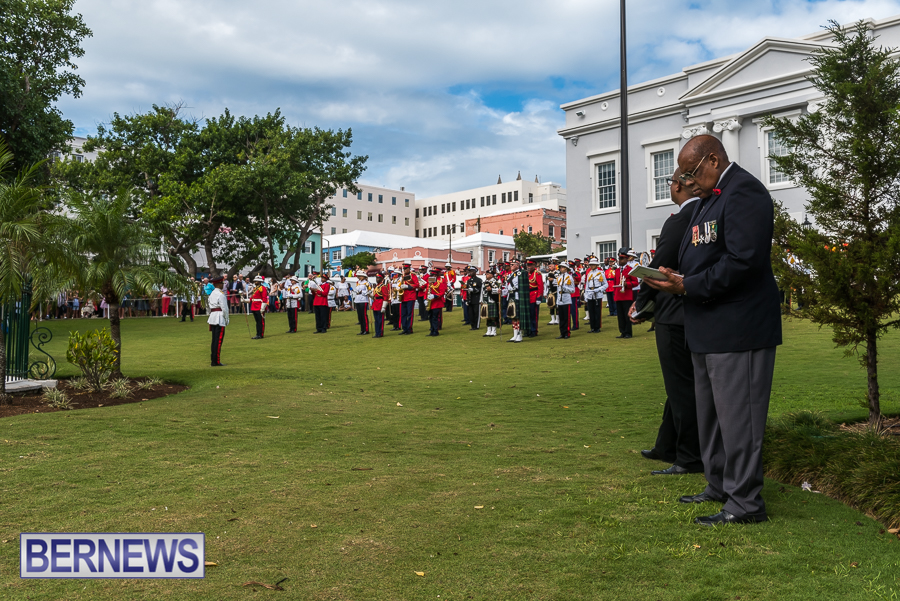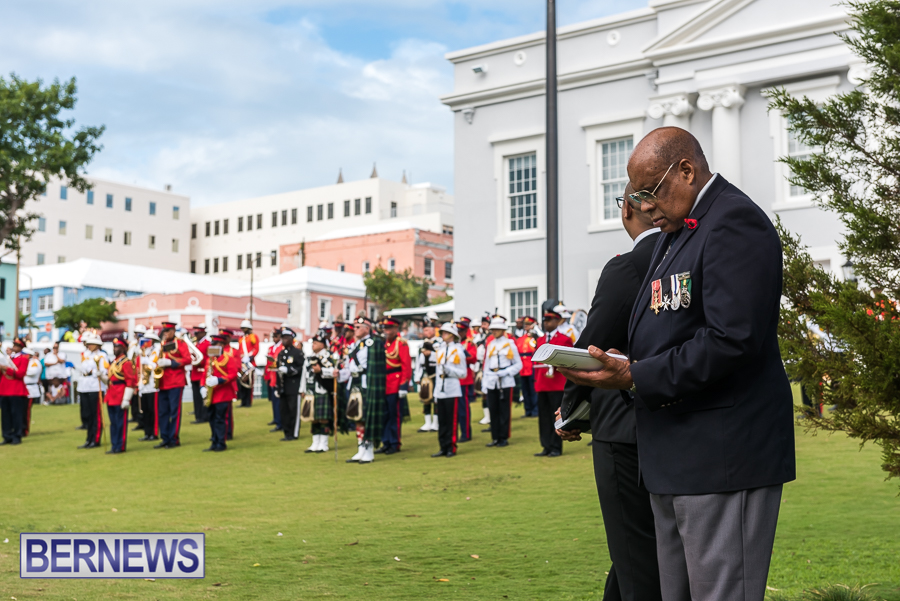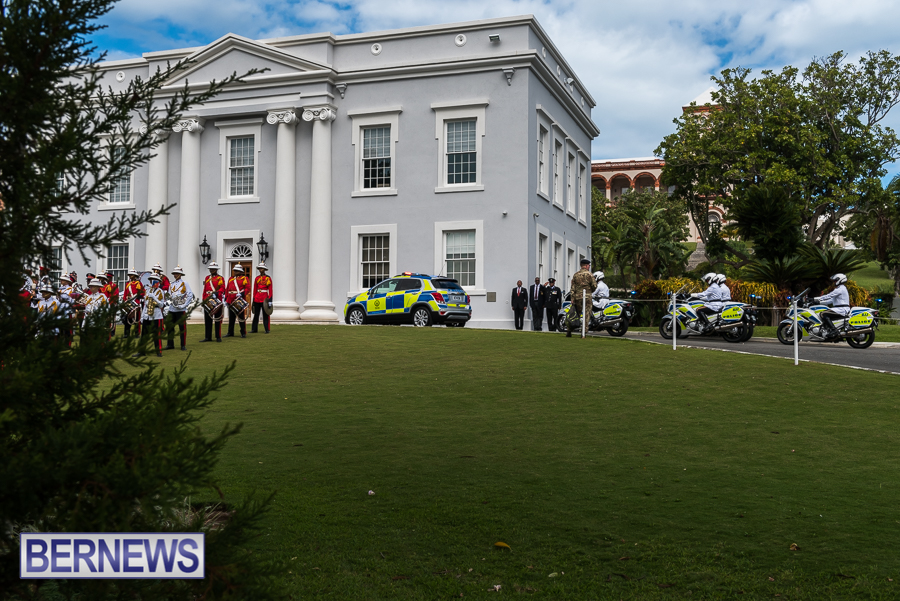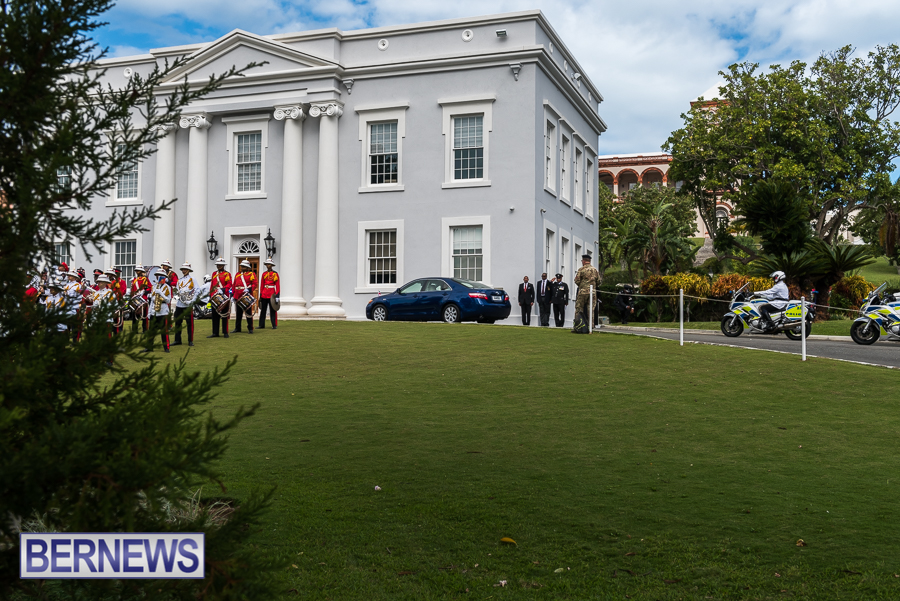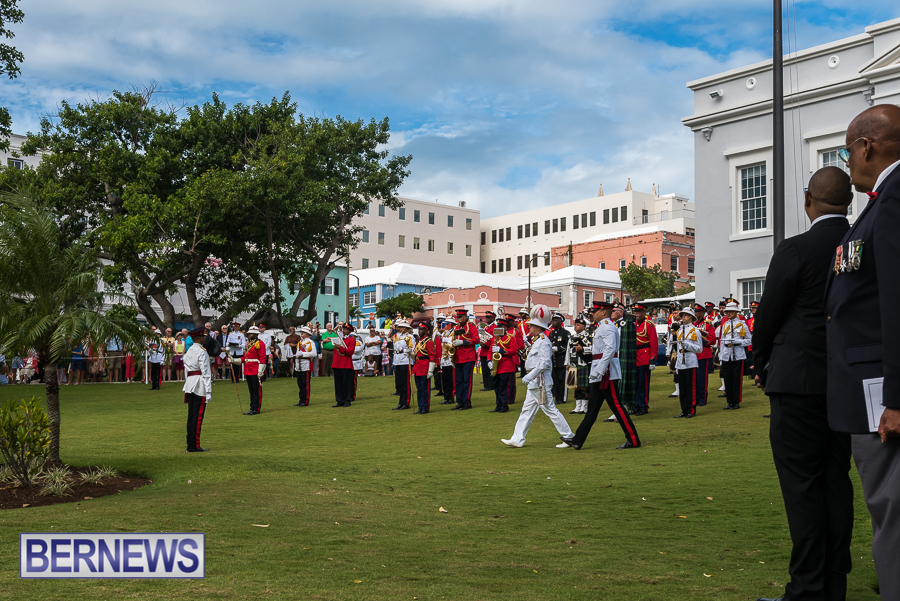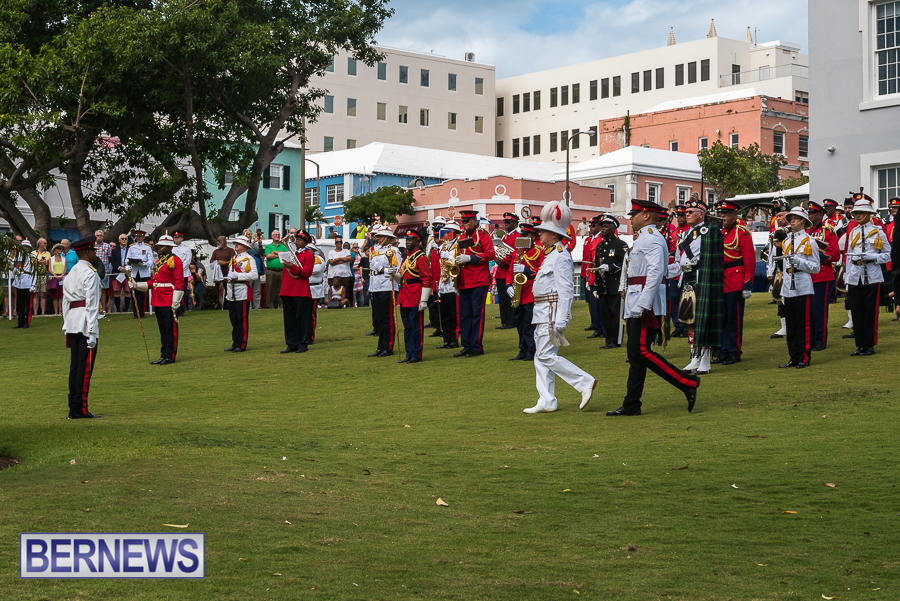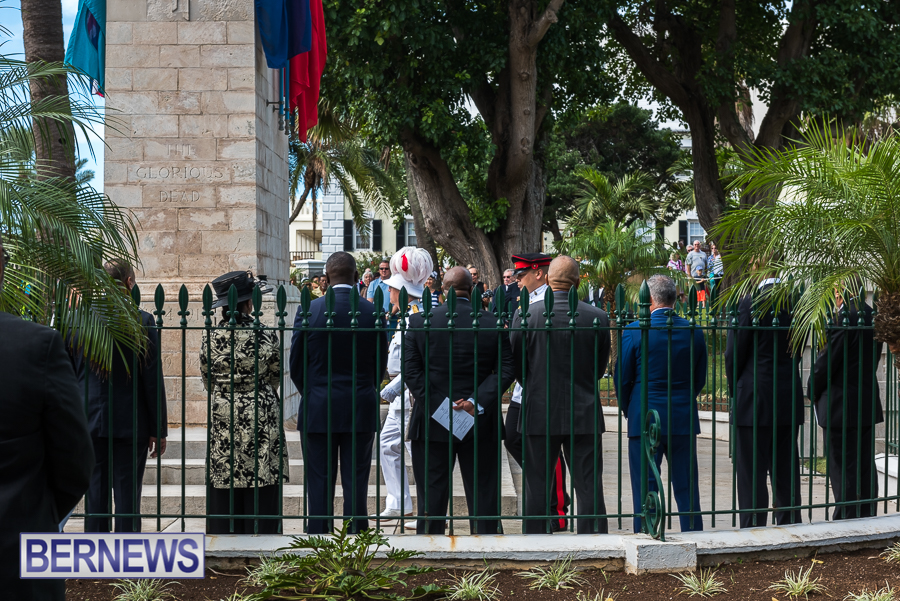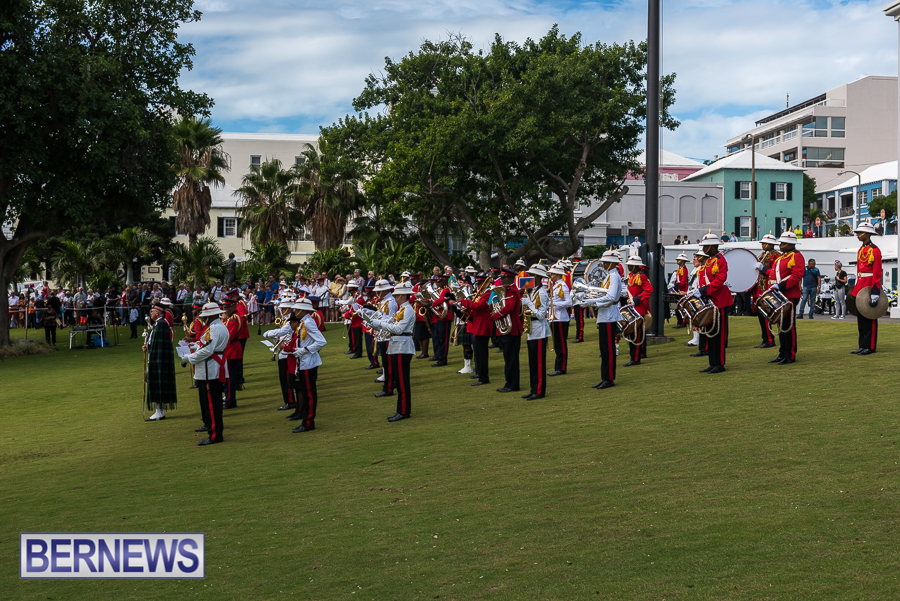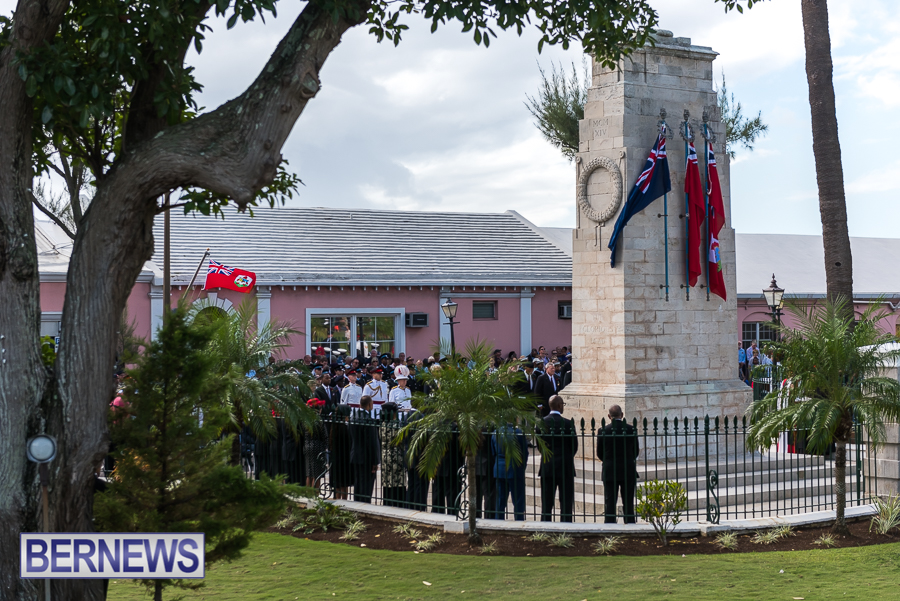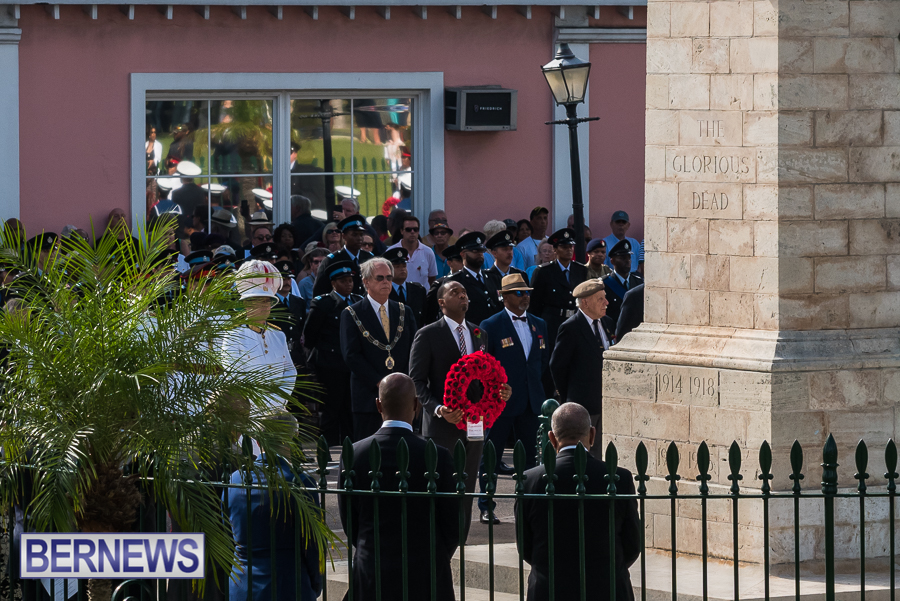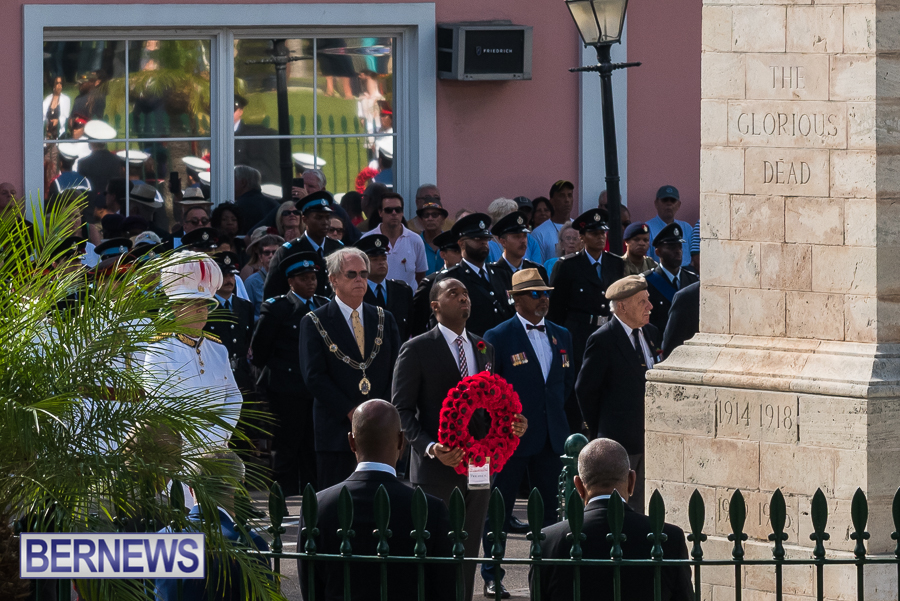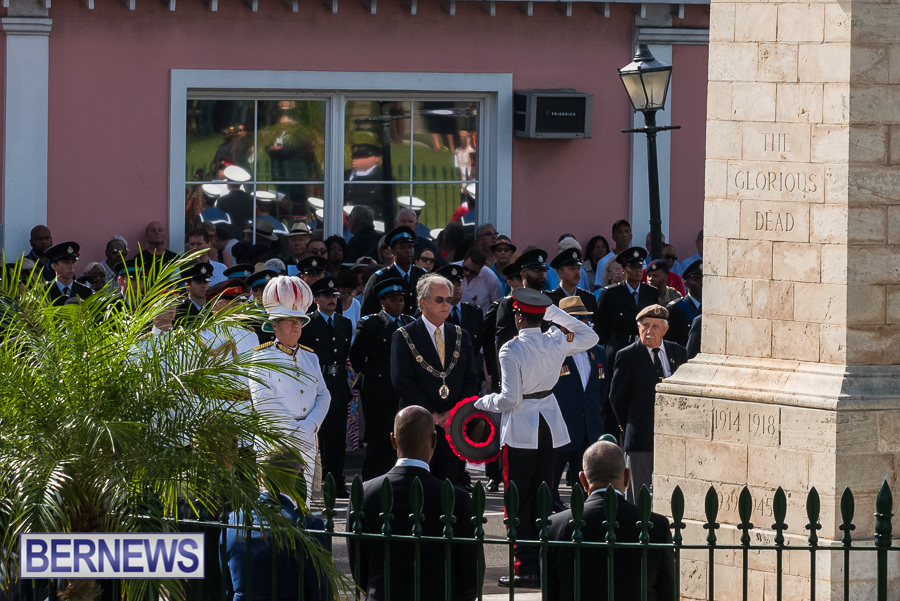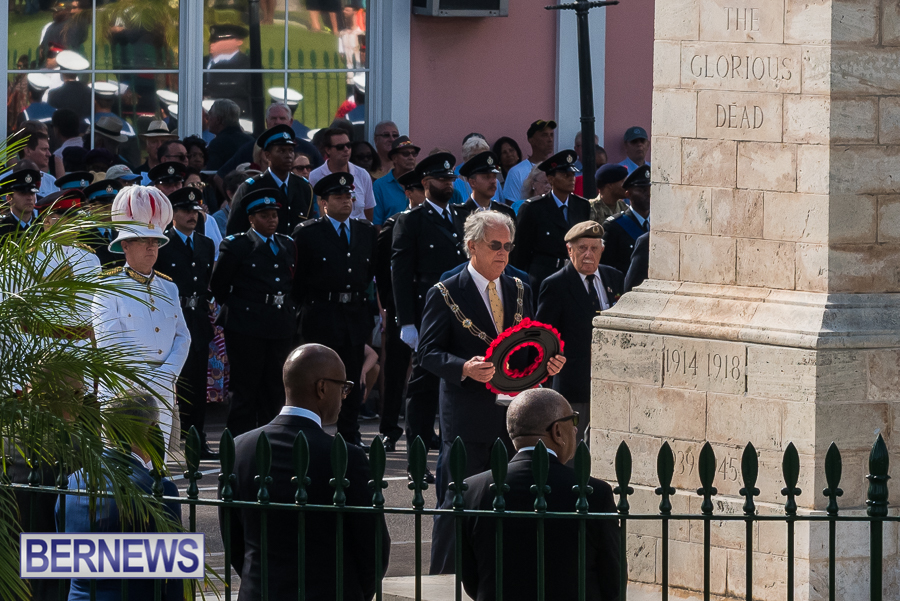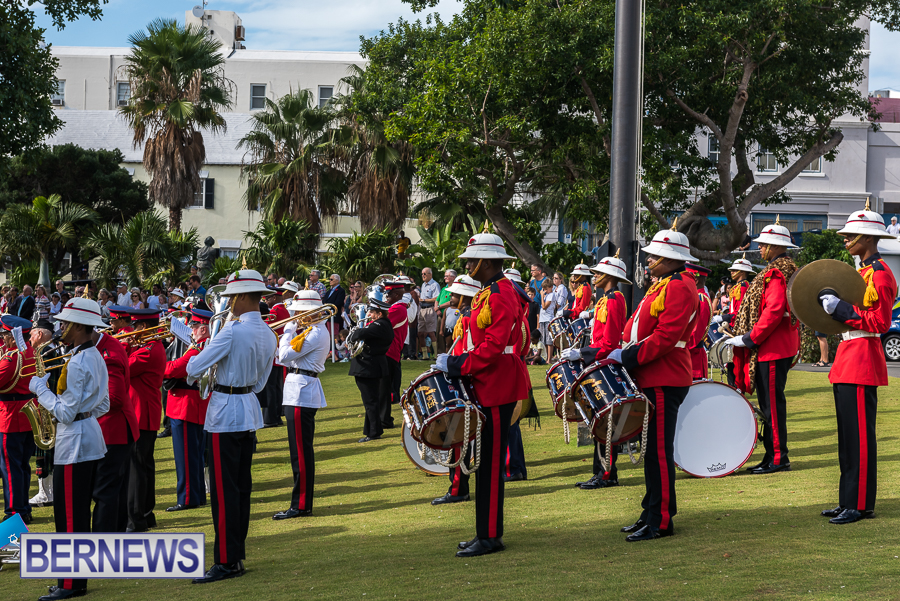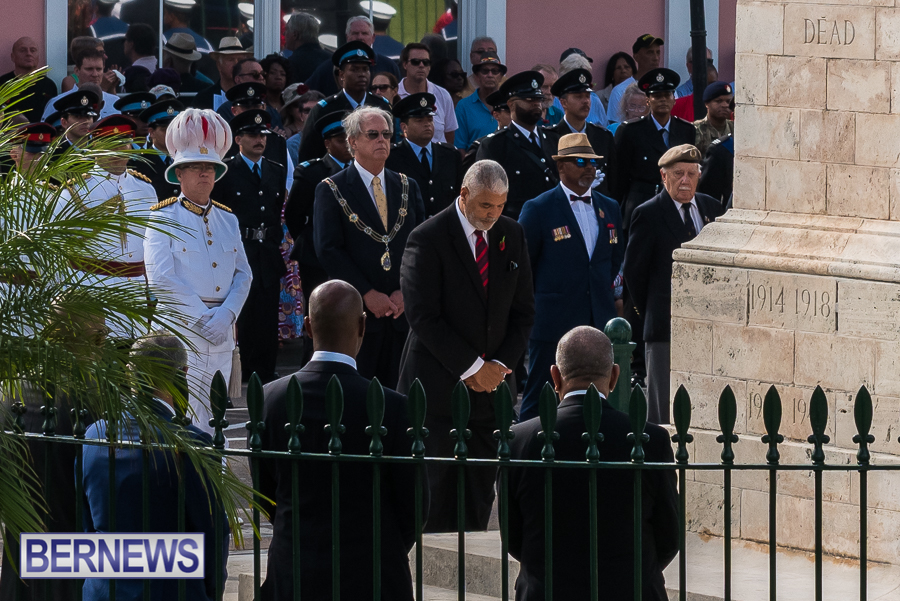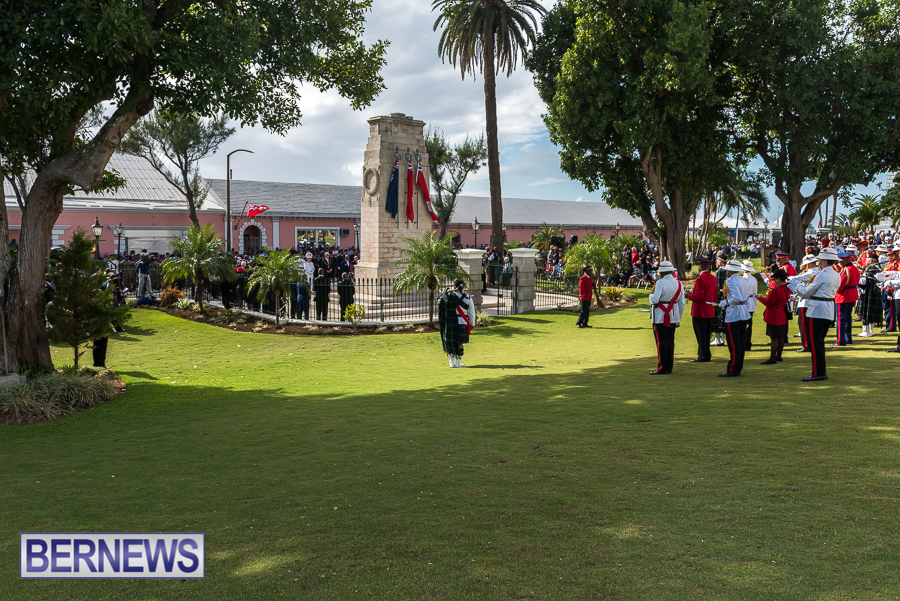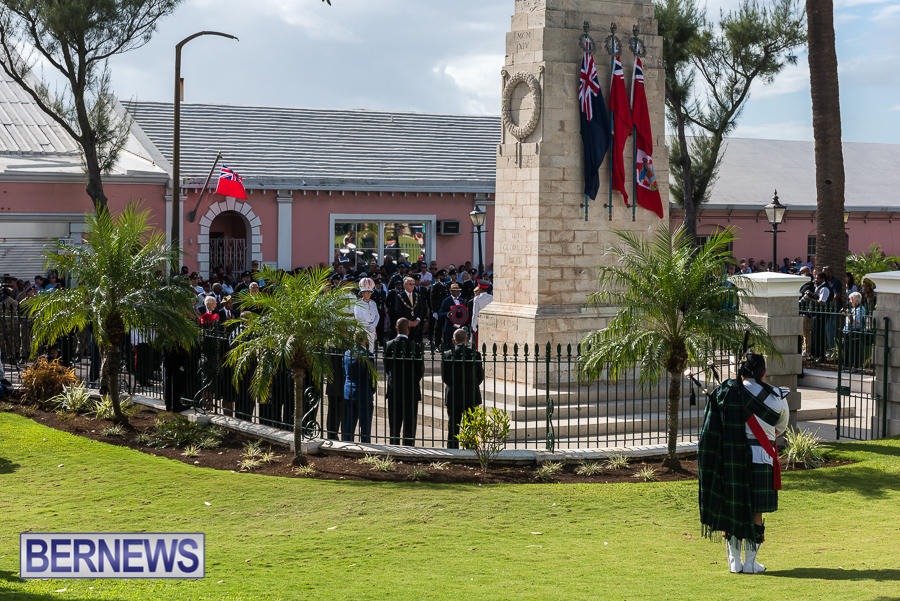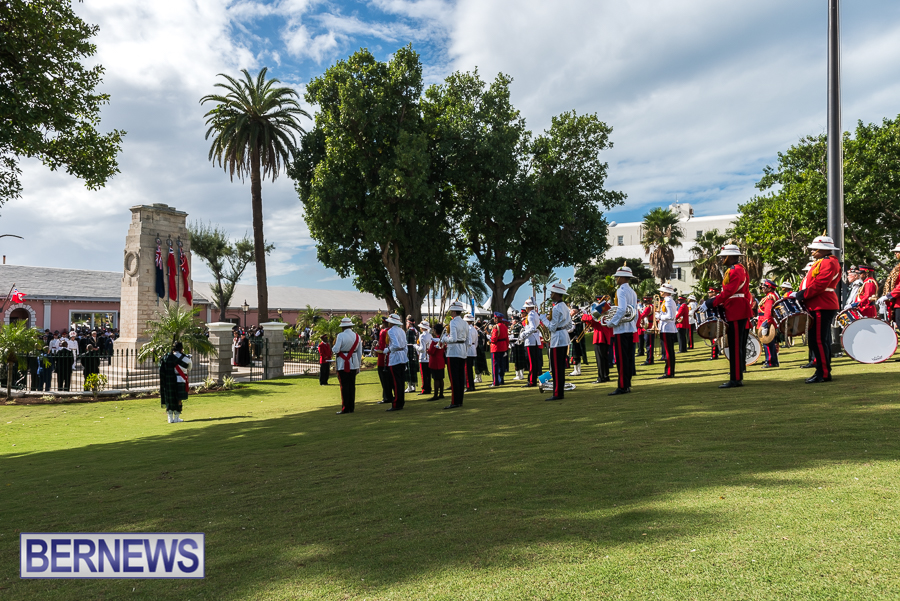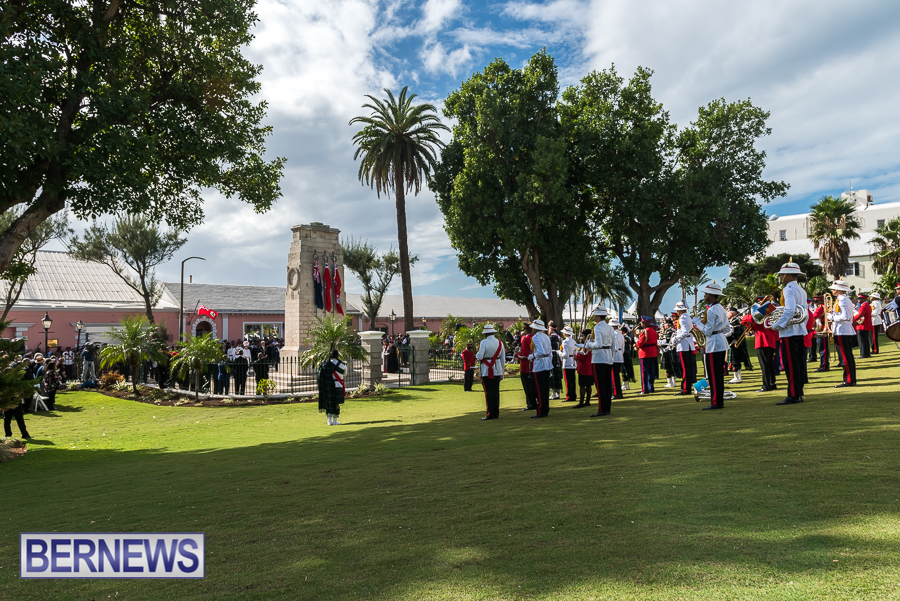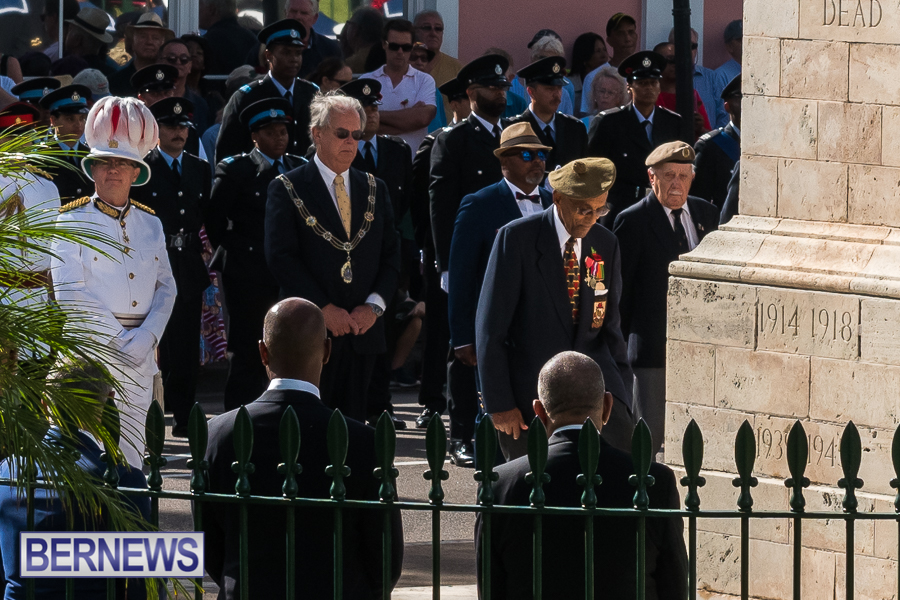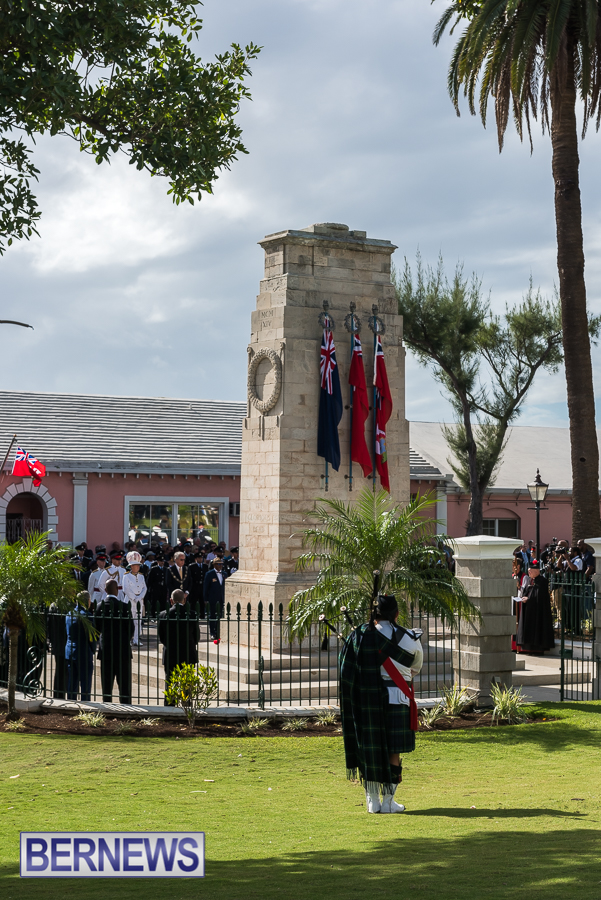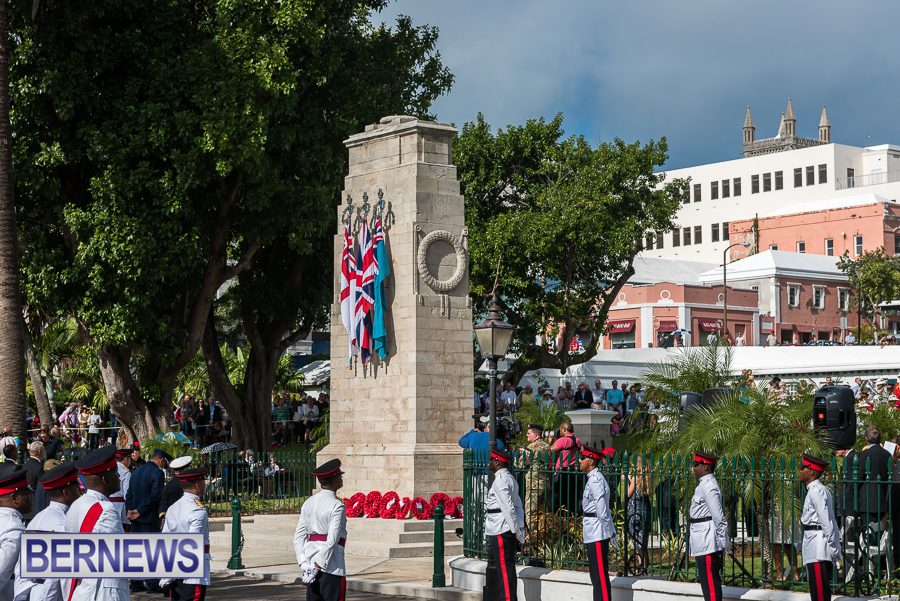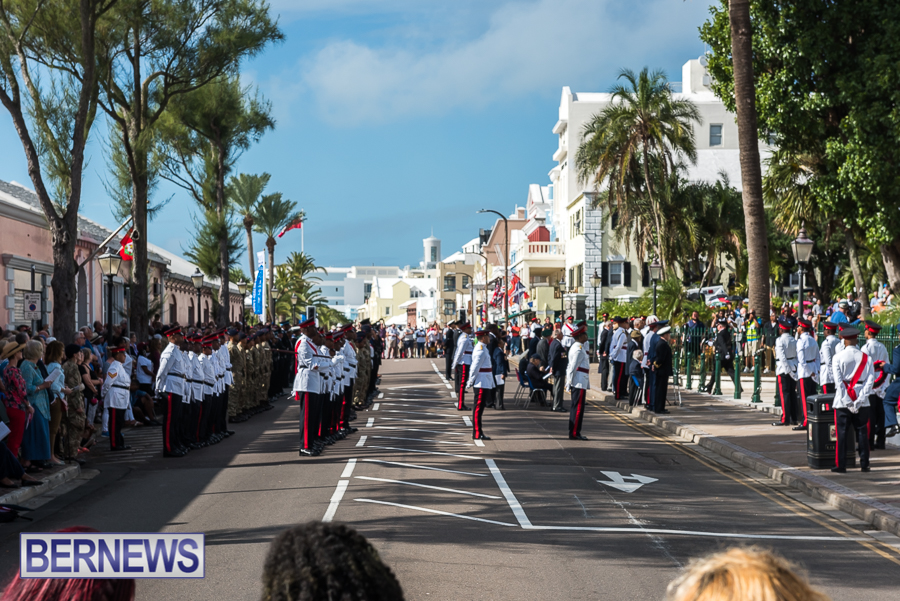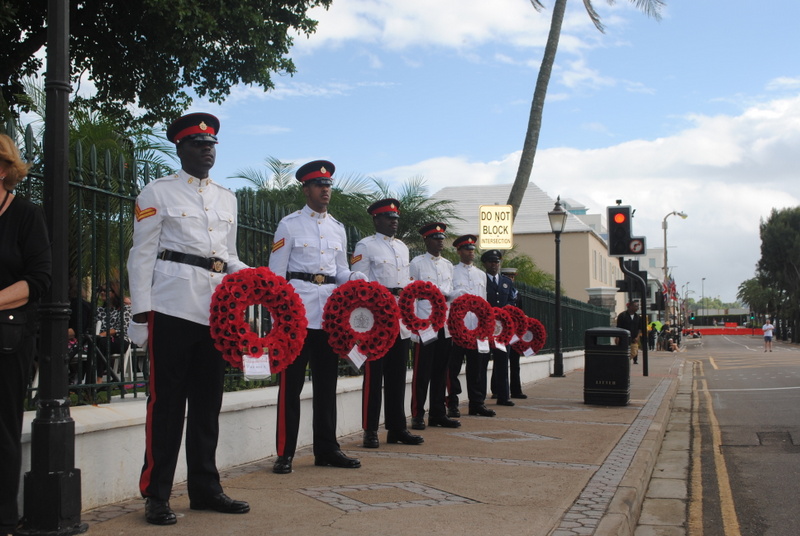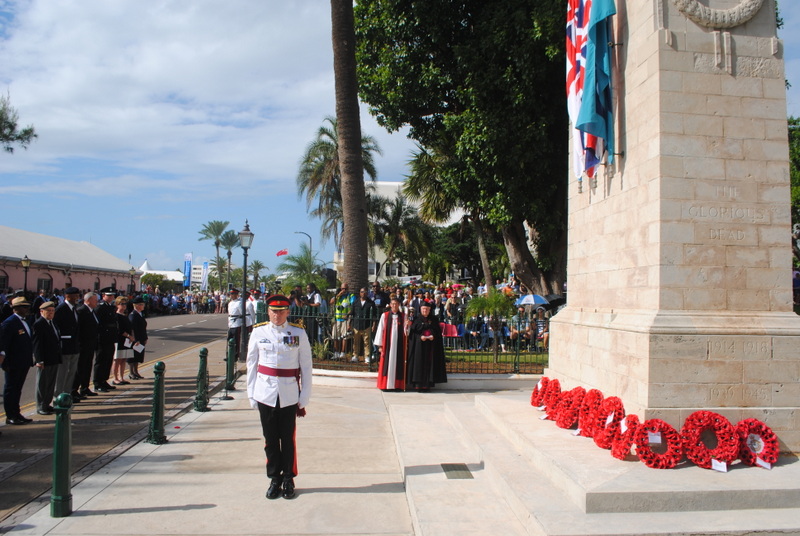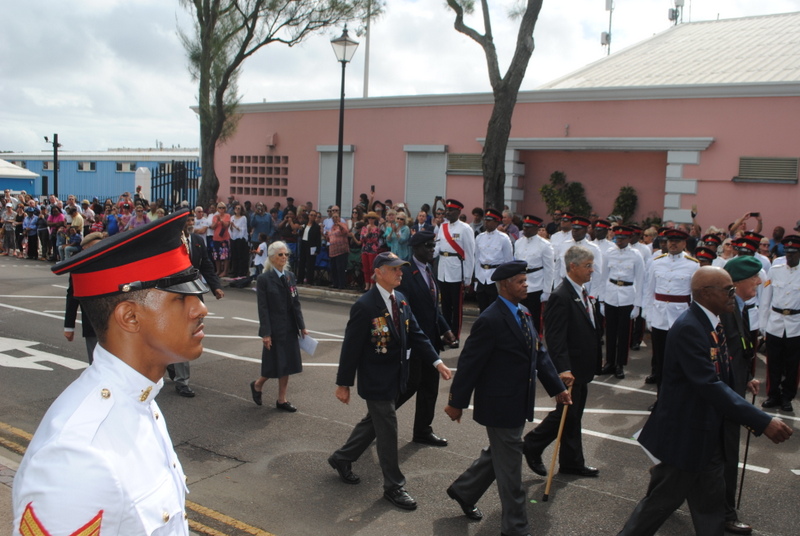 Read More About