Bermudian Zandrae Smith has been sentenced to life imprisonment, with a minimum of 22 years, after being convicted of the murder of Tommy Ferris in the United Kingdom.
This is according to a report in the Andover Advertiser, which said: "Zandrae Smith was sentenced after he stabbed Tommy Ferris four times in an alleyway off Smannell Road, in Andover, in the early hours of April 13 this year.
"After 14 hours and eight minutes of deliberation a jury at Winchester Crown Court found the 21-year-old guilty of murder.
"Throughout the trial which started on October 22 Smith, of Octavia Court, Bradford, maintained that he used self-defence in a clash with Mr Ferris.
"But the court heard that Mr Ferris had wounds ranging from 7cm to 18.5cm deep, and the 28-year-old Londoner died from his injuries.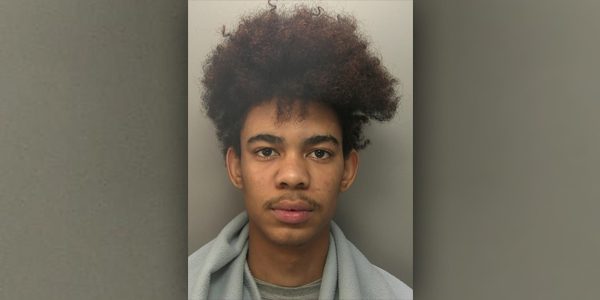 "The prosecution argued the actions were taken out of revenge, to get back at the rival dealer who had just robbed Smith of his belongings. The jury made up of five men and seven women came to a majority verdict of 10 to two.
In sentencing Smith, Judge Keith Cutler QC said: "The pain and loss suffered by the family is immense, your actions took from them and from their family, a popular, loving man, father, son and brother.
"You came from Bermuda with the intent of making your life better and doing your education, inevitably there were financial pressures and you took a wrong decision. You agreed to get involved with the supply of drugs for money."
The BBC reported, "The trial at Winchester Crown Court was told drug users in the alleyway had heard Mr Ferris warn Smith not to deal drugs on his patch.
"After being robbed of money, drugs and his mobile phone, Smith initially walked away before running back to Mr Ferris and attacking him. He died from four stab wounds to the upper body, including an 18cm-deep cut which pierced his lung.
"The trial earlier heard how Smith tried to retrieve his stolen items from Mr Ferris's body while a police officer was performing CPR."
Smith was sentenced to life imprisonment, ordered to serve a minimum of 22 years.

Read More About
Category: All, Court Reports, Crime, News