The Lotus Integrated Health and Wellness Studio is getting set to host a book launch and signing event for a book by Sophia Cannonier titled The Home Birth Movement on Tuesday, December 18 from 6.00pm to 7.30pm at Bermuda National Library.
A Facebook page for the event said, "This event is free and is intended as a way to raise public awareness about birth rights. Refreshments will be served. The author, Sophia Cannonier, will sign copies and answer questions about the book. No purchase is necessary to join the event. However, the book will be available for purchase for $20."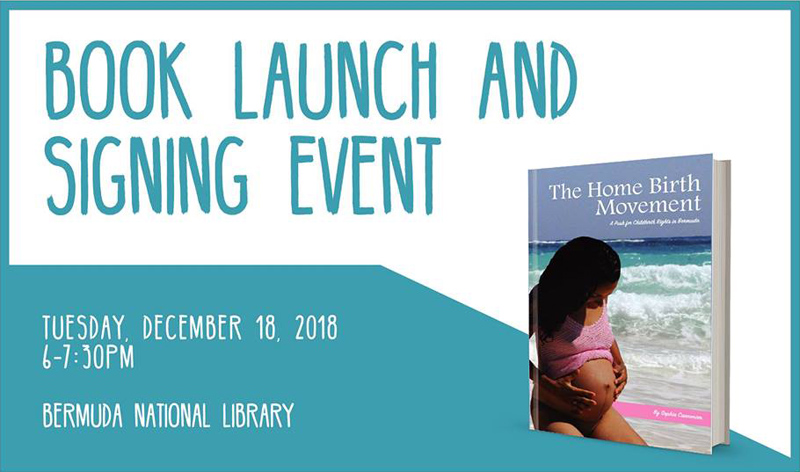 "In an effort to transform Bermuda's complicated relationship with birth, this book dives into the country's history of midwifery, the rise of childbirth hospitalisation and medicalisation, and the ideological challenges facing childbirth and home birth rights currently.
"Through the personal and emotional stories of Bermudian mothers and fathers, this book artfully weaves together the voices that initiated and perpetuated the home birth movement in Bermuda at the turn of the century – a movement that continues to grow.
"Sophia Cannonier is a Bermudian mother of three, Certified Midwife Assistant, Birth Doula CD[DONA], Birthing from Within Mentor, Pilates and Yoga Teacher Trainer, Feldenkrais Practitioner, and Director and Founder of LOTUS: Mind Body Spirit and Wellness Center. Sophia has birthed all three of her children at home without medical intervention, and she continues to advocate locally and internationally for the protection and expansion of maternity and childbirth options."

Read More About
Category: All, Entertainment