Yesterday [Dec 5], the Minister of National Security Wayne Caines and Permanent Secretary Collin Anderson met with President and Chief Executive Officer, John Huff and Director of Policy and Regulation, Suzanne Williams of the Association of Bermuda Insurers and Reinsurers [ABIR] to discuss immigration reform and work permit applications.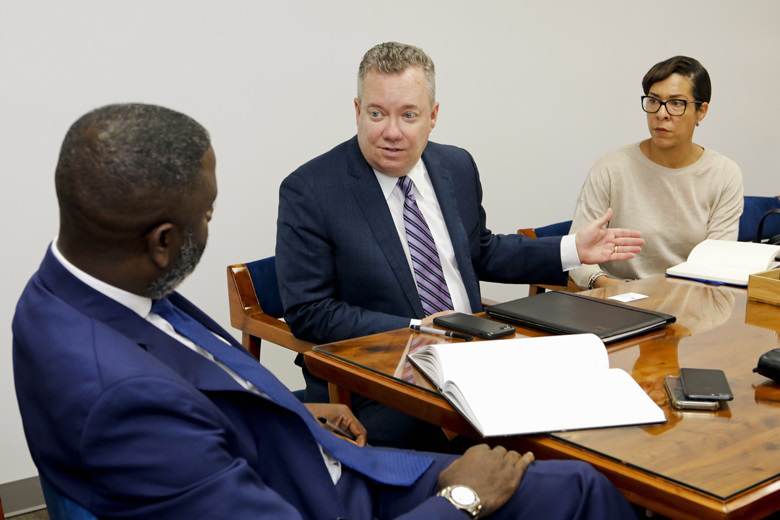 Minister Caines said, "At the meeting, we provided updates on the Department of Immigration's progress on immigration reform and our success in eradicating the backlog of work permit applications.
"We spoke of the Ministry's objective to improve efficiency by identifying and improving work flows and streamlining processes.
"We also discussed good corporate citizenship and providing training and advancement opportunities for Bermudians.
"Most importantly, we agreed that all of Bermuda must be included in the discussion. This will ensure that above all else, the ideas and needs of Bermudians are taken into consideration."

Read More About