Minister of National Security Wayne Caines said he is "deeply concerned to learn of today's shooting," and urged those "who were present at St. David's Cricket Club and saw something to come forward and say something."
The Minister's comments follow after a shooting early this morning [Dec 29] in St Davids, with the police saying that a man "was standing outside of the St. Davids Cricket Club when a man walked up and shot him." The latest police statement said the victim was in "gravely critical condition."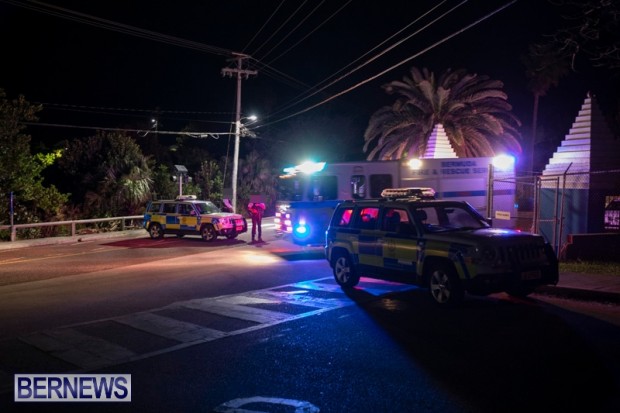 Minister Caines said, "As the Minister of National Security, I am deeply concerned to learn of today's shooting. The Bermuda Police Service are in the early stages of this investigation and they have my full support.
"Pastor Bean and the Coordinated Crisis Response Team attended the crime scene and the hospital where they offered support services to the victim's family and others affected by this traumatic experience.
"These occurrences are becoming more frequent and we must all work together to ensure such behavior is not normalized."
"This heinous act has put a blight on what was otherwise a peaceful Yuletide season.
"I want to reassure the public, that the perpetrators will be found and held accountable for their actions.
"There will be an increased police presence over the weekend and into the New Years Eve celebrations.
"I encourage those who were present at St. David's Cricket Club and saw something to come forward and say something.
"If individuals wish to remain anonymous, they can call Crime Stoppers on 800-8477 or 1-800-623-8477."
Read More About