Fans who turned out for the first Harness Pony race of the day at the National Equestrian Center on Vesey Street was treated to an amazing and record breaking race.
Kiwon Waldron in the bike of War Machine have been knocking on the door of the Track Record and they successfully did so when they clocked a time of 1:01/2 during the 1:03&4 & Faster Time Bar Class, Andrea Westerfield and Custard the Dragon finished second stopping the clock in 1:03&1 and Itsallaboutme and Christian Truran finished third clocking a time of 1:04&1.
During the 1:04&0 – 1:05&1 Time Bar Class, Casey Truran and Reel Patrol put a leg out when they were clocked at 1:03&3, Google Me and Tyler Lopes finished second with a time of 1:04 flat, Dylan DeSilva and Double Time finished with the same time but they were ruled third and Inwood's Realist with Waldron in the bike finished 4th clocking 1:04&4.
The full results follow below [PDF here]: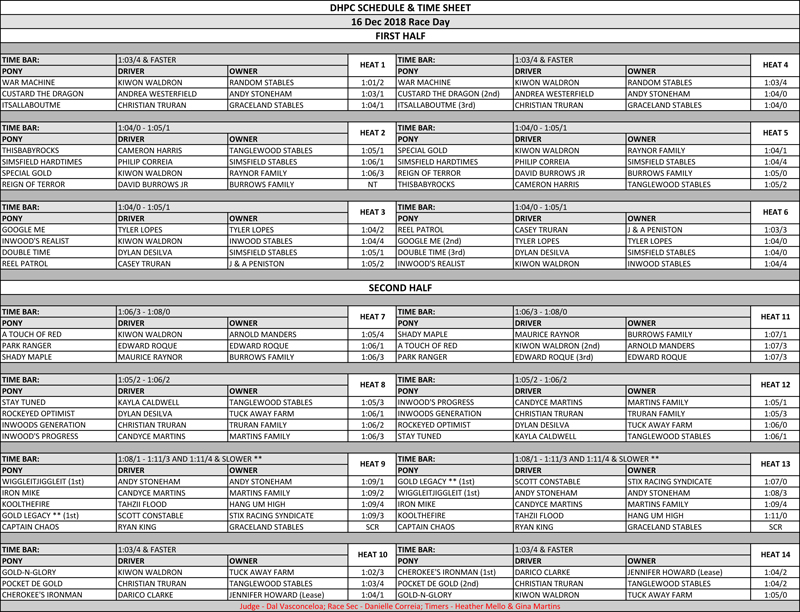 Read More About