British MPs have complained about 'delays' in the UK's plans to force Overseas Territories — including Bermuda — to make their beneficial registers public, according to a report from The Guardian.
Last year, the British Parliament invoked their power to pass legislation which seeks to allow them to order the Overseas Territories to implement public registers.
A beneficial ownership register is a database of information on business owners, and while the vast majority of nations worldwide do not make theirs public, the UK does, with their register going public in 2016.
The Bermuda's Government's position over the years has been that they maintain registers, provide information to official entities at request and will make the registers public when it becomes world standard.
In response to the British Parliament passing legislation for the territories, Premier David Burt and other Overseas Territories leaders accused of the UK of colonialism, with the islands' leaders calling it an "affront," an "unacceptable act of modern colonialism," and an action that would "overturn democracy in the relevant territory."
However the matter continues, and the British Government previously confirmed that the UK "will prepare draft legislation by the end of 2020, with all Overseas Territories expected to have fully functioning public registers by the end of 2023."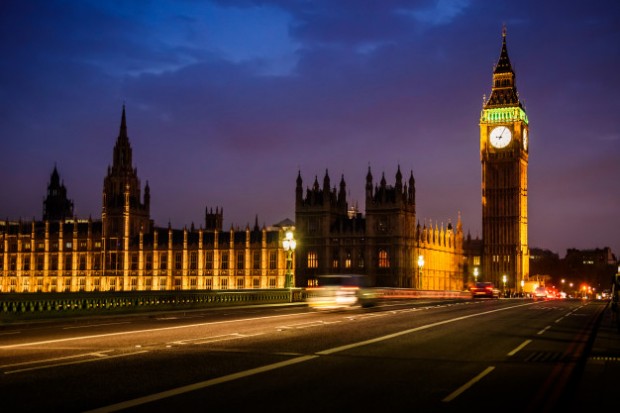 The story said, "The government has been accused of defying parliament by delaying plans to require British tax havens such as the British Virgin Islands to bring in public registers that reveal the true identity of owners of companies sheltering assets.
"Foreign Office ministers have caved in after a rebellion in the British overseas territories, including threats to take the government to court or even to secede from the UK. The British-administered tax shelters have always been seen as a blight on the Conservative claim to be fighting the multi billion-pound corruption industry.
"The Foreign Office told the overseas territories that they did not need to introduce compulsory public registers until 2023 – three years after the date MPs had thought they had set by law in a fractious debate last May.
Hodge said, "This new timetable is a sleight of hand and an attempt to ignore the clear will of parliament. It was clear not that that order in council should be introduced in 2020, but the public register. We will have to consider what steps are taken to restore what was intended."
Mitchell said, "It is good that the overseas territories and Foreign Office accept that important change is coming. Nevertheless, parliament will be surprised at any move to put back the implementation date. I am sure the overseas territories and the Foreign Office will not want to challenge parliament by revisiting an issue on which they were not successful."
Chris Bryant, a Labour member of the foreign affairs select committee, said, "This timetable is not what parliament thought they were getting when they discussed this. The government has dragged its heels on this issue and this seems yet another unjustified delay.
"It as if the government has become the Department for Procrastination. It means the British overseas territories remain Britain's achilles heel when it comes to financial corruption, money laundering and dodgy money."
Shadow foreign office minister Helen Goodman said, "The government have tried and tried to avoid and delay this. But the law is clear. This takes their contempt for parliament to a new low."
The matter was also discussed during the UK Foreign Affairs Committee last month with Minister of State Lord Ahmad explaining that the UK will issue an Order in Council, which is effectively a direct order from the UK, to any Territories that do not have public registers by 2020, with the "requirement for an operational public register by 2023."
90-minute video last month's UK Foreign Affairs Committee hearing on the Overseas Territories
Read More About