The latest official notices detail some of the expenses of the Bermuda Casino Gaming Commission, with the notices, published pursuant to PATI requirements, providing information on contracts valued at $50,000 or more.
Some of those listed include $533,134.30 for Conyers Dill & Pearman, $65,892.44 for Wakefield Quin, as well as payments to entities including Gaming Laboratories International, Rover Strategic Advisors and Rover Strategic Advisors.
The Casino Gaming Act passed back in 2014, and multiple attempts to get an update or further information on the current status and expected timing for gaming to come to fruition have been unsuccessful.
Contracts contained in the table below: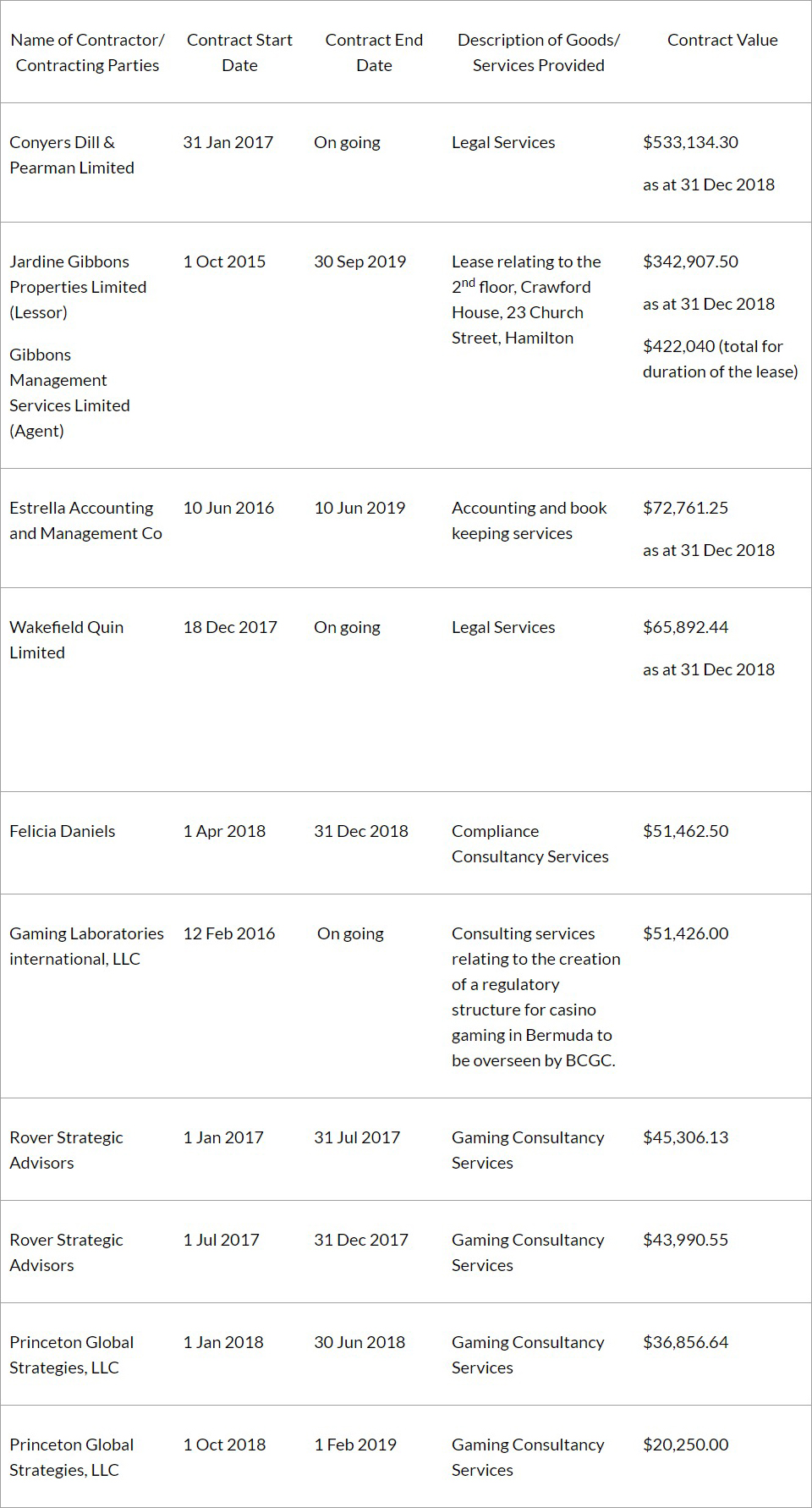 Read More About