Deloitte Bermuda has been confirmed as the proud Platinum Sponsor of the upcoming AXA End-to-End event to be held on Saturday, May 4, 2019. This will be the third year in a row that Deloitte has participated in the fundraising event, having previously hosted a waterstop next to the Somerset Bridge.
Located in the first clearing from the Railway Trail after a number of long, hot miles, the Deloitte waterstop has always brought delight to the End-To-End participants – even winning the People's Choice Awards in their inaugural year. Participants can rest, refill and recharge before continuing on for the final leg of their journey, all while listening to the energizing beats from the DJ booth.
John Johnston, Chief Executive Officer, Bermuda and Caribbean Region stated, "We are delighted to be one of two Platinum Sponsors for the AXA End-to-End 2019. This sponsorship provides us with the opportunity to express our commitment to making a positive contribution in the communities where we live and work.
"The charities that have been selected by the End-to-End over the years align to Deloitte's Corporate Social Responsibility pillars – children, education, elderly, and environment. This event brings out the best in Bermuda, and Deloitte professionals put their passion, determination, and skills to use for the benefit of others."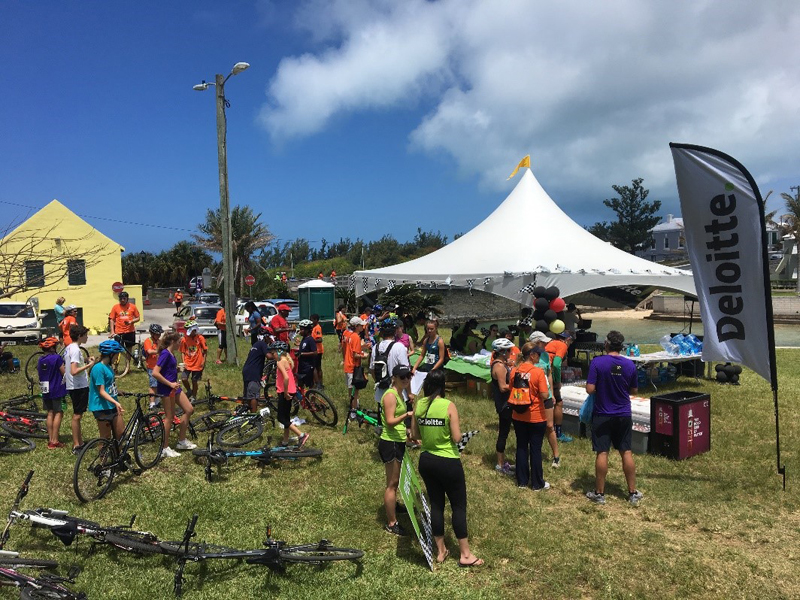 Anne Mello, chairwoman of the End-to-End Charitable Trust, commented, "We are delighted to welcome Deloitte as our Platinum Sponsor of the upcoming AXA End-to-End event. As one of the most highly regarded companies in Bermuda, Deloitte's support brings the event needed funds, enhanced community recognition and an active corporate team of participants."
Read More About