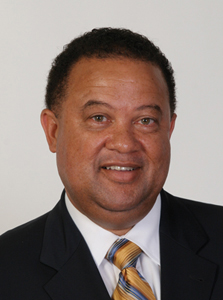 [Opinion column written by MP Wayne Furbert]
Proverbs 12:15 "He who is wise listens"
The PLP Government has often spoken of our open door policy; a belief that everyone deserves to be heard, every suggestion listened to and every idea considered.
This approach came from a place of humility; remembering who we work for first – the people of Bermuda. It also comes from a place of wisdom; the understanding and acknowledgement that we don't know everything and that good ideas don't just come from Alaska Hall.
Yet, we are not content just to sit and wait for the people to come to us. That's why our Ministers are out and about meeting with community and business stakeholders, asking questions, listening and acting whenever possible and appropriate. That's why we are out canvassing in constituencies across the island. It is that listening, it is that outreach that will enable us to be better informed and better able to serve Bermudians.
When we move amongst the community, and when we listen, it is clear that while a lot of work still needs to be done we have the confidence of many Bermudians.
Confidence that we will protect them with strong immigration policies
Confidence that we will fight for more Bermudian employment and greater diversity in our workforce.
Confidence that we will remove red tape and obstacles towards Bermudian entrepreneurship
Confidence that we will stay humble, stay connected and stay focused on the people that put us here and the job they sent us to do.
People still come to us sharing their pain at not being able to find work in their own homeland. They still come to us sharing their fear that their financial struggles will never end and that their children will have to struggle too.
It's not right that Bermudians should experience this and we are determined to fix it.
So long as one Bermudian who wants to work is denied employment in their own country, our work is not done.
So long as one Bermudian is working a full-time job and still unable to make ends meet, our work is not done.
So long as one Bermudian is unable to climb the corporate ladder, start their own business or reach their full potential, our work is not done.
We truly appreciate the love, support and prayers that we receive from our Bermudian people. You are why we are here, and that's why we won't stop working until we deliver a fairer, better Bermuda.
- Wayne Furbert

20 Most Recent Opinion Columns

Opinion columns reflect the views of the writer, and not those of Bernews Ltd. To submit an Opinion Column/Letter to the Editor, please email info@bernews.com. Bernews welcomes submissions, and while there are no length restrictions, all columns must be signed by the writer's real name.
-
Read More About