[Written by MP Chris Famous]
One of the distinct advantages about Bermuda is that we are a relatively small and interconnected community, with almost everyone related by birth, marriage, or some other community ties.
With those ties, we tend to assist each other in some way, shape or form.
Today we would like to take a moment to thank a few entities that have played a major part in assisting with the ongoing Parish Pride Project going on in Devonshire and Smith's parishes.
Works and Engineering Highways Section – for providing power tools, trucking and manpower
Belvin's Grocery – providing water and trash bags
Ministry of Health, Vector Control section – for picking up hundreds of bags of trash collected
BELCO – for providing safety gloves and glasses
RJS – for providing excavation equipment and manpower
Maxilous Salon – for providing snacks
These entities have proven to be invaluable partners in our quest to keep our parishes well maintained, assisting seniors and helping to train young persons in various skill sets such as landscaping and painting.
The ongoing Parish Pride clean-up will continue this Saturday, February 9, 2019. Clean-up will commence from 9am -12 noon with a focus on clearing the area located to the north of the Barn, areas in and around Green Acres and the painting of a wall belonging to a senior in the area.
If you wish to join or know of a young person in need of community hours for school, please feel free to meet us at Green Acres anytime between 9am – 12 noon. Water and snacks will be provided.
For those unaware, as part of our mandate, this area has been identified and is anticipated to be utilized as a common park area for both Devonshire residents and employees of MWI. Additionally, at the latter part of this month, efforts will be concentrated on replacing wooden railings in and around the parish.
Fundraising Dinner
In an effort to be able to purchase needed items such as; paint, tools and small hardware we will be doing a series of fundraisers over the next few months.
Starting at 12 noon next week, Sunday, February 17th, we will be holding a fundraising dinner at the National Stadium Pavilion on Roberts Avenue. The Pavilion is located just to the North of the National Swimming Pool.
On the menu are some of the following items:
Curry Chicken
Curry Goat
Fried Chicken
BBQ Chicken
White Rice
Rice and Peas
Oxtail
Roti
If you are interested in supporting this worthy cause the plates are reasonably priced at $15-$25 dollars each. Tickets can be purchased prior or on the day. Please feel free to call or Whatsapp 705-7590 or 599-0901
Thanks in advance for your support of our community endeavours.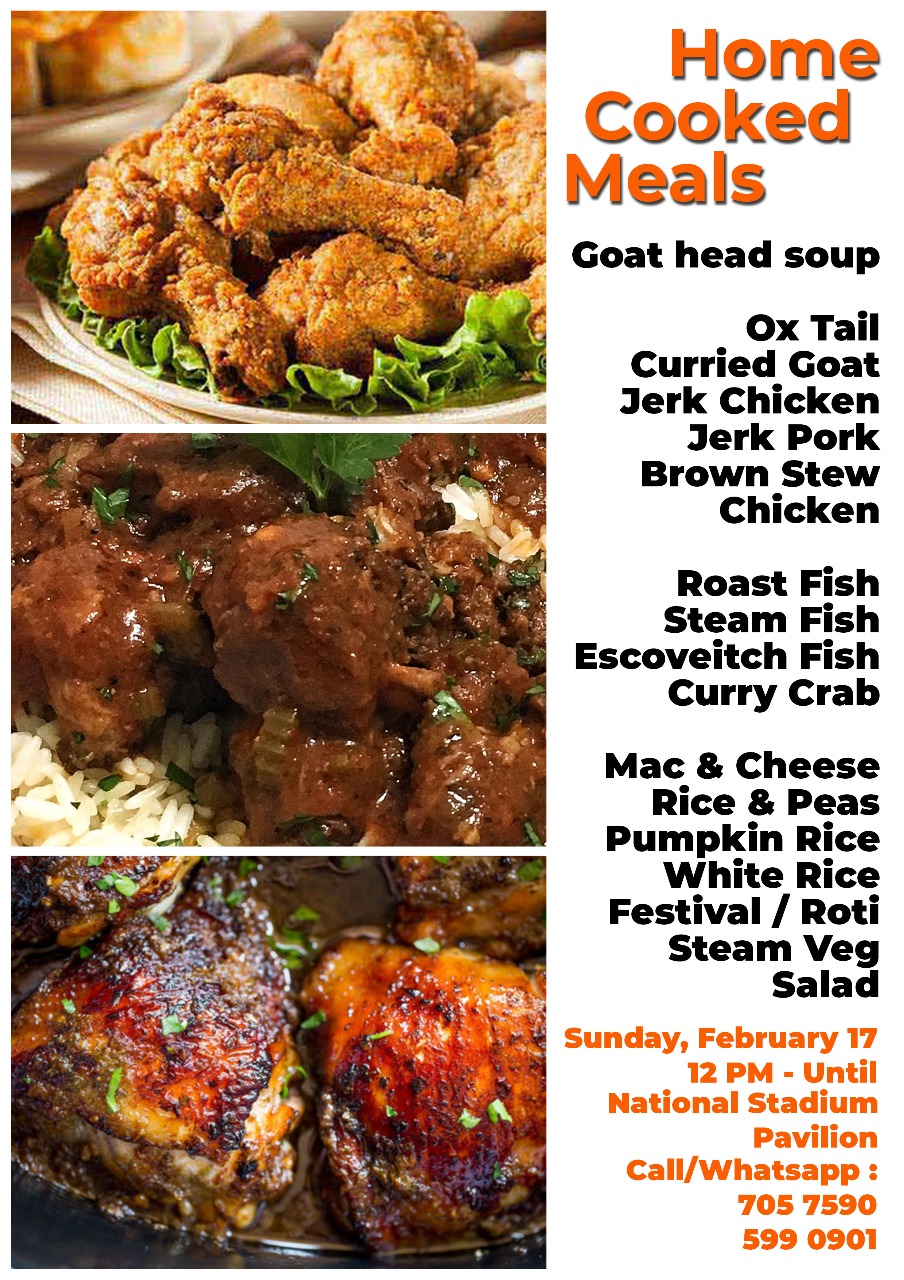 Read More About