[Written by Chris Famous]
To the staff of Mid Atlantic Wellness Institute.
On behalf of the people of Devonshire, we would like to take a moment to thank all of the management and staff of MAWI for their dedication to assisting those with mental challenges.
For too long, those with mental challenges have been viewed at through a lens of societal ignorance and prejudice.
As a country we have become more acutely aware of the need to realize that mental illness can affect anyone of us and our loved ones.
When it does happen we need professionals such as yourselves to be there for us as, you have been.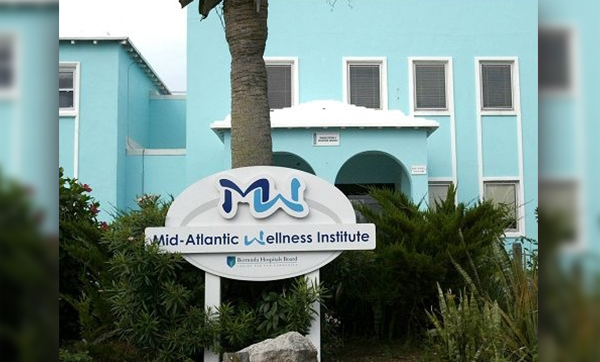 As you spend much of your time and lives in Devonshire, we view you as part of our constituency and by extension, a part of our Devonshire family. As such, we wish to keep you informed of what is going on in your area.
The ongoing Parish Pride clean-up will continue this Saturday, February 23, 2019. Clean-up will commence from 9AM – 12 Noon, with a focus on clearing the area located to the north of the Barn and the painting of a wall belonging to a senior in the area.
For those unaware, as part of our mandate, this area has been identified and is anticipated to be utilized as a common park area for both area residents and employees of MWI.As Staff of MWI, we want you to have an area where, if you so choose to, you can go and relax during your break times and or lunch hours.
Additionally, at the latter part of this month, efforts will be concentrated on replacing wooden railings in and Devon Springs Road and Devon Springs Lane.
There have been an excessive amount of concerns expressed re: parking along Devon Spring Road by patrons of the Barn, which causes blockage to oncoming traffic.The former Recycling Center will serve as the facility to accommodate the overflow of vehicles allowing for free flow traffic and access for EMS vehicles.The safety and health of all residents and general public is of the utmost importance to us.
As you have seen, Speed bumps have been installed along Devon Springs Road in order to improve safety for children as well as your colleagues and service users and when they are out for exercise.
We would also, like to express a huge thank you to those individuals in the community and corporate partners who continue to assist with these above endeavors.
Updates will be provided accordingly if you have any concerns feel free to reach out to myself via Whatsapp 599-0901 or email: Carib_pro@yahoo.com
Again, thank you on behalf of the people of Devonshire.
- Chris Famous, a PLP MP, can be contacted via email at Carib_pro@yahoo.com or Whatsapp 441-599-0901

20 Most Recent Opinion Columns

Opinion columns reflect the views of the writer, and not those of Bernews Ltd. To submit an Opinion Column/Letter to the Editor, please email info@bernews.com. Bernews welcomes submissions, and while there are no length restrictions, all columns must be signed by the writer's real name.
-
Read More About