Minister of Education Diallo Rabain visited the ASD class at Paget Primary on Wednesday, 23 January to get a first-hand look at the programme while in session.
"The Bermuda Public Education system is dedicated to the learning of all students. As part of the Department of Education's commitment to students who learn differently or have learning difficulties, several public schools have Autism Spectrum Disorder [ASD] programmes," the Ministry noted.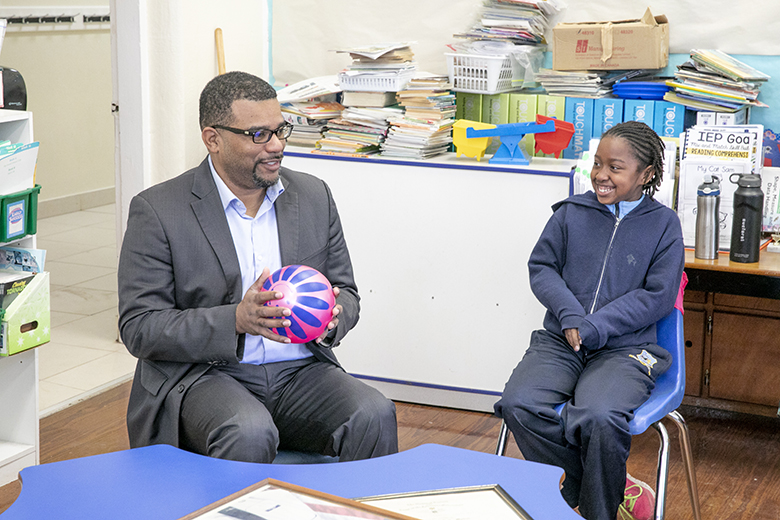 "The Paget Primary ASD programme serves students of different ages with varying abilities on the autism spectrum. Memorization of facts and behaviours help students to better function in the world around them while activities off-campus help students to regulate themselves as they move around in the community.
Minister Rabain commented afterwards, "It is critically important that all students needs be taken into account. Plan 2022 outlines the adaptive and technical strategies, and sustained direction that will enable us to better meet student needs and to create transformational outcomes for all students in the Bermuda Public School System."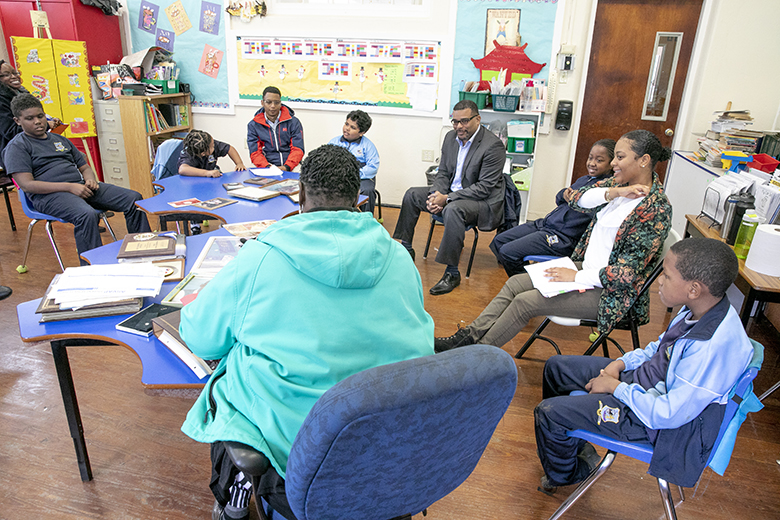 The Minister continued, "It was an incredible experience to sit with the class, talk to the students and teachers and participate in the same lessons they are learning.
"All of our students have the ability to excel when the right tools, environment, and instructions are provided. Today's experience reinforces that belief and as we move forward with our plan to reform education."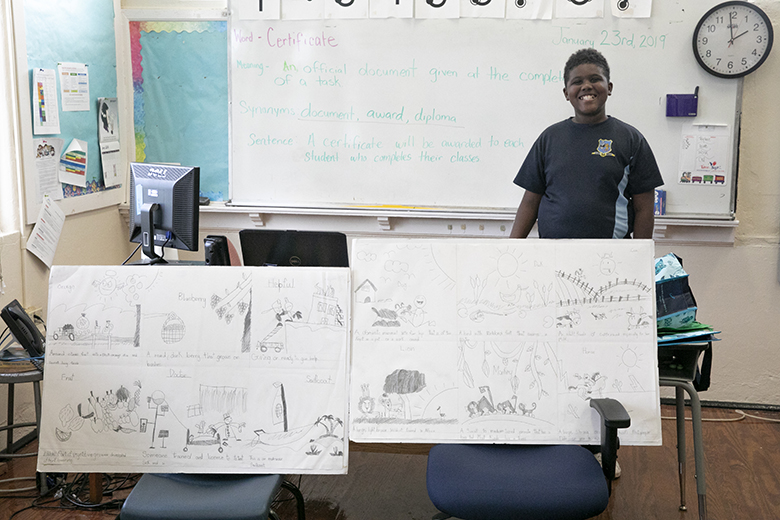 "After this visit, Minister Rabain was pleased to learn of the successful completion of remediation of the classroom normally used for the ASD programme at Paget Primary. As of 5 February 2019, the classroom has been certified as safe for the teachers and children to occupy," the Ministry said.
Minister Rabain added,, "Student and staff safety is of the utmost importance. Rather than rushing students and teachers back into a designated space, we prefer to take the necessary time and precautions to ensure safety."

Read More About
Category: All