The Bermuda Gymnastics Association is set to host its 9th annual Bermuda International Gymnastics Challenge [BIGC] at the National Training Center in St. David's on Saturday, 16th March.
Competition kicks off at 8:00 a.m. and runs into the late afternoon, with last competition flight starting at 4:30 p.m.
A total of 117 athletes from Bermuda, Barbados, Canada, Cayman Islands, and the United States will compete in several levels of USAG and USAIGC competition throughout the day.
This will only be the second time the local club has been able to secure a men's competition; featuring 17 athletes from Level 4 to Elite.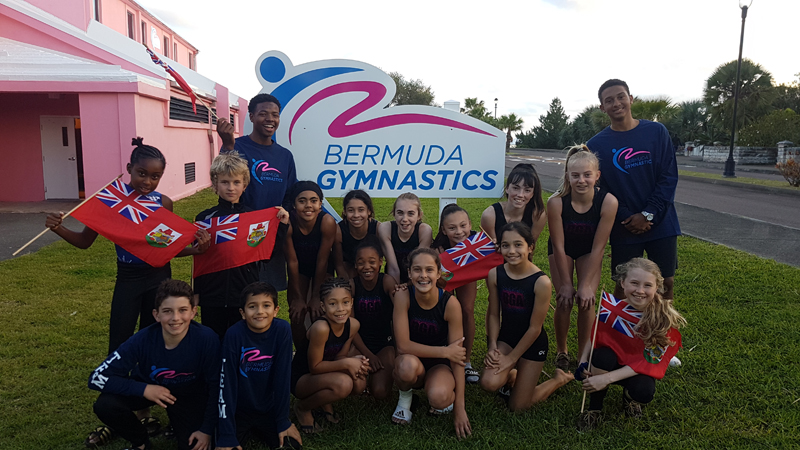 "The BGA are very proud to have been a successful experience applicant through the Bermuda Tourism Authority. We are very excited that because of this the 2019 event will incorporate our unique island traditions so visitors can expect a well-rounded Bermudian experience," said Meet Director Kimberley McHardy.
"BTA representatives will be on site to welcome guests and ensure overseas visitors have all the information needed to experience the island's rich culture. Our thanks is also extended to Water Hazard for the very kind donation of 'Bermuda' hats as gifts for our competing athletes.
"Despite the increase of gymnastics clubs on the island, competitive opportunities for local gymnasts are limited; even with families being willing to travel overseas for gymnastics meets." said Head Coach, Adriana Forde. "At the BIGC, Bermudian athletes as young as 6 years old will have a chance to debut their skills and be supported by their family and friends."
The Bermuda Gymnastics Association is a non-profit organization running programmes for recreational gymnastics development, community outreach and competitive team training.

Read More About