The Bermuda International Film Festival [BIFF] and Hub Culture have announced the creation of BIFF Immersive, a new category for virtual reality, augmented reality and gaming as part of the Festival.
"BIFF Immersive is presented by Ven, Hub Culture's global digital currency, with an award of 5,000 Ven for the winning entry in the category," BIFF said.
"It is the first time virtual currency award has been presented as part of an international film festival and provides concrete links to the future oriented genre of Immersive, exploring the intersection of new entertainment environments driven by technology.
"VR/AR submissions for BIFF Immersive are only open through Wednesday March 10. Submissions will be considered for a variety of display opportunities throughout the year leading up to BIFF 2020. Email info@biff.bm for information.
"Hub Culture Executive Producer Meg Thomson will be joining the festival this year to assist in judging the new category. She will co-present the winning award at the BIFF Awards Celebration on Sunday March 17 at City Hall, Hamilton.
"Ms Thomson was instrumental in the imagination and creation of the Hub Culture Social Media Center present at Hub locations worldwide, and has overseen the production of more than 1,500 social media pieces, content and other film available at HubLive.tv. She is also SVP of Worldwide Content for Globalgate Entertainment, aligned with Lionsgate Entertainment to finance and produce feature films in all languages.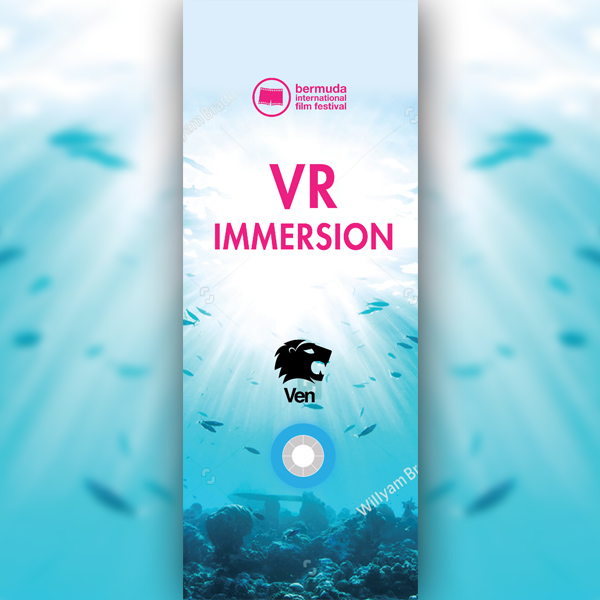 "Other international consortium partners include Gaumont [France], Kadokawa [Japan], Lotte [South Korea], Televisa [Mexico], Rai [Italy], Nordisk [Scandinavia], among others. For more information, see www.globalgate.world.
"Onsite at BIFF this March. visitors will be able to experience Hub Culture Virtual Reality environments, which include a virtual skiing experience and virtual tennis/beach experience tied to virtual renditions of existing Hub Culture Pavilion projects in Bermuda and Switzerland.
"Virtual reality, augmented reality and gaming entries, including Core.Live hardware and virtual reality environment experiences, will enable BIFF visitors to get a taste of the unfolding world of virtual and augmented reality during this year's Festival. HTC Vive and Core.Live equipment will provide visitors with access to these emerging worlds.
"Hub Culture is a Bermuda based technology platform focused on virtual collaboration. Established in 2002, the main social network is a destination for globally minded people everywhere. The Hub Culture economy is powered by Ven, to enable value transactions for a wide variety of activities.
"To build worth for members, digital identity and governance tools, an artificial intelligence project [Zeke], contracting services and other tools enable a virtual economy inside Hub Culture. As a partner in BIFF Immersive, Ven and BIFF are working to explore new arts and film funding mechanisms, tokenisation and more on the heels of this year's Festival.
"BIFF Immersive presents new opportunities to recognise outstanding work in the fast-growing virtual world. Hub Culture and Ven are delighted to be working with prestigious local partners in Bermuda like BIFF to scale the positioning of Bermuda as a more than a Fintech destination."
"We see Bermuda as a destination for a wide variety of virtual activity, including entertainment, gaming, development and vault services", said Hub Culture Chief Strategy Officer, Stan Stalnaker.
"Our efforts to build a virtual collaborative state are perfectly based in Bermuda, which is rapidly evolving to become a magnet for digital talent, projects and initiatives across a wide variety of sectors. Coordinating with BIFF to grow virtual reality in Bermuda is a great example of how cooperation and ecosystem developments in Bermuda are delivering real results for everyone to enjoy."
BIFF 2019 VR Immersion is open Tuesday through Friday March 11-15th on a first-come basis, tickets are available at BIFF.ptix.bm.

Read More About
Category: All, Entertainment, Films/Movies, News, technology