A corporate team from Carey Olsen Bermuda advised Apex Group on its purchase of Beacon Fund Services [Bermuda] Ltd., Beacon Corporate Services [Bermuda] Ltd. and Beacon Management Limited.
The acquisition of Beacon, a well-established Bermuda-based fund administrator, adds further weight to Apex's hedge fund administration, corporate services and transfer agency solutions, while also adding US$10 billion in assets under administration to the Apex portfolio.
Headquartered in Bermuda, Beacon was established in 1995 and delivers sophisticated service offerings to both offshore and domestic hedge funds and other international entities.
Mary Ward and Adam Bathgate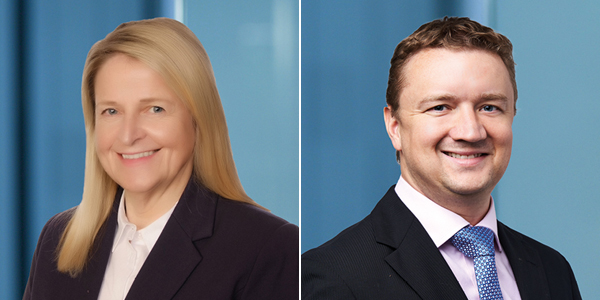 The Carey Olsen Bermuda team comprised partner Mary Ward and counsel Adam Bathgate. The firm advised on all the Bermuda aspects of the acquisition providing full-service corporate and other specialist legal advice.
Ms. Ward said: "Carey Olsen Bermuda is delighted to have assisted Apex on this transaction, which further expands our client'sexisting presence in Bermuda. It also underlines the strength of our corporate offering at Carey Olsen Bermuda, particularly in the area of M&A."
Mr. Bathgate added: "We're really excited about having been able to assist Apex on this acquisition. For us to be involved in a transaction like this at such an early stage of our growth as a corporate practice is very gratifying, and is testament to how well our offering has been received in the market."
Terms of the agreement are not being disclosed. The transaction is subject to customary closing conditions, including regulatory approval, and is expected to be completed in the second quarter of this year.

Read More About