Hamilton Insurance Group, the Bermuda-based holding company for insurance and reinsurance operations in Bermuda and at Lloyd's, today announced several executive-level developments:
Peter Barrett, former Chairman of Lloyd's insurance broker Bell & Clements, has been appointed to the newly-created position of Global Head, Specialty Insurance.
Christi Garber, former Tax Director of the Americas at Validus Group, has been appointed to the newly-created position of Senior Vice President, Tax.
Dermot O'Donohoe is leaving his position as CEO of Hamilton at Lloyd's.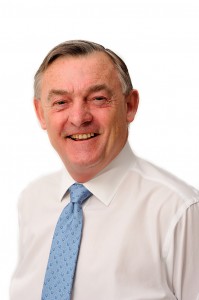 Mr. Barrett, who will be based in London and report to Hamilton Group CEO Pina Albo, will be responsible for overseeing the integration of the Lloyd's and non-Lloyd's operations that are being acquired by Hamilton from Liberty Mutual Group. These include Pembroke Managing Agency and Ironshore Europe DAC as well as two MGAs – one in the US and one in Dubai.
Mr. Barrett will also be responsible for overseeing the development of a broader insurance strategy that builds on the operations associated with the pending acquisition.
An insurance industry veteran, Mr. Barrett was recently honoured with the Vincent Donahue/Charles McAlear Industry Award presented by the Wholesale & Specialty Insurance Association [WSIA]. He began his career in 1976 and joined Bell & Clements in 1986. He was appointed the broker's Managing Director in 1989 and Chairman in 2004.
Mr. Barrett has been an active industry association participant throughout his career. He served as a board member of the American Association of Managing General Agents [AAMGA] and participated on various National Association of Surplus Lines Offices [NAPSLO] committees. AAMGA and NAPLSO merged in 2017 to form WSIA.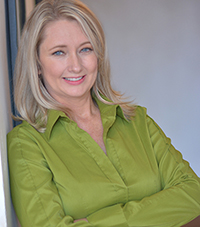 Ms. Garber will be based in New York and report to Group CFO Jonathan Reiss. She will serve as a key member of Hamilton's finance team and will be responsible for all taxation matters including, but not limited to, developing and maintaining an overall approach for taxation efficiency and operations that support Hamilton's growth strategy. She will also be responsible for all aspects of Hamilton's global tax compliance.
Ms. Garber joins Hamilton from Validus Group where she was Tax Director of the Americas. Her 25 years' experience in the insurance and financial services sectors also includes eight years as Tax Director and Senior Vice President at Sirius Group, and three years as Vice President, Financial Guaranty Insurance Company.
Mr. O'Donohoe, who joined Hamilton in 2015, oversaw the April 2015 acquisition of Sportscover Managing Agency and Syndicate 3334 and the subsequent transformation of both into a fully functioning specialty Lloyd's player recognized in the market for its talent.
In discussions with Ms. Albo, Mr. O'Donohoe agreed to stay with the Company until the definitive agreement with Liberty Mutual was signed.
"Following the announcement earlier this month of our transformative deal with Liberty Mutual, I'm delighted to welcome Peter Barrett and Christi Garber to the Hamilton team," said Ms. Albo.
"Their impressive skills and valuable experience are going to be critical as we complete our transaction and plan for the subsequent integration of the operations we're acquiring. The establishment of these two new positions are key developments in achieving our goal of establishing a leading diversified global specialty insurance and reinsurance company.
"Tempering our welcome to Peter and Christi is our regret at losing Dermot. He's been with Hamilton at Lloyd's from the beginning and has steered our agency and syndicate with a steady hand.
"We're grateful for all that he's contributed to Hamilton and wish him the very best in his future endeavours."
"It's been a great pleasure to be a part of establishing Hamilton's platform at Lloyd's," said Mr. O'Donohoe. "While I've enjoyed my time with the Company, I'm looking forward to a new challenge. I wish everyone well as they continue to build a top quartile specialty franchise at Lloyd's."

Read More About