On Friday evening the Minister of Labour, Community Affairs and Sports Lovitta Foggo attended the Women in Sports Banquet at the Hamilton Princess Hotel & Beach Club, which was hosted by the Bermuda Olympic Association.
Minister Foggo delivered welcome remarks at the event which had the theme, "Be the Champions of your Life".
"This weekend is not just about celebrating women in sports," Minister Foggo said. "It's about recognizing the importance of getting our young girls moving, whether that be through team sports or personal fitness.
"I'm a big believer that there is a sport out there for everyone. Those here in this room tonight represent almost 20 sporting bodies from a wide range of sports – a testament to the abundance of opportunities available to our ladies when it comes to taking part in sports in Bermuda.
Minister Foggo with Bermuda National Athletics Association President Donna Raynor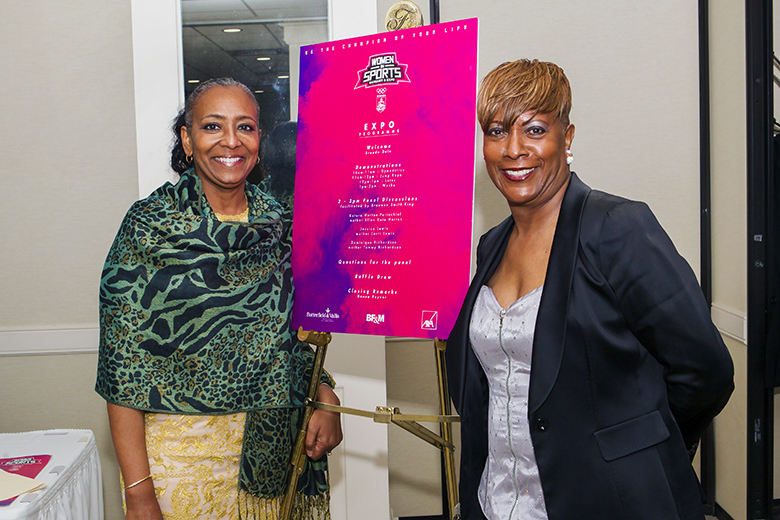 "We must combat the sedentary lifestyles that has crept into our culture over the years. Our diabetes, hypertension and obesity rates are alarmingly high and must be reduced. From a mental health perspective, numerous studies have shown the multiple benefits of taking part in sports.
"My wish for all of our Bermudian girls is that they become happy, healthy members of the community. But they cannot do it on their own; they must have the support of their family members. That support takes many forms – from emotional support to just physically driving them to and from their football games, dance rehearsals and hockey matches.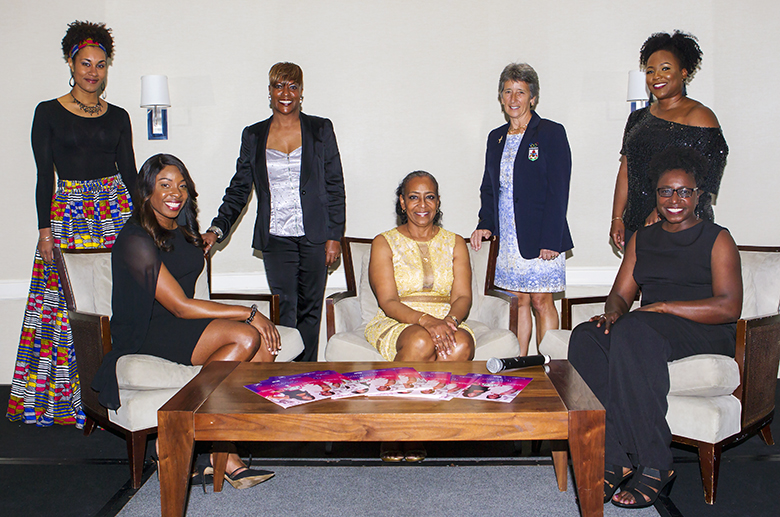 "They must also have the support from us – the policy makers and elected officials. That is why I am so excited about changes being made to the National Junior Athlete Sponsorship Programme [NJASP] under the Department of Youth, Sport and Recreation, to ensure greater equality for our girls in sports.
"Many of Bermuda's past and present international athletes have benefited from this programme, which seeks to have each National Sports Governing Body [NSGB] nominate two young athletes to be considered for this grant.
The panel discussion held at the Women In Sports Expo
"This year is the first year that funding has been provided to assist – specifically – one male and one female athlete from each sport. The programme has received a financial boost this year to enable us to do this; ensuring that our female athletes are placed on equal footing with their male counterparts to go abroad and develop in their respective sport."
Read More About