Minister of Labour, Community Affairs and Sports, Lovitta Foggo has expressed words of encouragement and congratulations to Bermuda's athletes who are currently competing in the Special Olympics in Abu Dhabi. They are taking part in track & field, tennis, bowling and equestrian events.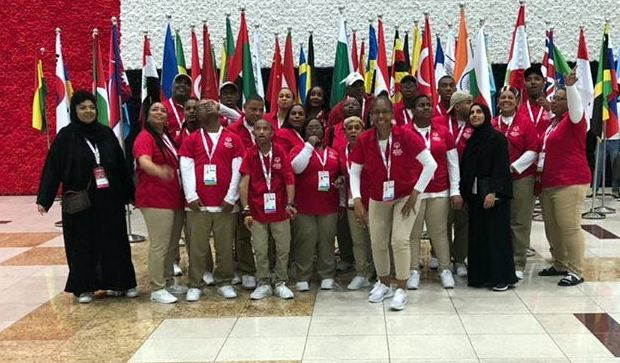 "I am so proud of Bermuda's 13-strong team of athletes," said Minister Foggo. "I understand that they are doing incredibly well and that we are off to a great start, securing a silver medal already! I want to give a special congratulations to Eden Woollery who won the silver medal for us in the Equestrian English Working Trails event.
"Bermuda's team joins thousands of other athletes from 200 nations around the world and I want to wish those yet to compete the best of luck; Bermuda is cheering for you!
"I was particularly moved to see the Island's team accompanied by two Gombeys as they entered the stadium at the Opening Ceremony."
Read More About