[Updated] Emergency personnel responded to North Shore Road in Hamilton parish today [March 12] after a collision occurred which resulted in the van landing on its side, and appearing to bring down power lines.
A police spokesperson said there was a "single vehicle collision on North Shore Road in Hamilton Parish outside of Francis Patton School," adding that "roads are impassable because of power lines that are down in the area" and "traffic diversions are in place."
Update March 13, 4.10pm: A police spokesperson said, "It has now been confirmed that no one was injured in a single vehicle van crash that occurred around 4pm Tuesday, March 12th on North Shore Road in Hamilton parish near the junction with Abbot's Cliff Drive.
"Apparently the crash involved a 40-year-old male driver – said to be a Paget resident – and his two children [passengers].
"It appears that the van was being driven east along North Shore Road when it struck a utility pole and overturned in the vicinity of Francis Patton Primary School. While none of the van's occupants were hurt, the vehicle and the utility pole were damaged.
"Traffic diversions were in effect for several hours while technicians from BELCO and telecommunications companies attended the scene to repair the damaged utility pole and downed wires. Bermuda Fire & Rescue Service personnel also assisted at the scene.
"A single lane was re-opened around 1:15am Wednesday, with the affected section of road finally reopened fully around 2am. The patience and co-operation of the motoring public as well as area residents while the repair work was carried out was greatly appreciated.
"Inquiries continue and any witnesses that have not already come forward are asked to call Constable Simon Fraser on 295-0011."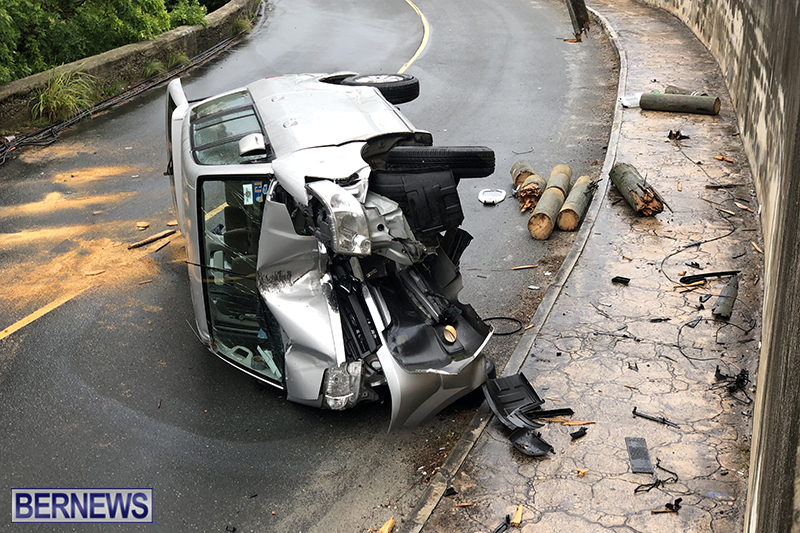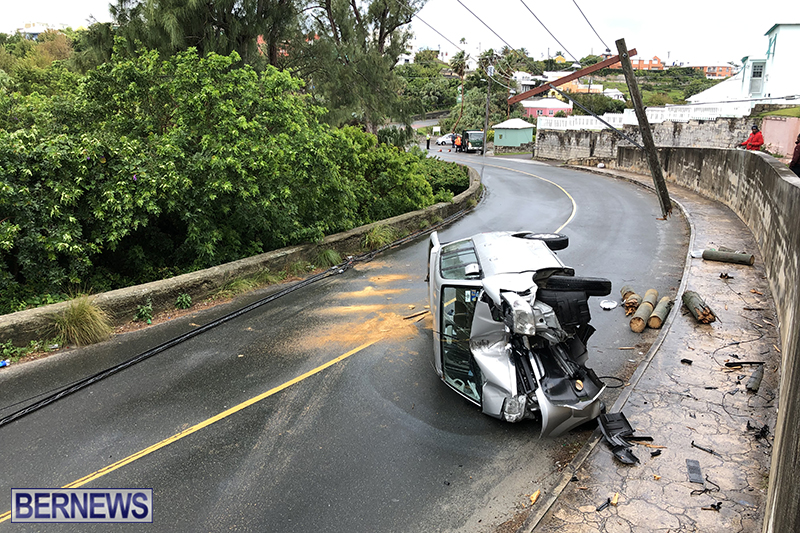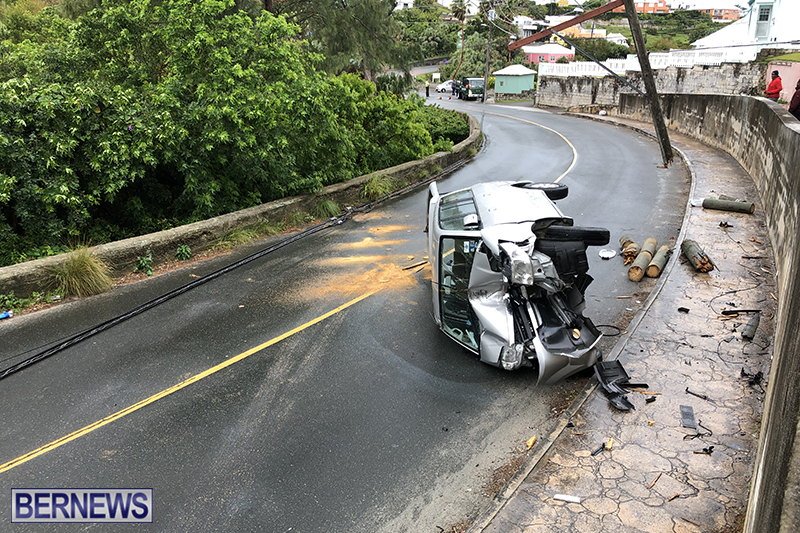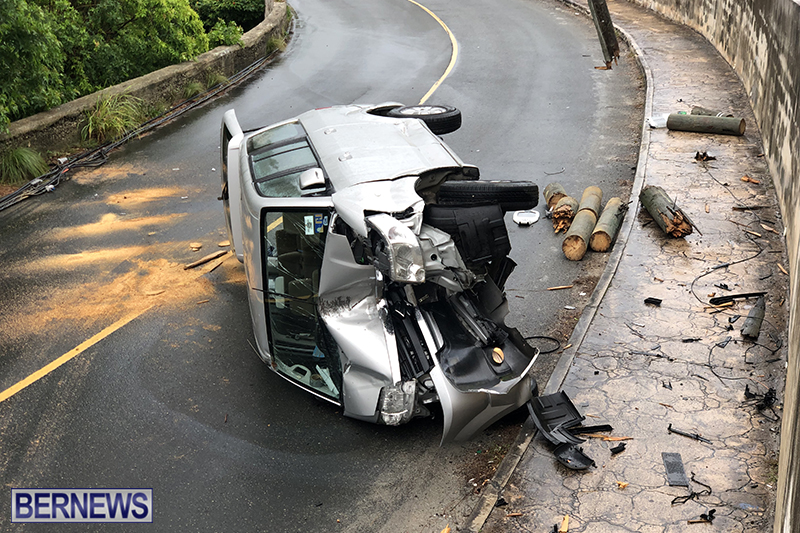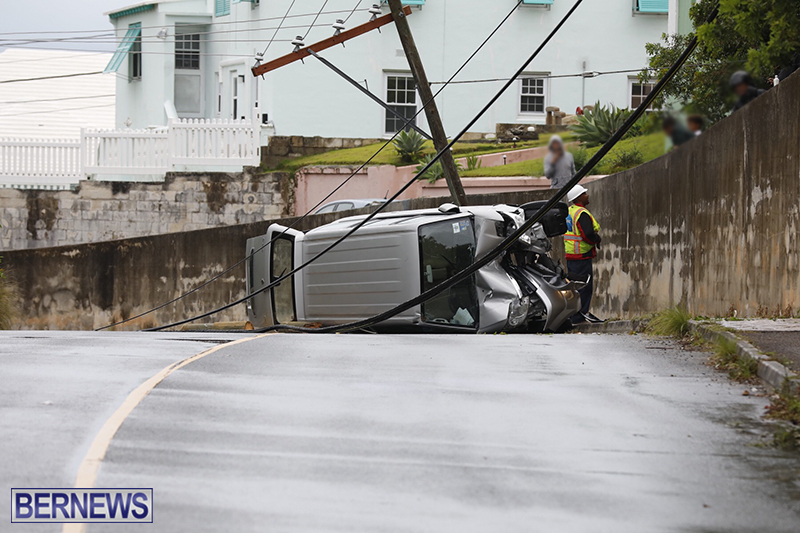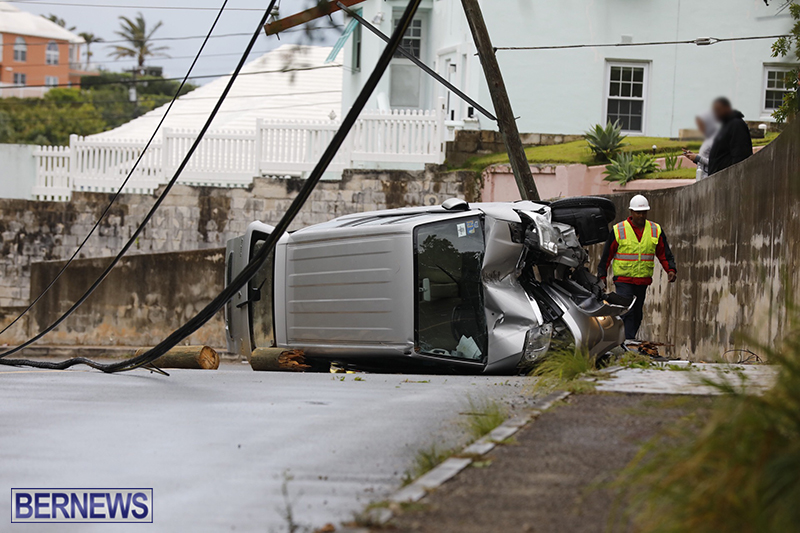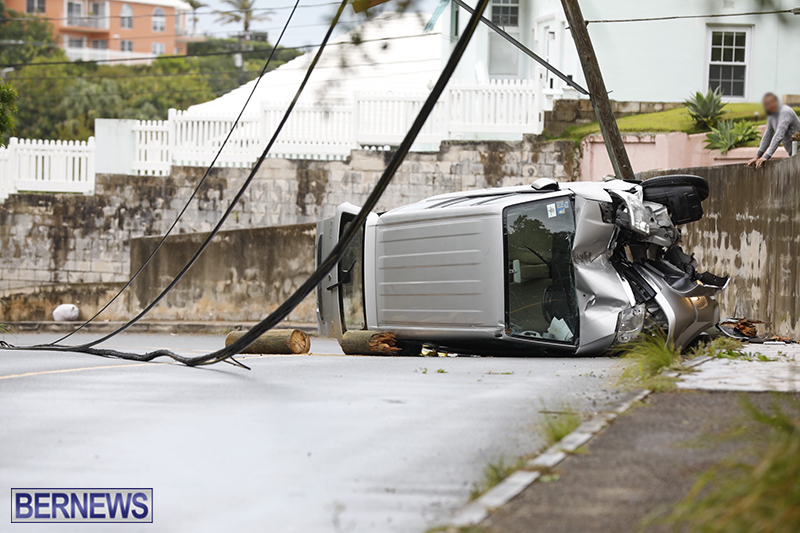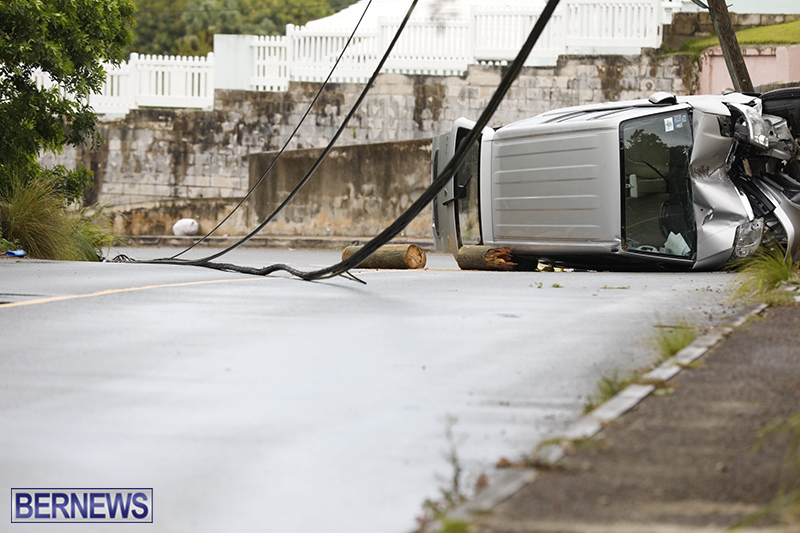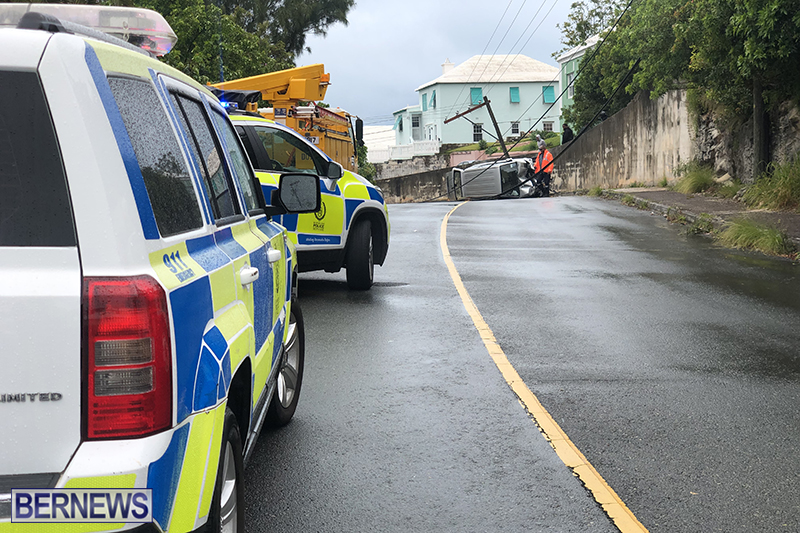 Read More About
Category: Accidents and fires, Accidents/Fires, All, News, Photos, Videos