Bermudian Amy Terceira recently graduated from an advanced two-year program at The Academy For Dog Trainers, achieving a CTC qualification [certified trainer and counsellor].
A spokesperson said, "The Academy For Dog Trainers offers one of the most rigorous and advanced dog training and behaviour programs in the world. The course focuses on the latest scientific evidence in animal learning and behaviour. In addition to teaching students how to be effective as a trainer, it teaches them how to counsel and support the dog owners."
Amy, the owner of Dog Gone Good, a dog training and grooming business, said: "I couldn't be happier to offer Bermuda a high quality, science based dog training service that is transparent, effective and supportive. One of the many wonderful things about being a graduate of this school is that I have the opportunity to consult globally with other experts in the field on my cases if needed."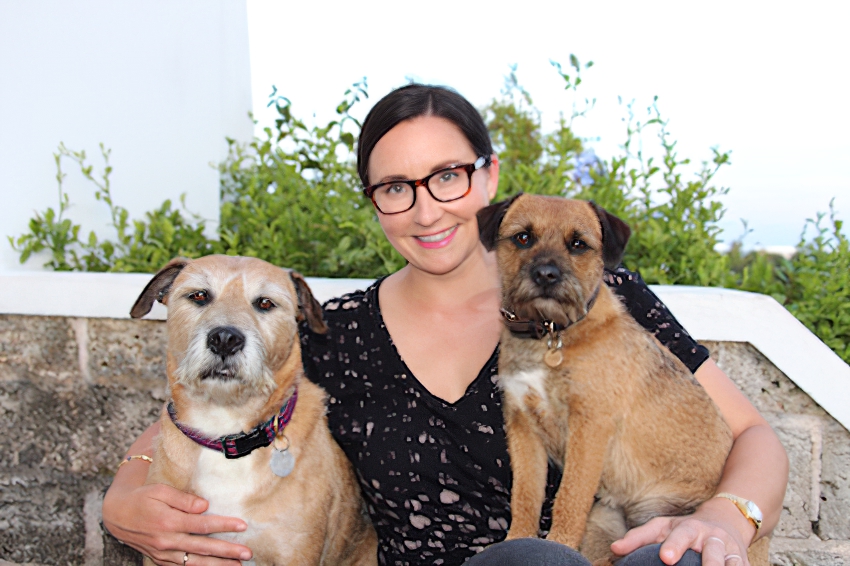 She continued: "It was a very challenging and comprehensive course where I was tested on the course material, had to submit videos of myself training dogs for evaluation and pass written assignments on building training plans and how to counsel clients. The knowledge and relationships with other professionals, that I gained from this course will greatly enhance the services I provide the community at Dog Gone Good.
"Dog owners deserve professional, competent services where they get bang for their buck and relief when they need it and dogs deserve to learn without pain and fear. The field is not regulated unfortunately but it is moving that way.
"The training I do is positive reinforcement, so no pain, force or intimidation is used to get behaviours. It is the most effective and fun way to train while building a wonderful relationship with your dog based on trust. It is recommended by The American Veterinary Society of Animal Behaviour."
Dog Gone Good offers dog training and grooming services as well as weekly playgroups and classes on dog body language.
Visit Dog Gone Good Bermuda on Facebook or email Amy on amyterceira@gmail.com for more information.

Read More About