With a "mission to make bathing your dog easy and affordable on your time schedule," Indra's Place Self Service Dog Wash recently opened on Elliott Street West in Hamilton, with the new business offering dog wash machines in order to help people provide their dogs with easy, thorough bathing.
The soft opening of Indra's Place was April 10th, and an official grand opening is planned for near future.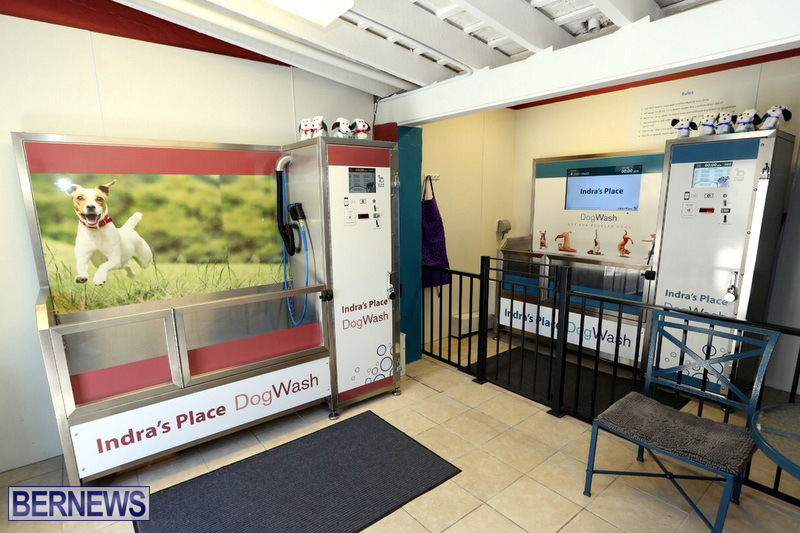 Indra's Place Self Service Dog Wash is owned by Indra Smith, and in explaining her inspiration behind opening the business, Smith told Bernews, "My dog, Snoop, that passed away last year. He loved adventure and stinky stuff.
"He would go swimming then sleep in the garden, catch/steal fish and roll on them, then try to share his newly acquired scent with us. Even though he liked baths the timing was not always convenient.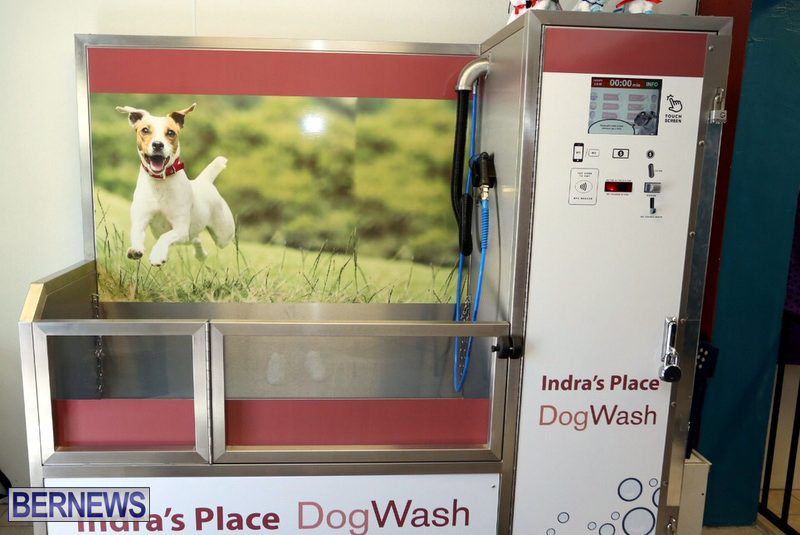 "I wanted to create a space that is always available, easy to use, and affordable. At Indra's Place there are two dog wash machines with elevated tubs that reduce the strain on your knees and back.
"The tubs have restraints to hold your pet for you. The spray nozzle has multiple settings and the products [shampoo, flea wash, conditioner] are evenly distributed through the nozzle leaving you a free hand to scrub, massage, or even take pictures."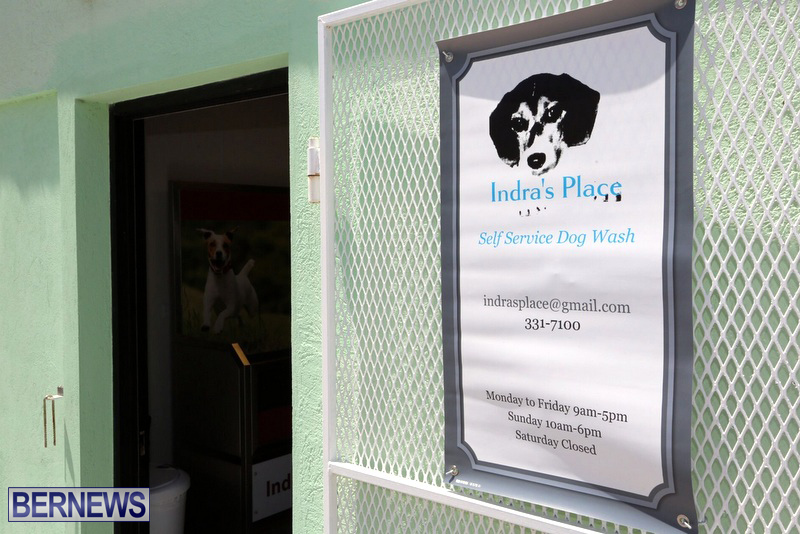 Indras Place is located at #3 Elliott Street West in Hamilton, and is open from Monday to Friday from 9.00am to 5.00pm, Sunday from 10.00am to 6.00pm, and closed on Saturdays, however members are granted 24 hour access.
The cost is $20 per wash, and for more information, please visit their Instagram page @indrasplace, their Facebook Fb.me/indrasplace or email indrasplace@gmail.com.

Read More About