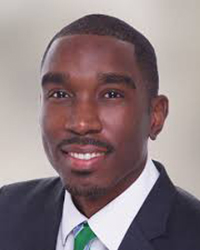 Bermudian Dr Ty-Ron Douglas has earned another accolade, this time being awarded the University of Missouri System President's Award for Community Engagement.
In announcing the award, the University said, "Each year, the UM System President's Awards are presented on behalf of President Mun Choi to faculty members across the four campuses of the UM System. These highly competitive awards recognize faculty who have made exceptional contributions in advancing the mission of the University.
"From April to November, President's Award recipients will be recognized at the Board of Curators meeting on their university campus, as well as at a faculty awards event hosted at each campus.
"Since joining MU's Educational Leadership & Policy Analysis Department in 2012, Professor Douglas has tirelessly led community engagement efforts both locally and globally. His work on masculinity exceeds the typical bounds of scholarly research and his service extends to mentoring young males, especially males of color.
"Dr. Douglas's NCAA-funded research on the experiences of Black male student athletes at MU has been presented at the NFL headquarters and other national platforms. His research informs his many community endeavors, including mentorship at the Moonlight Hoops Basketball program, leading the "Back to School Explosion" at Douglass Park, regular advocacy visits to the local jail, and the Salt Scholars program.
"In the days after the tragic shooting of Mike Brown, Dr. Douglas took a group of young people to Ferguson, MO to meet community members and provide services where needed. He also participates in the University of Missouri South African Education Program, and developed relationships with primary schools in Cape Town while co-leading a group of MU service-learning students in South Africa.
"Dr. Douglas is a true advocate who exemplifies what working toward equity in communities and institutions can look like."
Read More About