The MS Amlin World Triathlon Bermuda Pep Rally is being held this afternoon [April 9]. The occasion will mark the official kick-off of this year's race and will celebrate Bermuda's young triathletes with Nadanja serving as the MC.
Special guests, including Maria Duffy, mother of Commonwealth Games gold-medal winner and world champion Flora Duffy, will join the celebration along with some of Bermuda's Carifta triathlon team.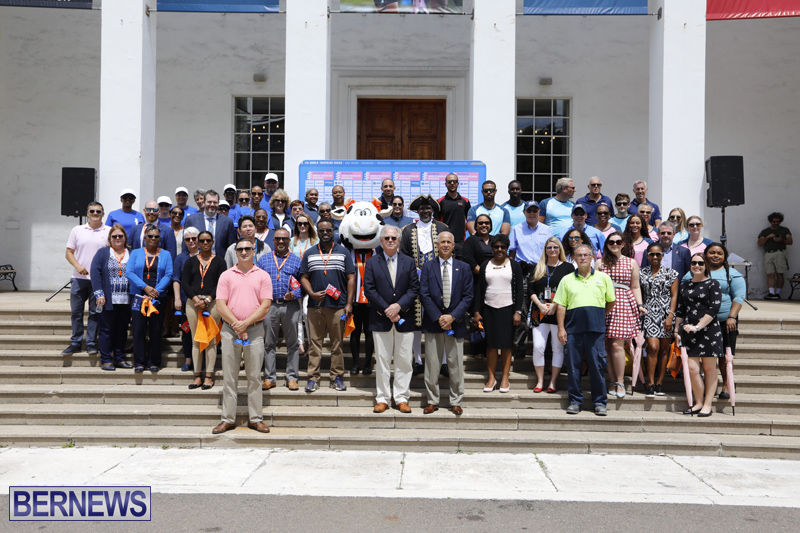 Information will be available about the full schedule of events from the Opening Ceremony to the final day of shopping festivities and organisers will be on hand to help sign up volunteers for those who wish to be involved.
According to the organisers, the MS Amlin World Triathlon Bermuda 2019 is even bigger than last year with more than 100 elite athletes racing for Olympic qualifying points and to experience the incredible atmosphere of Hamilton on race day.
The organisers previously said they "are expecting more than 600 athletes to participate in the weekend triathlon festival, with thousands of spectators lining the streets to recreate the incredible atmosphere of last year's inaugural event."
Update: The live broadcast has concluded and the 24-minute replay is below

Read More About