On March 29th, Allied World's Bermuda office hosted 22 top students from St. John's University [New York].
For years, the School of Risk Management [SRM] of St. John's University's Peter J. Tobin College of Business has offered its top students the opportunity to learn by travelling to the major insurance markets of the world, including London, Zurich, Munich and Paris, to meet with international insurers, reinsurers and brokers.
This is the first year the group has visited Bermuda. Students were selected based upon their academic merit and demonstrated potential for a successful career in the insurance industry.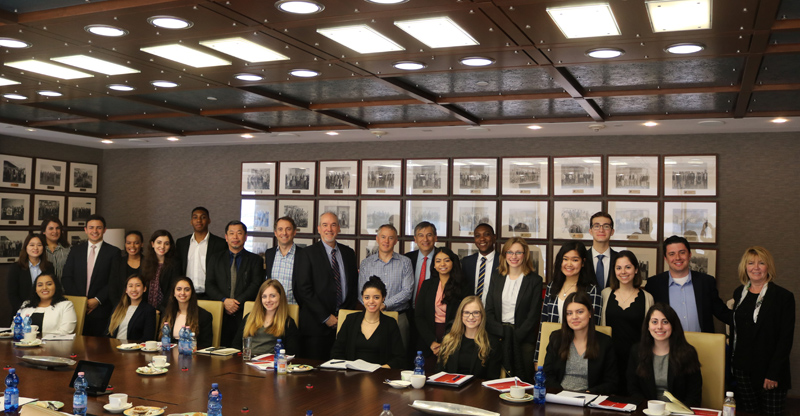 "St. John's School of Risk Management is one of the top undergraduate insurance programs in the United States," said Paul Aviles, President of The Loss Executives Association [LEA]. The LEA, a non-profit professional organization that supports educational programs for the insurance industry, has long been a supporter of SRM's Global Destination Courses.
"These grant-funded courses, made possible by gifts from sponsor companies and donor organizations, provide students with experiential learning opportunities, through study abroad, that are reflective of the global insurance environment into which they will enter following graduation."
"Allied World is proud to have hosted these high caliber students and for the opportunity to provide them an overview of the Bermuda insurance market. Our goal was to give these students a key understanding of why Bermuda is essential to the global insurance industry," said Colm Singleton, Head of Bermuda Office.
The program at Allied World's office included presentations from their local team of insurance experts.

Read More About