The 2019 R&Q Legends of Squash event will feature eight squash stars from all over the world, all of whom have reached the very highest echelons of the game in their pro careers.
The field is led by David Palmer of Australia the Double World Champion, four time British Open Champion and Commonwealth Games Gold Medalist.
Palmer faces a host of starts in Canadian former World Champion Jonathon Power, former World #3 Simon Parke, former World #1 and worlds hardest hitter John White, former British Open Champion David Evans, England's Nick Taylor, Hollands LJ Anjema and Squash megastar Peter Marshall, the double handed player who famously reached World number 2 before chronic fatigue syndrome ended his quest for the top spot.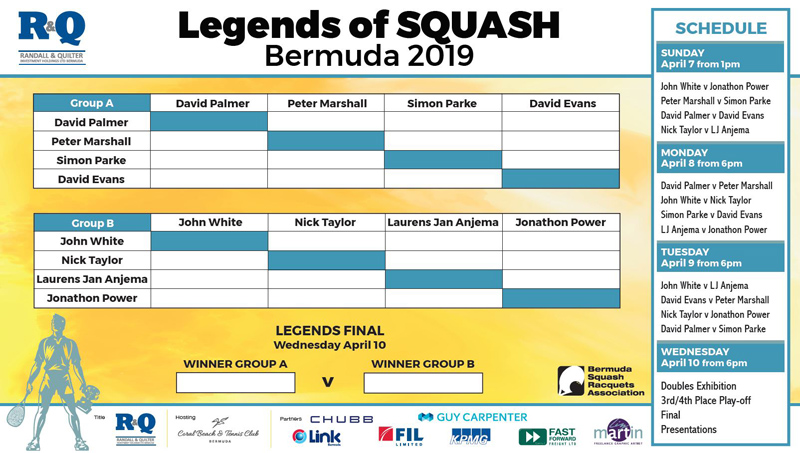 "This year's draw is really exciting with some new faces joining the Legends pool. Squash fans will be thrilled that we have LJ Anjema and David Evans competing as well as the fact we have finally managed to attract Peter Marshall for a first ever trip to Bermuda," the organisers said.
"It's always a busy week with member clinics, pro lessons, kids sessions, masters clinics and of course the actual competition all happening over just 4 days. We are all set and ready for a great week!"
The event takes place at the Bermuda Squash & Fitness Club from April 7-10 with tickets still available for purchase only at the Club. Details can be found here.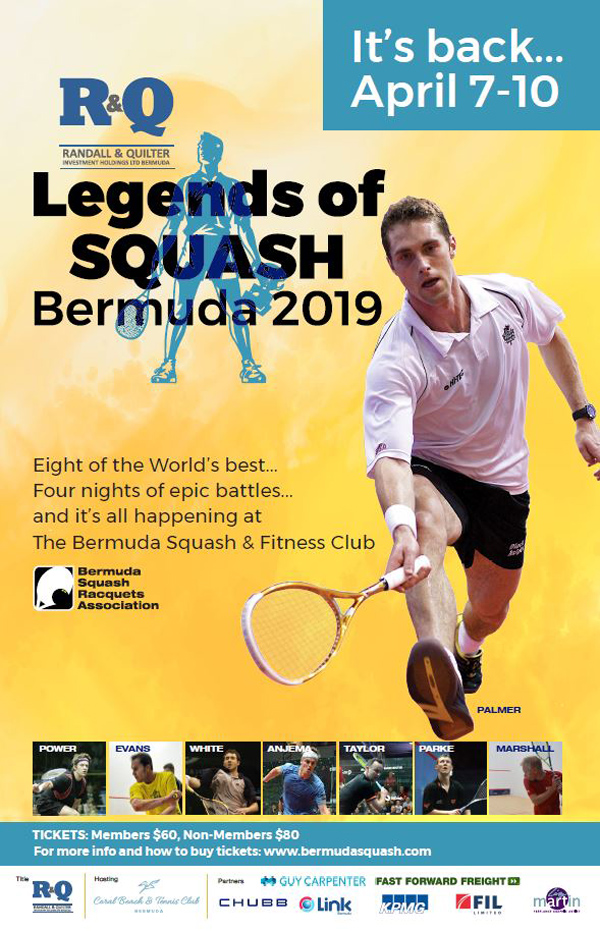 Read More About