Tumble Tots Bermuda is celebrating its 34th anniversary this year, as 34 years ago, Anne Hines and Christine DeSilva, both having worked in education for over 40 years, recognized a need.
The two of them founded the Bermuda Gymnastics Association and grew to realize that parents also sought a program, not offered at that time, designed specifically for the younger age group. Tumble Tots Bermuda sprang into being and soon filled this niche.
Christine DeSilva recalls, "It started out as a summer program and then we extended it to a year round program. We did offer summer programs for many years. It is most satisfying to see our daughters now take over the business and keep it in the family as it has been something that has been so dear to our hearts."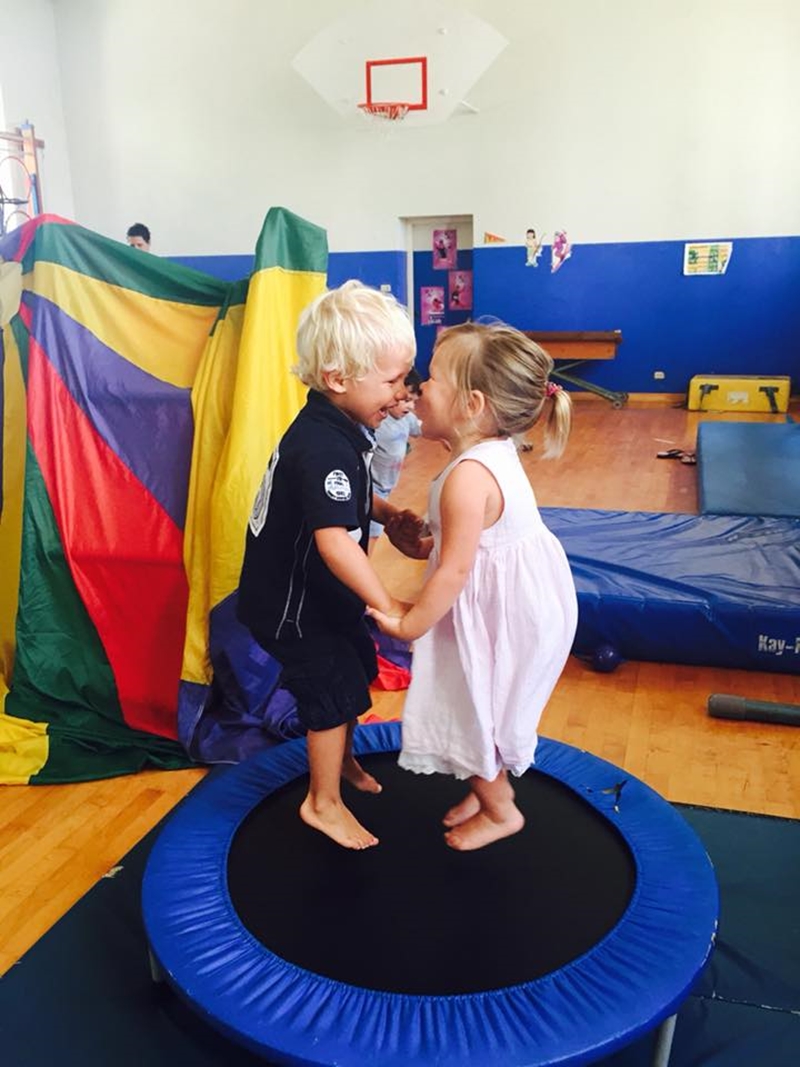 Ms  Hines says, "The program was so popular that when our tots reached high school age they begged us to keep them on! We have now reached that unique stage whereby the parents who once brought their children are now proudly coming to class with a grandchild by the hand. It is extremely gratifying to hear a parent say to a child, 'mummy/daddy used to do Tumble Tots.'
Fiona Murdoch and Linda Hines will be running the program again this year, which began on Saturday April 13th. The half-hour Parent and Tot classes [aged walking to 3 years] begin at 9:00am with the last class at 10.30 am. Tumble Tots, for children 3 and 4 years old starts at 11:00am. The location remains the same at the centrally located BHS [Bermuda High School for Girls] gymnasium.
The company said, "Each weekly session of Tumble Tots offers the children and parents fun, excitement and challenge in a safe, secure and caring environment. The age-appropriate equipment allows the younger children to explore freely, while simply having basic pattern and structure.
"The children are encouraged to experiment on the balance beam, crawl through the tunnels, build structures with foam blocks, climb on the equipment, practice rolling, hopping and jumping on the mats. Parent interaction is key as this offers special focused quality time with the child, without everyday distractions."
Linda Hines adds, "This is an exciting age and an essential time of physical development and in particular brain development. The physical and mental benefits to children participating in such a program are endless, along with the social benefits of meeting and interacting other children. As the children grow throughout the program, you can see that the new challenges presented each week assist with their confidence and development. It's amazing to see."
Anne Hines recalls, "We always wanted it to be affordable and available to all sectors of our community, and we continue with this mission. Parents from all walks of life should have the opportunity to allow their child to grow and develop through such a movement program. We are proud to have provided this service to our community and look forward to our daughters continuing with it's success."
Read More About