[Updated with photos] The 2019 Commencement Ceremony Bermuda College took place this afternoon [May 16], with over 100 Bermuda College graduates receiving their hard earned degrees, diplomas or certificates.
The College noted:
Forty-one percent of the Class of 2019 will be graduating with honours – either Merit [GPA 3.0 – 3.49], or Distinction [GPA of 3.5 – 4.0].
Forty-one students are graduating from the Technical Education Department.
The Associate Degree in Arts [Business Administration] has produced twenty-nine graduates, the largest group in this year's Commencement
Five nursing students will be graduated from the College's newest Division of Nursing & Allied Health.
Eight students have successfully passed graduation requirements to earn their baccalaureate degree in Business Administration from the College's historic partnership with Mount Saint Vincent University, some of whom have elected to attend the MSVU graduation in Halifax, which is being held on the same day.
.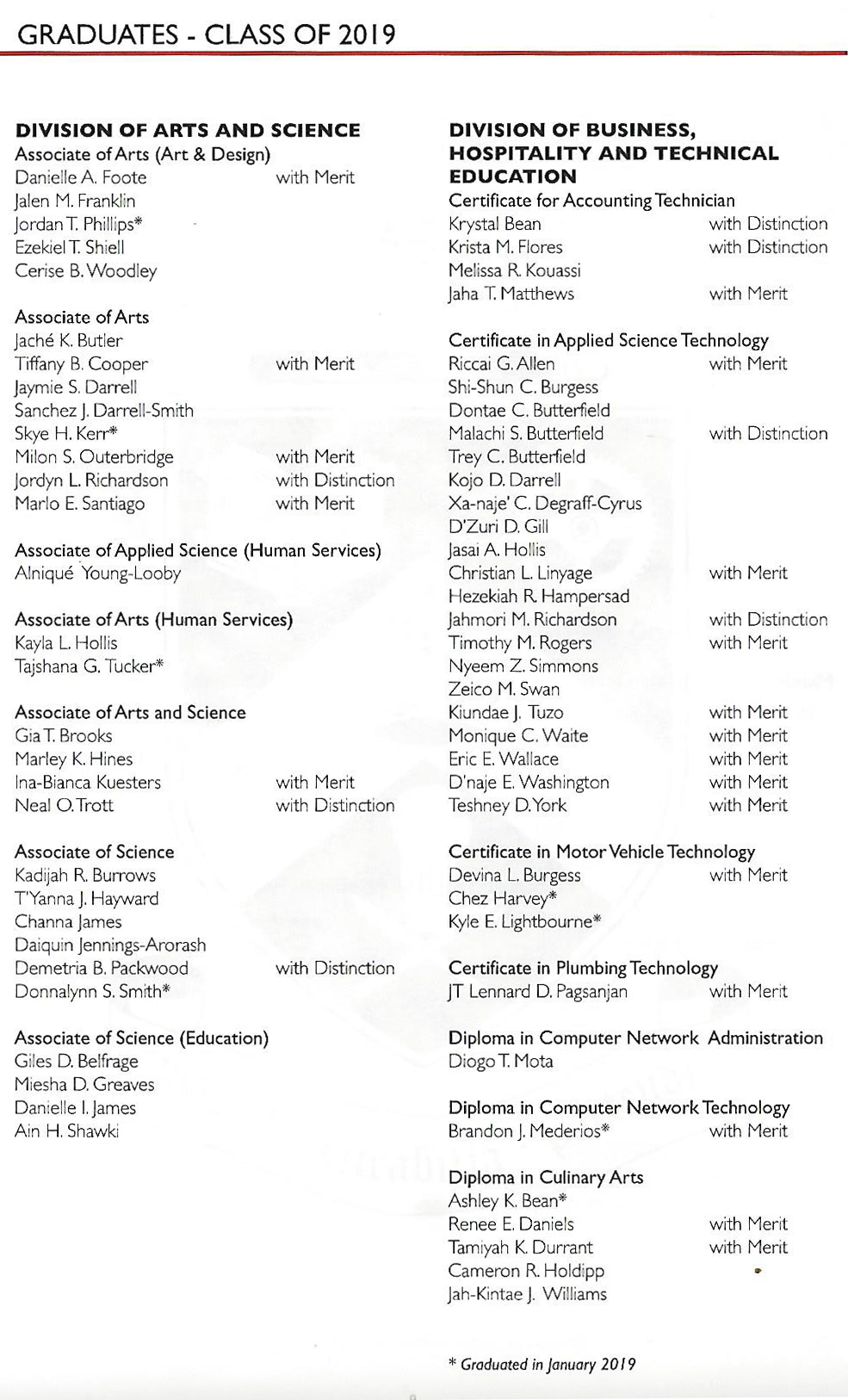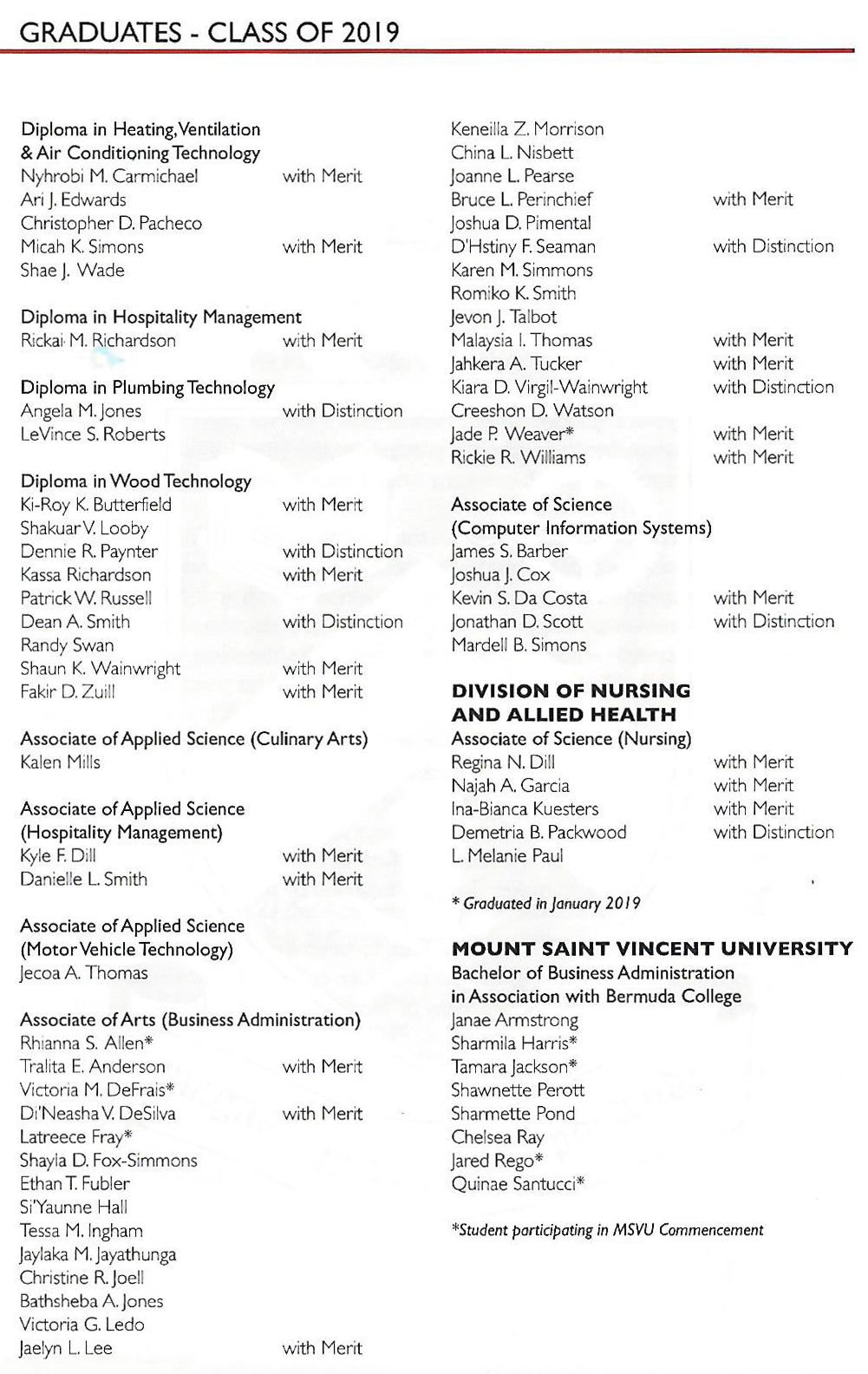 Click to enlarge photos:

Read More About