[Updated with photos] The Bermuda College held their graduation ceremony this afternoon [May 18], with 102 graduates receiving associate degrees, diplomas or certificates.
The College previously announced that "Half of the Class of 2023 will be graduating with honours, earning either merit [GPA 3.0 – 3.49 [29%]] or distinction [GPA 3.5 – 4.0 [25%].
"The Associate of Arts [Business Administration] programme has produced 22 graduates, once again dominating the associate degree programme offerings. Fourteen students are dual enrolment students who will be awarded associate degrees or certificates, prior to receiving their high school graduation certificates next month from their respective high schools. Ten students will be graduated from the Mount Saint Vincent Bachelors in Business Administration programme. Six of the ten, with distinction."
The 2023 Commencement speaker was Dr. Carika Weldon, while Jayden Cheeseman was the Graduate Speaker for the Class of 2023.
Update | Photos added: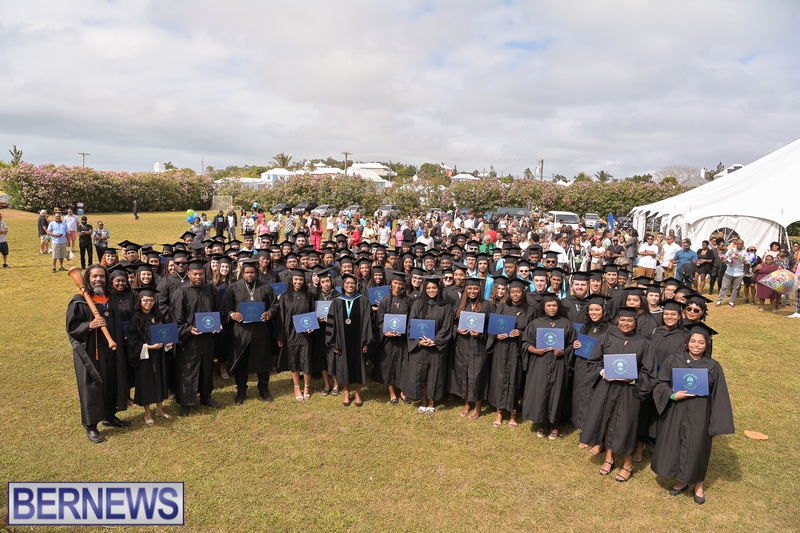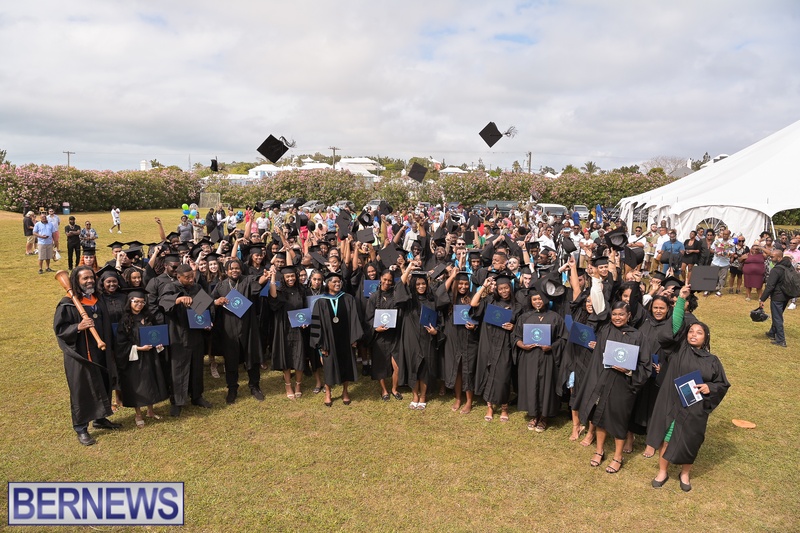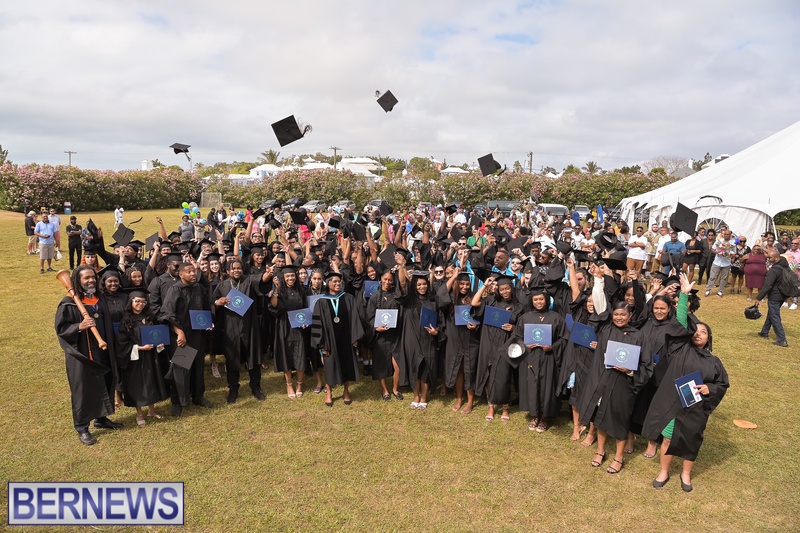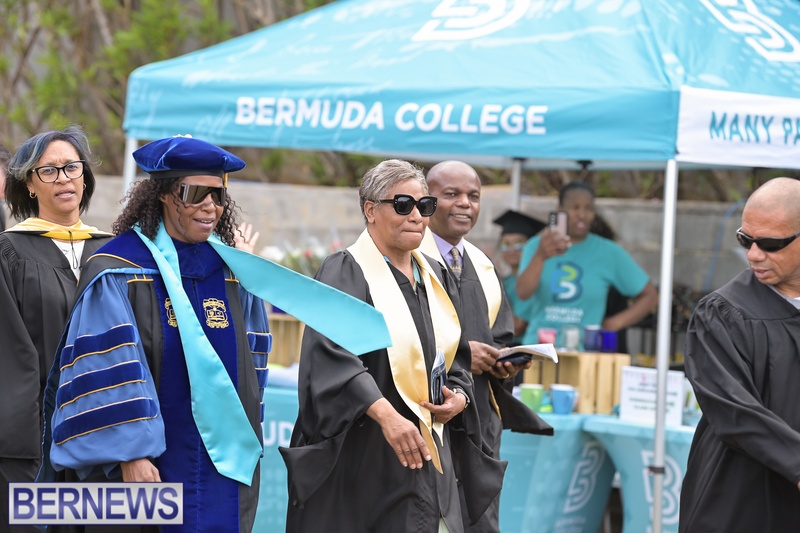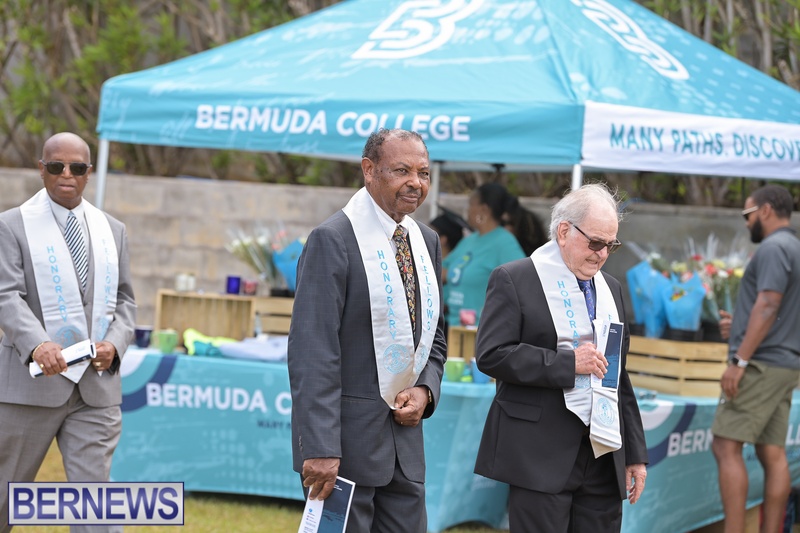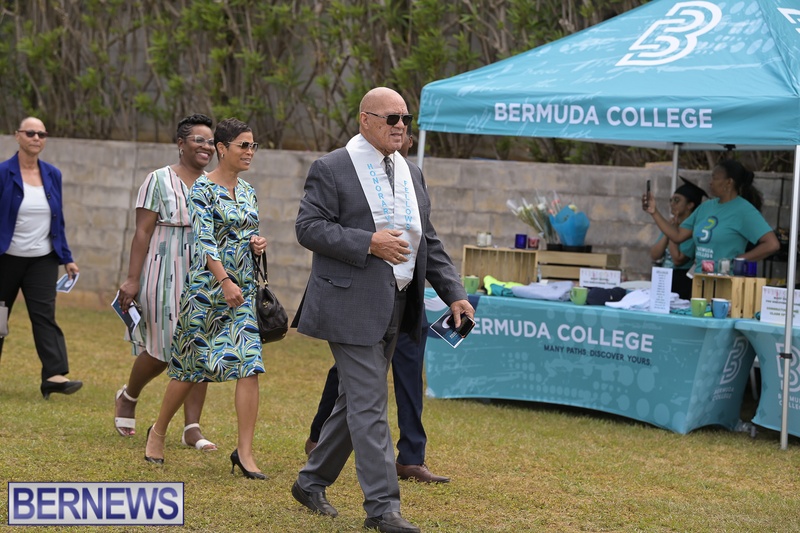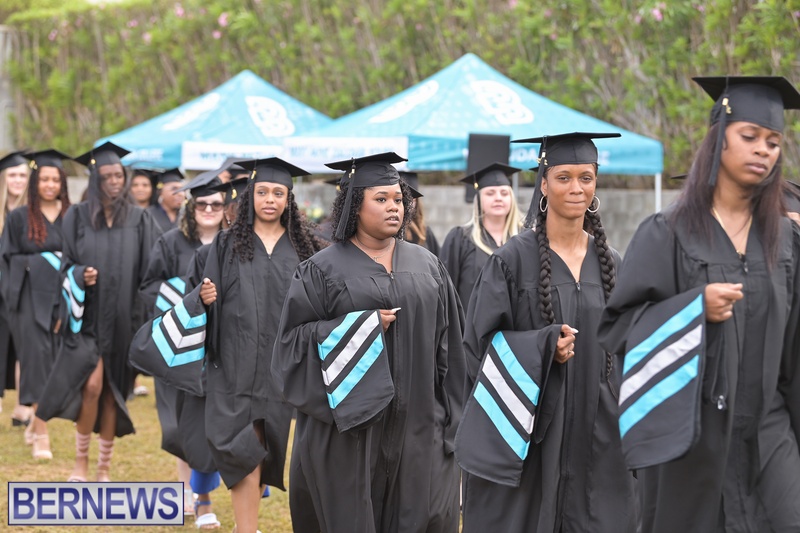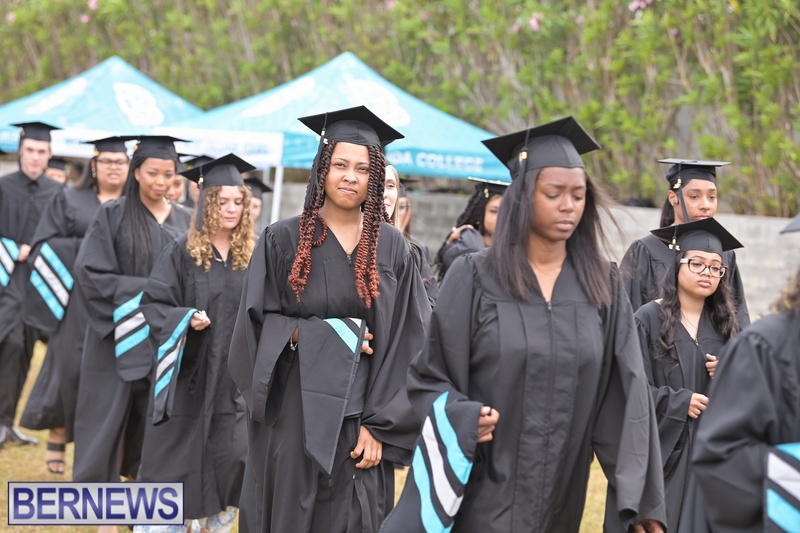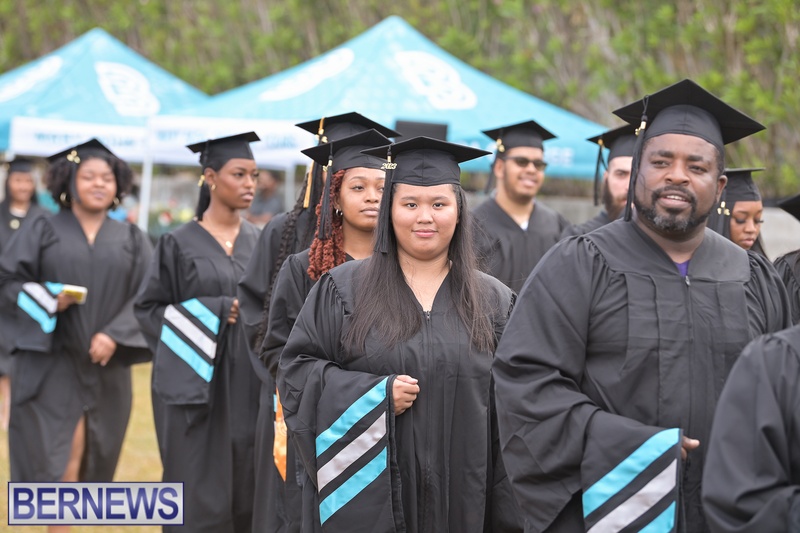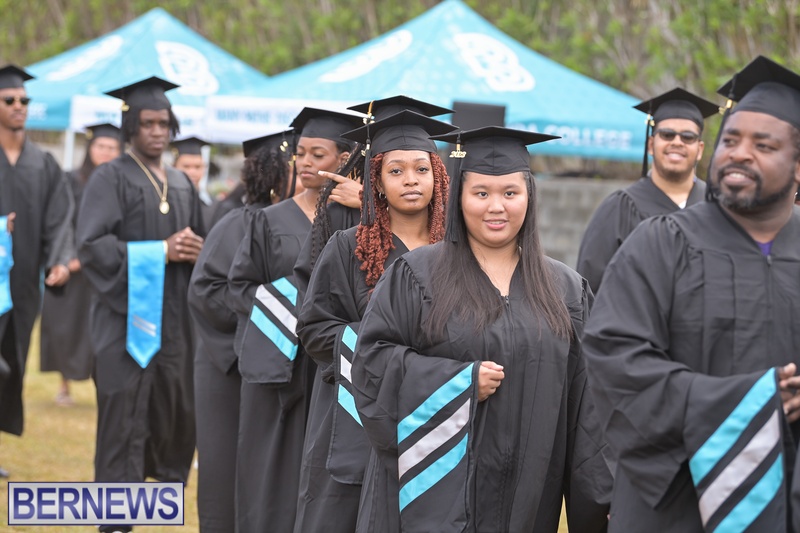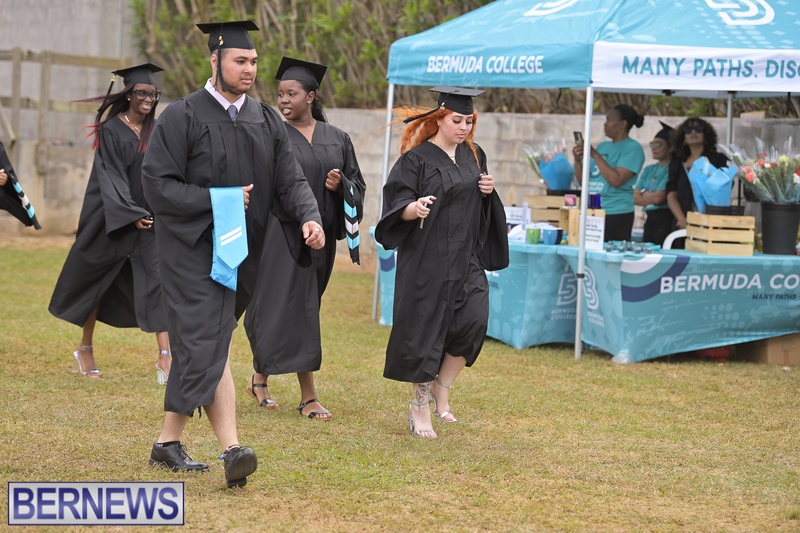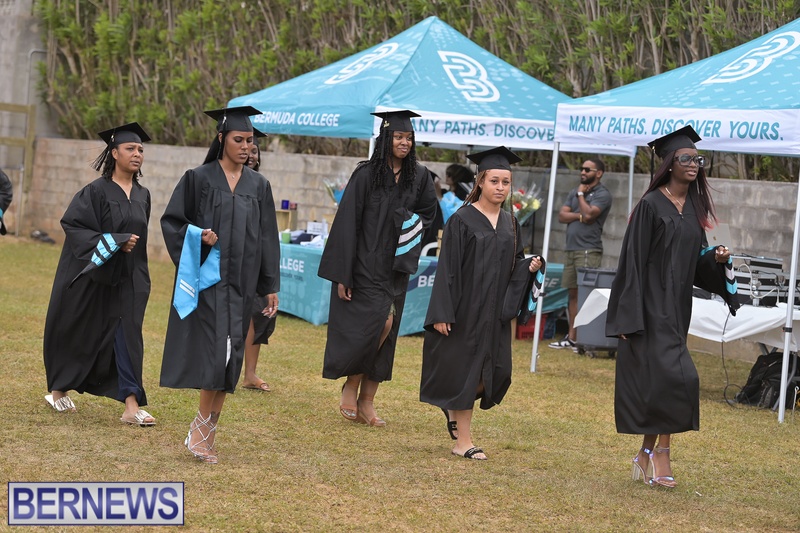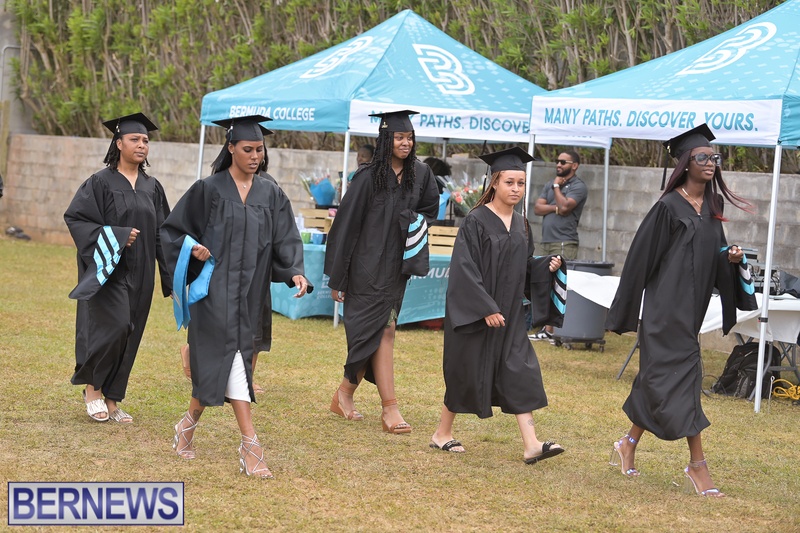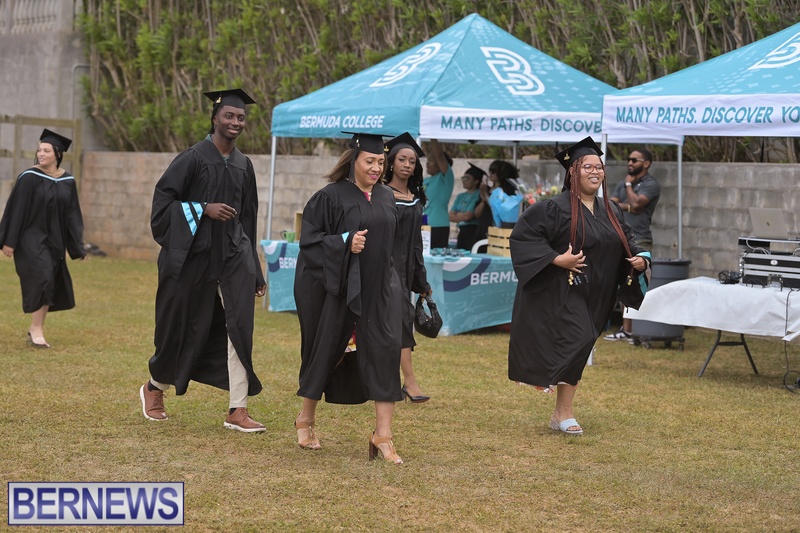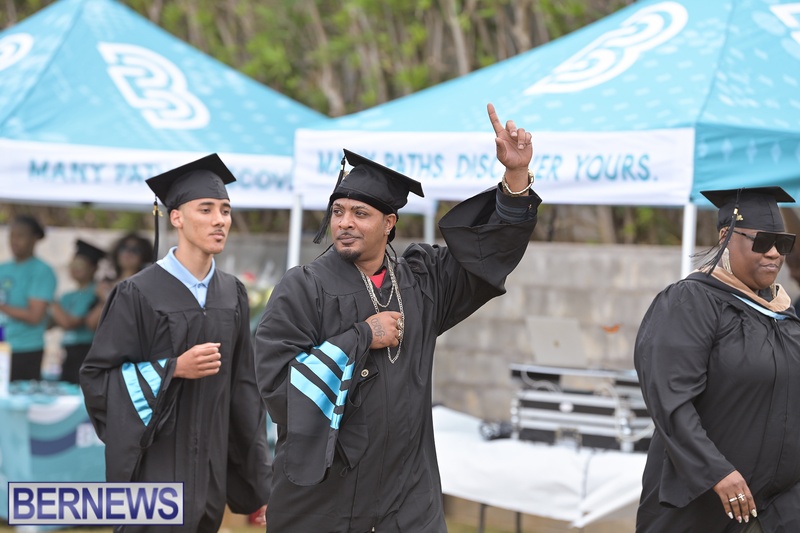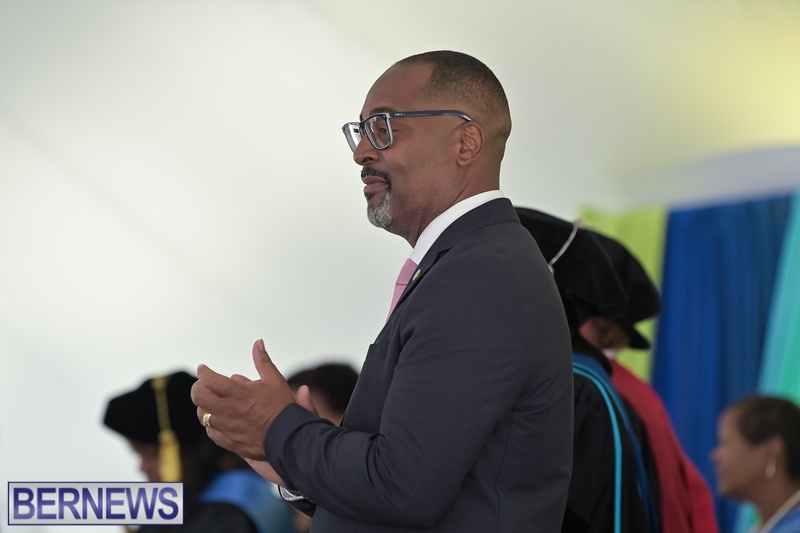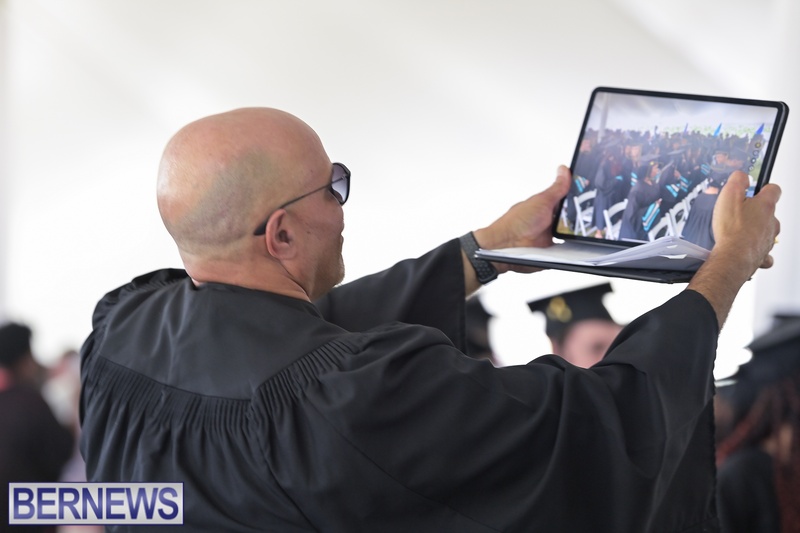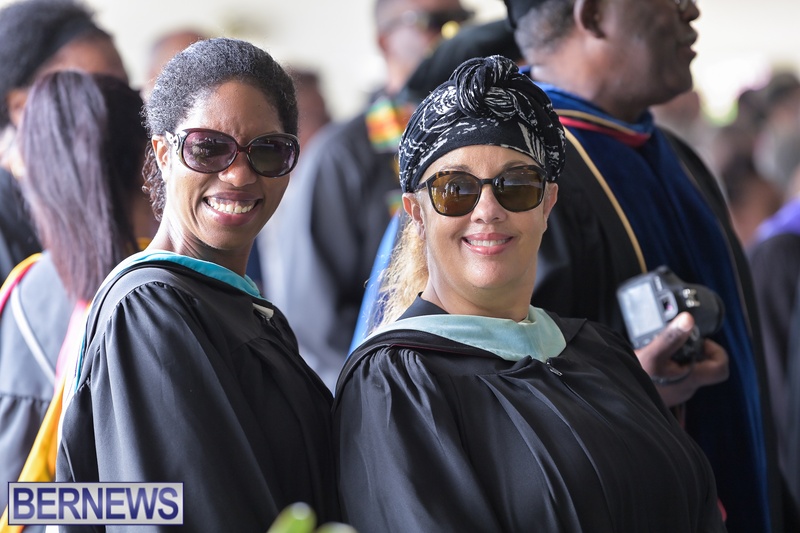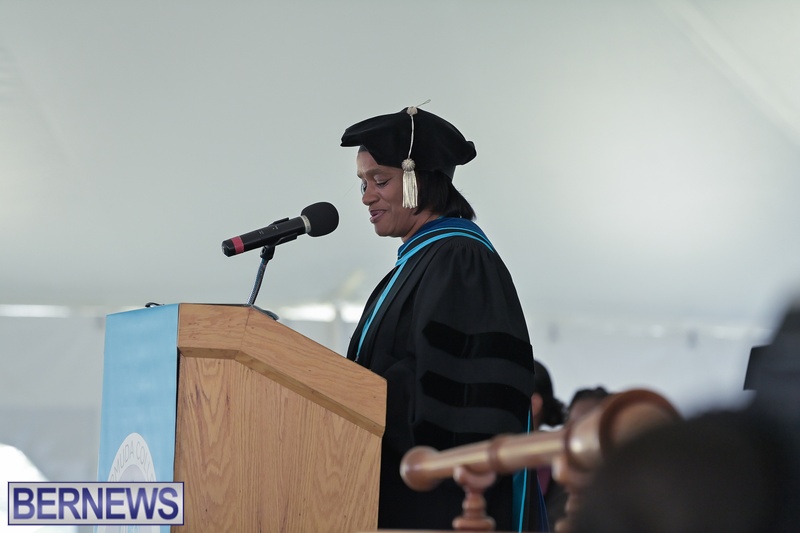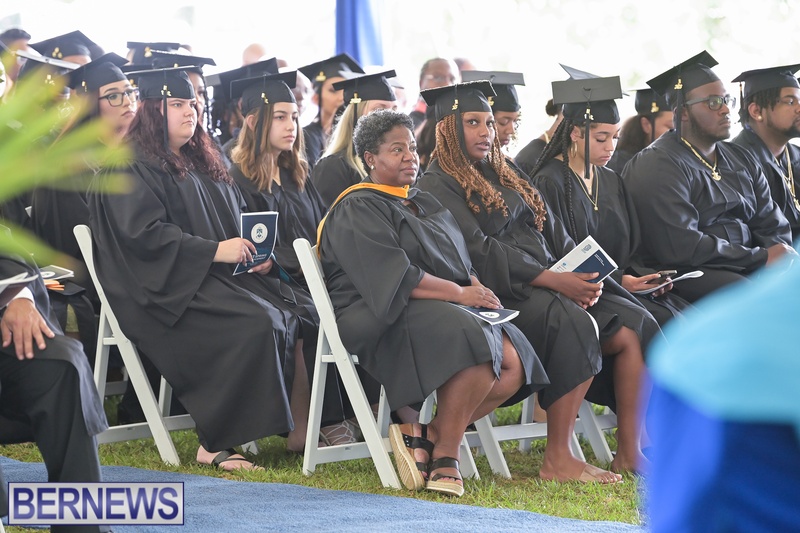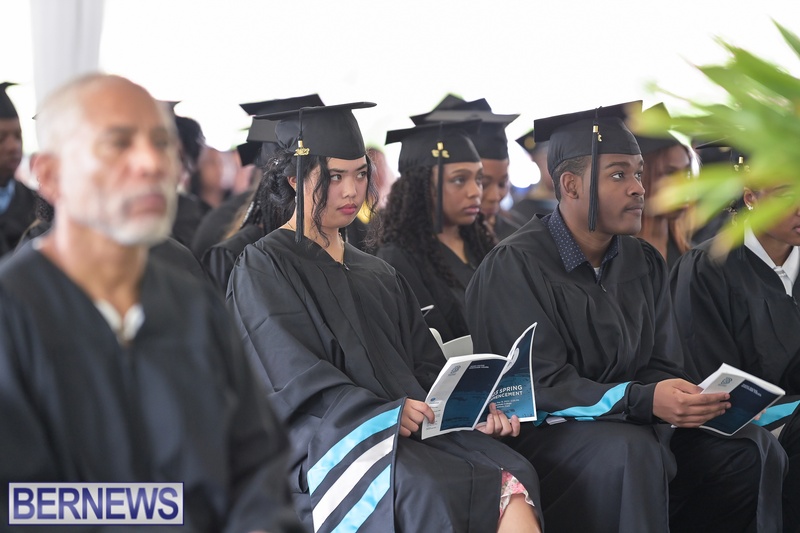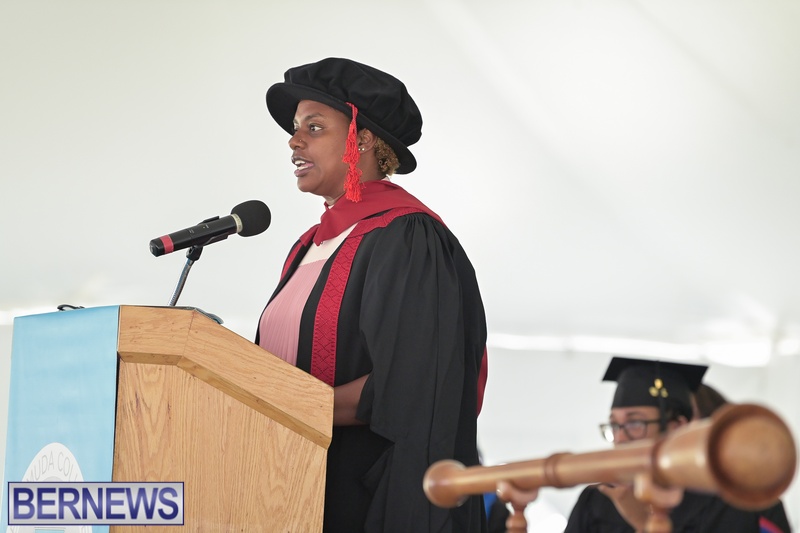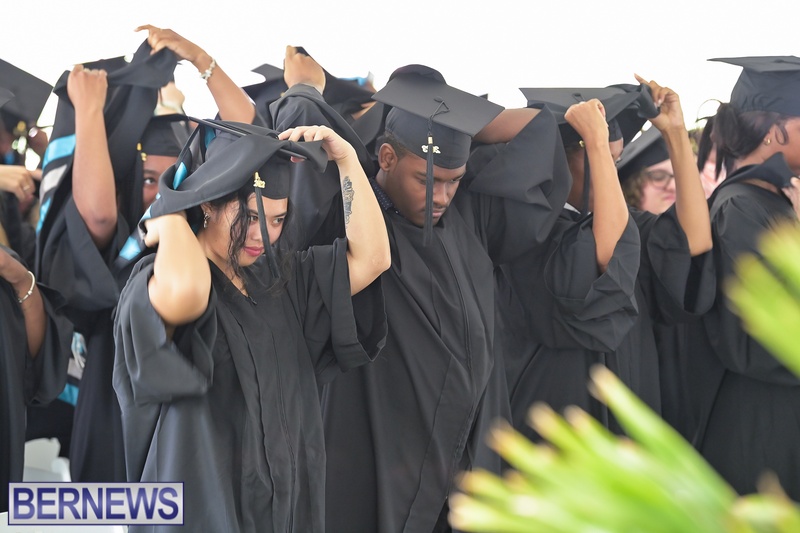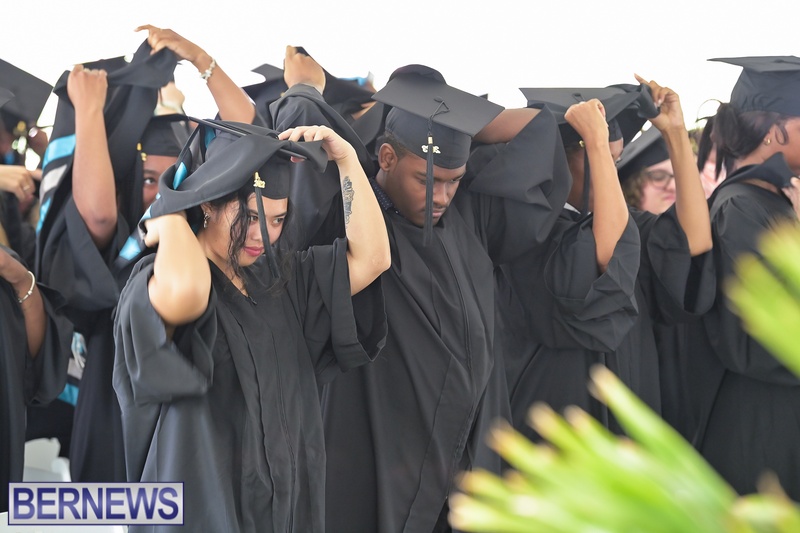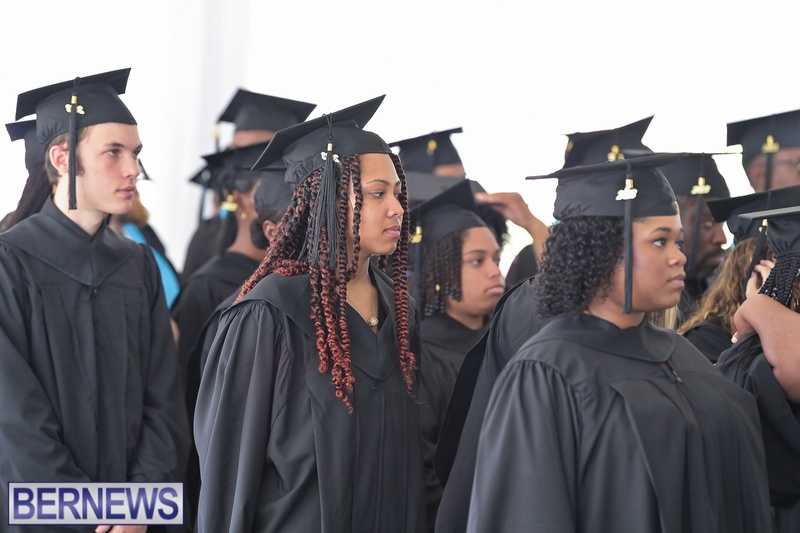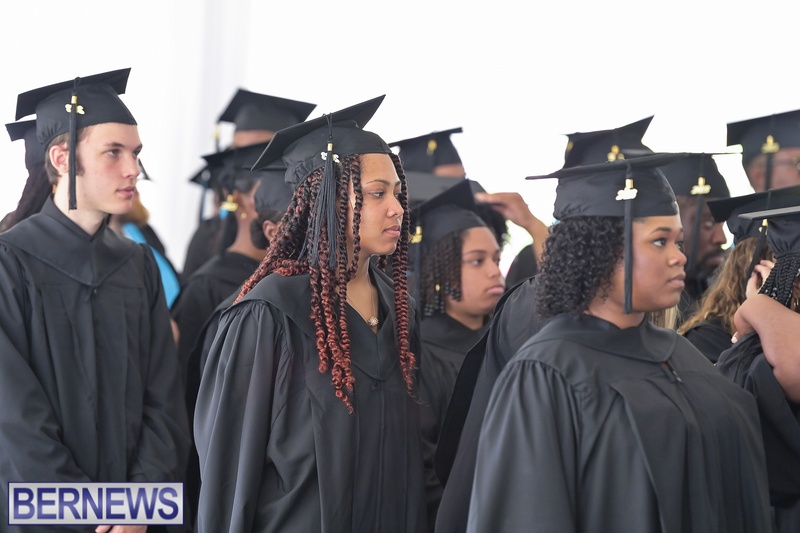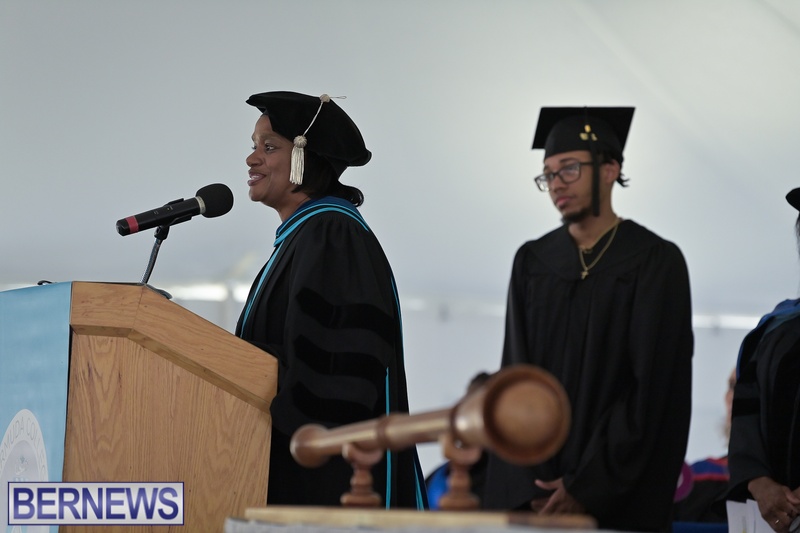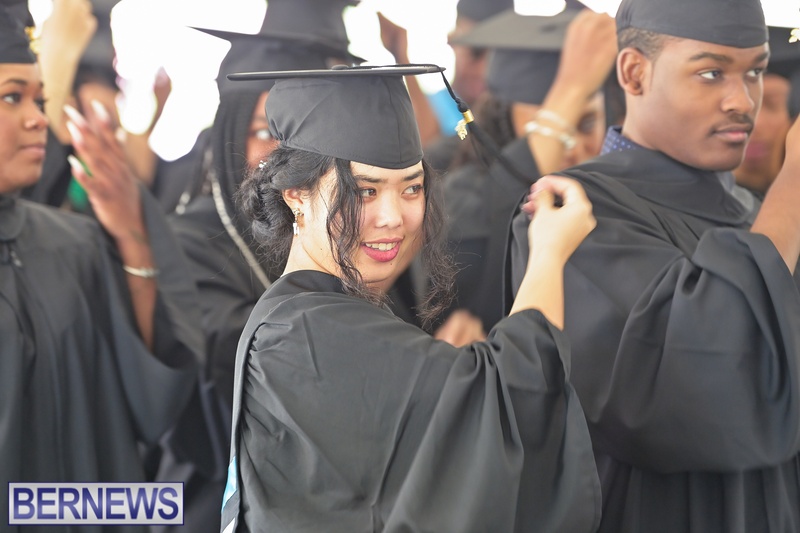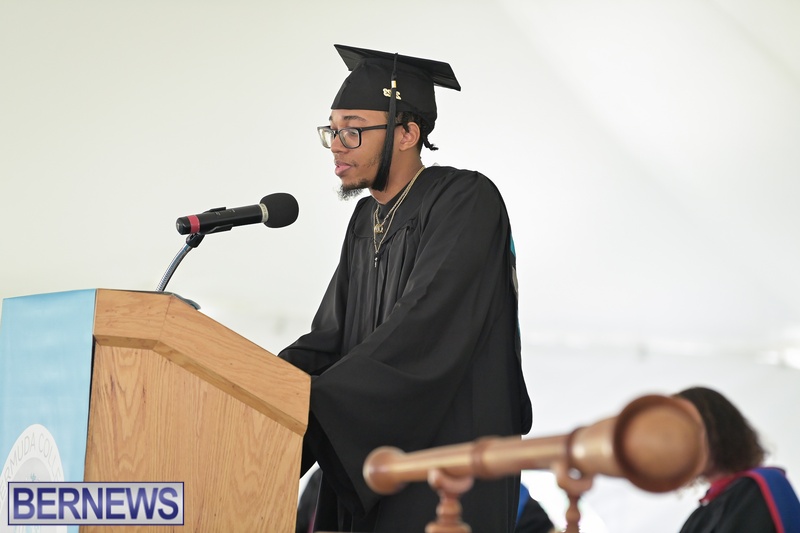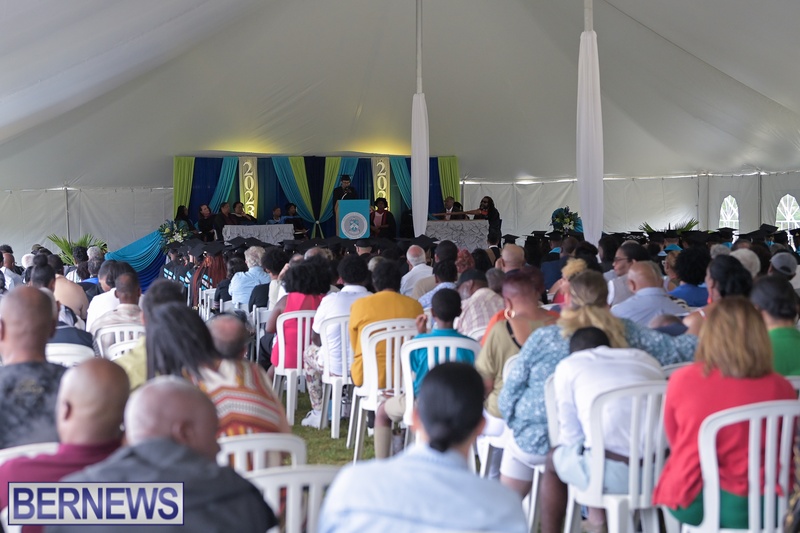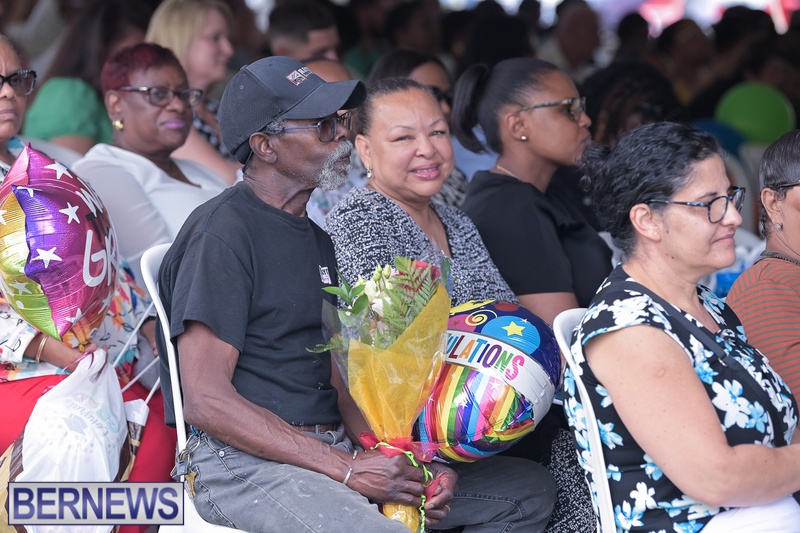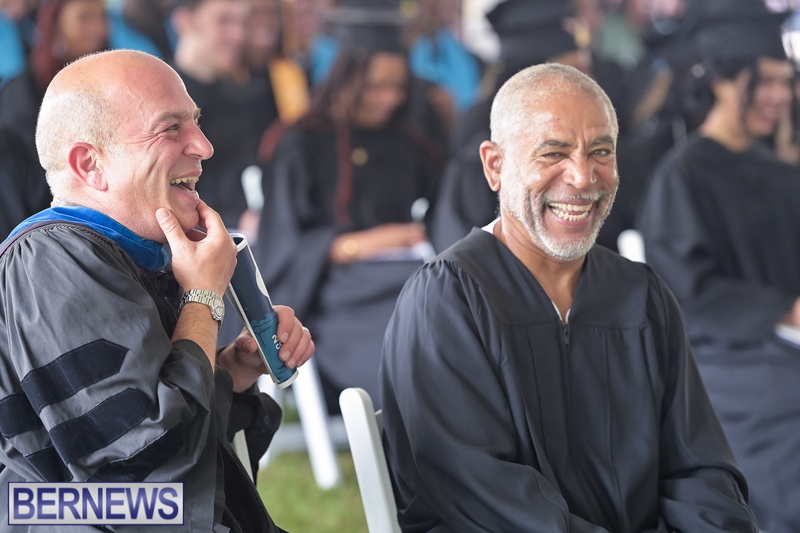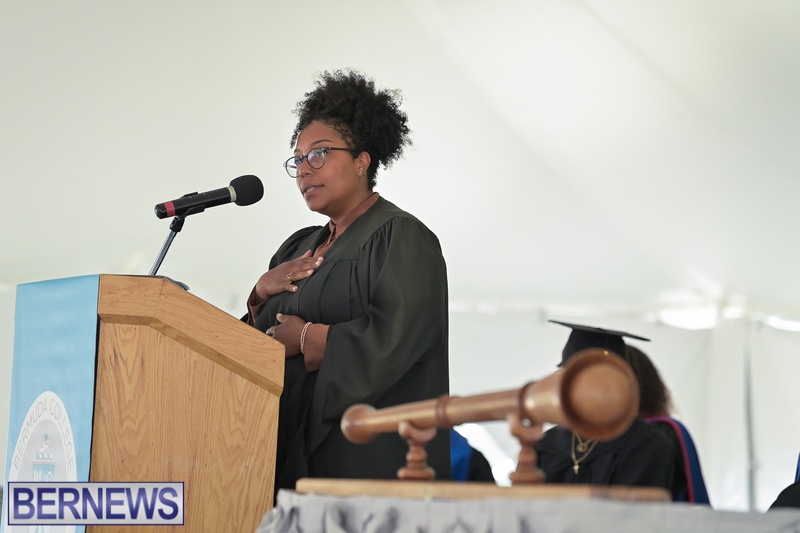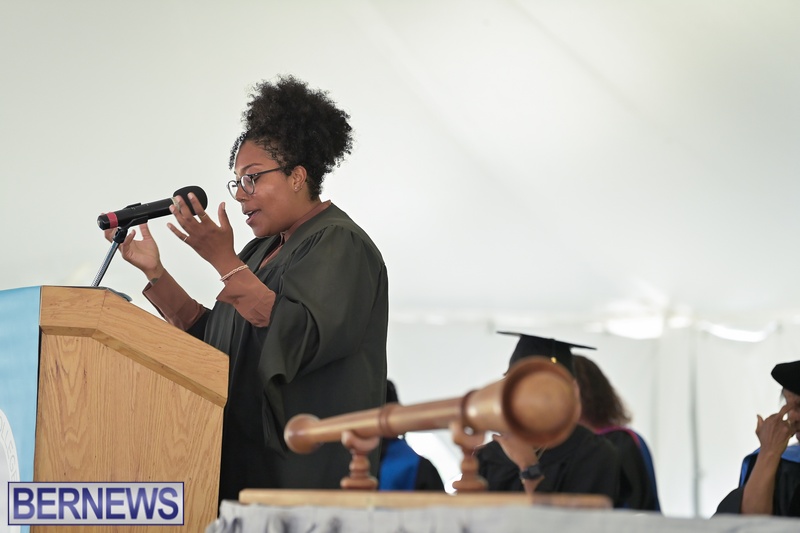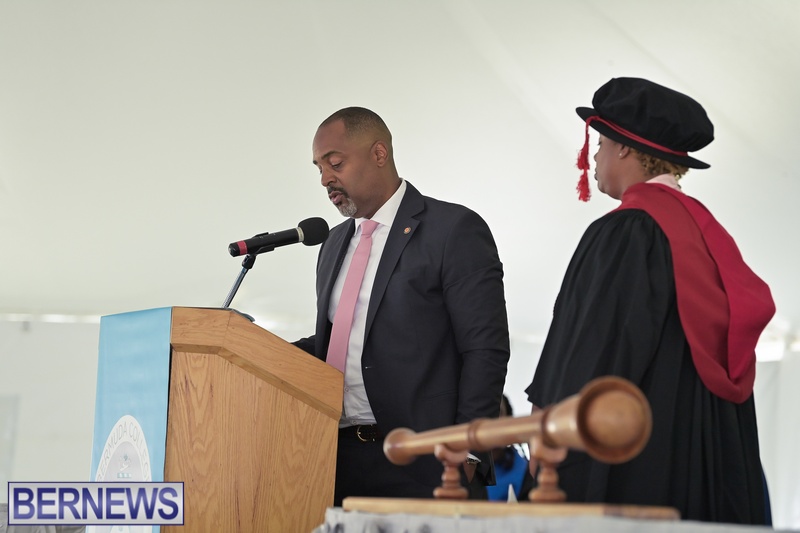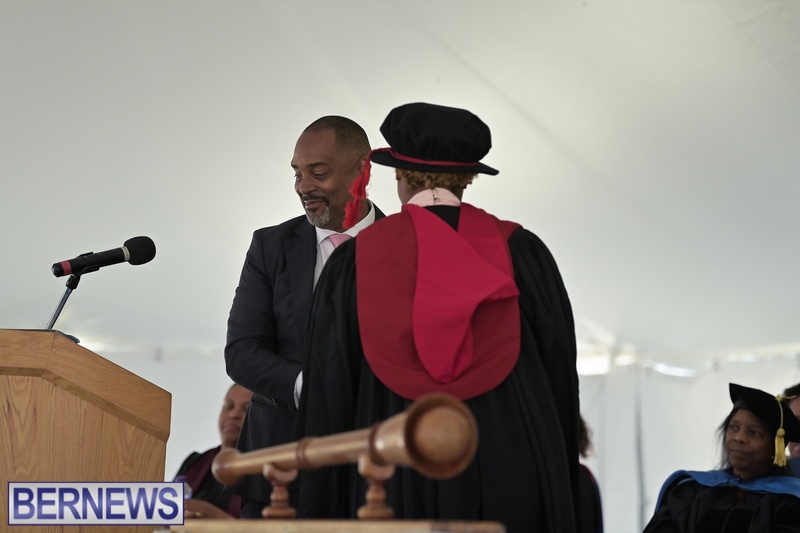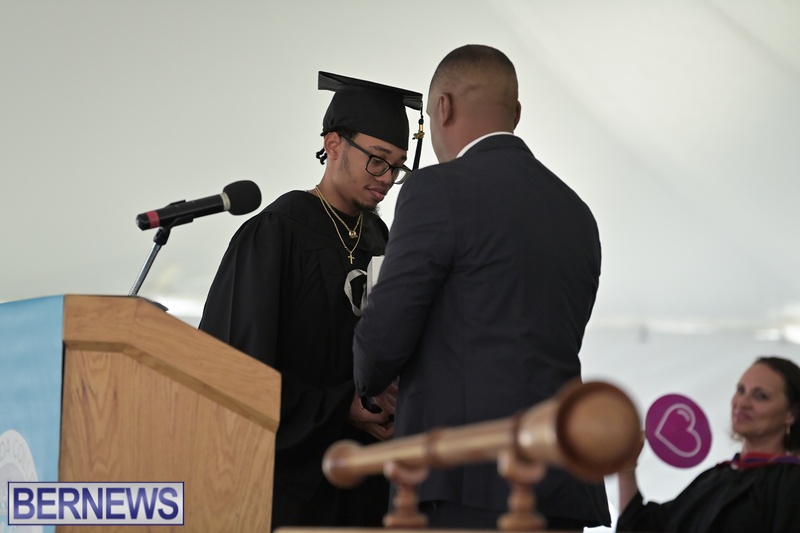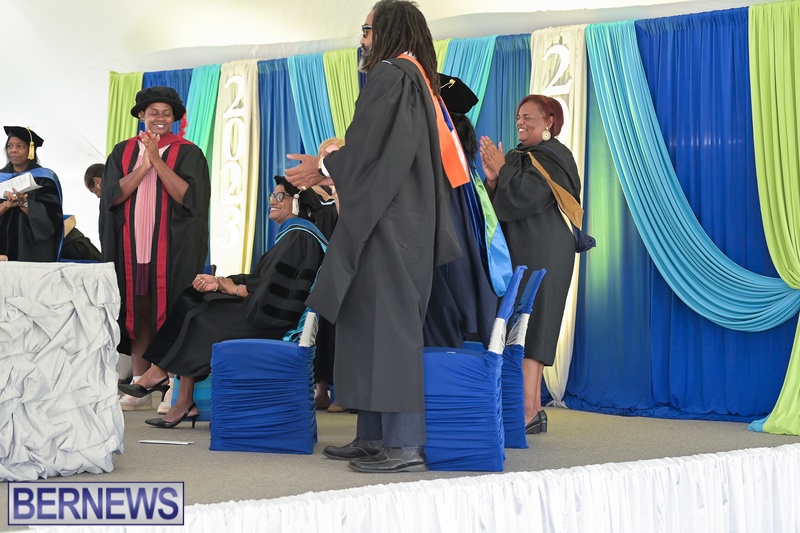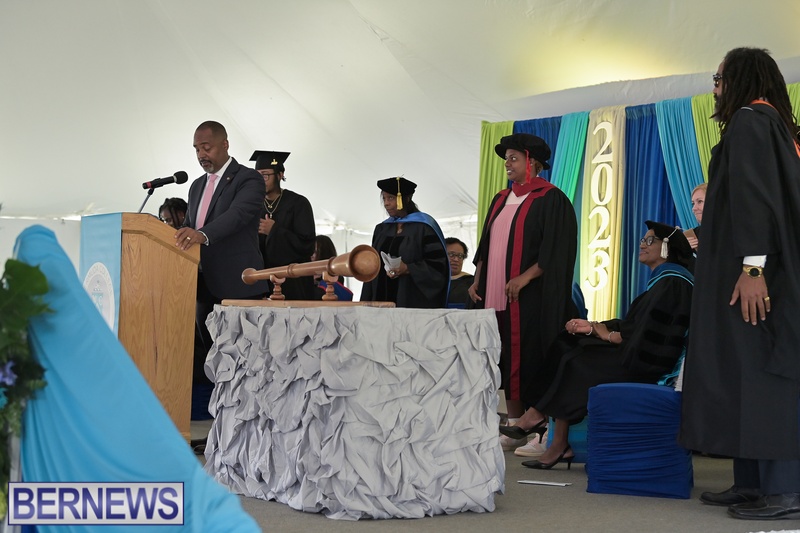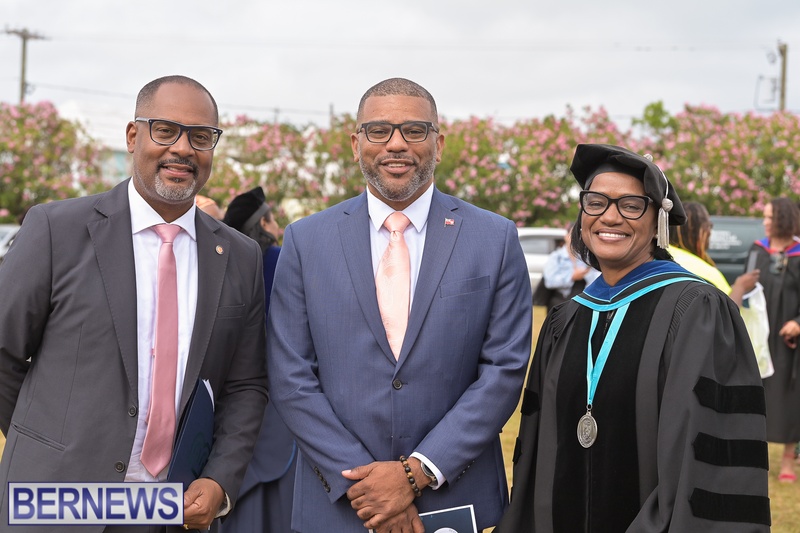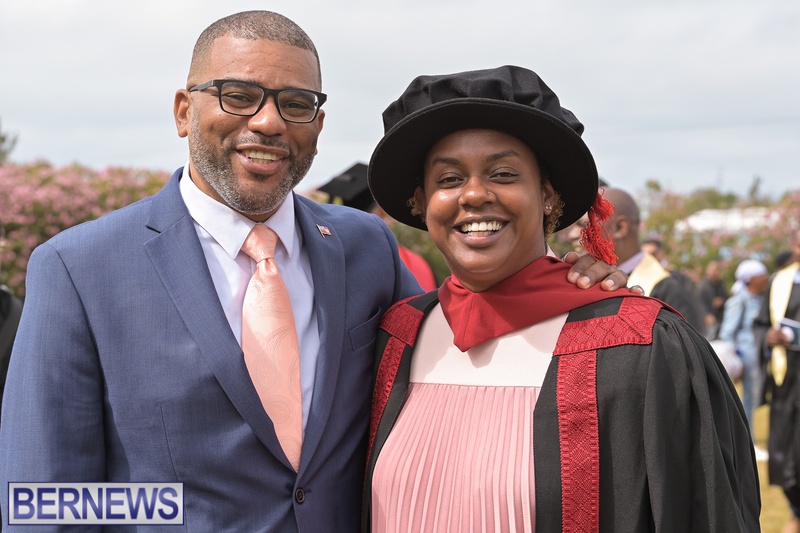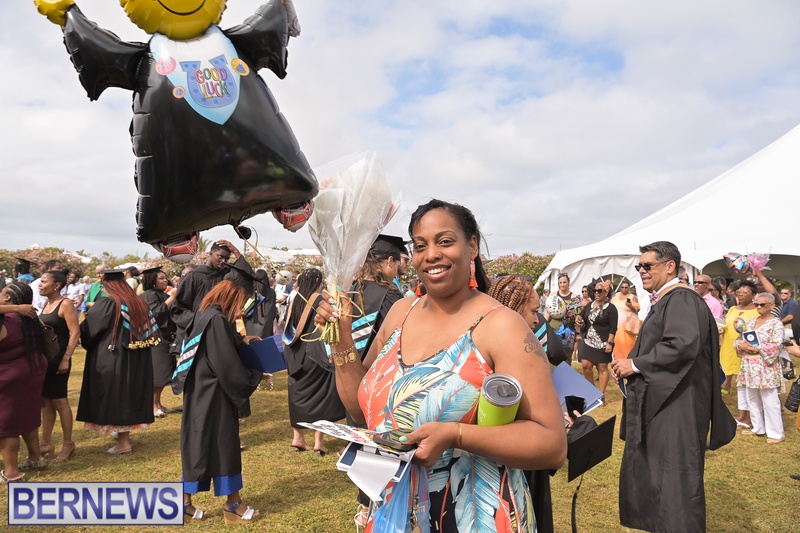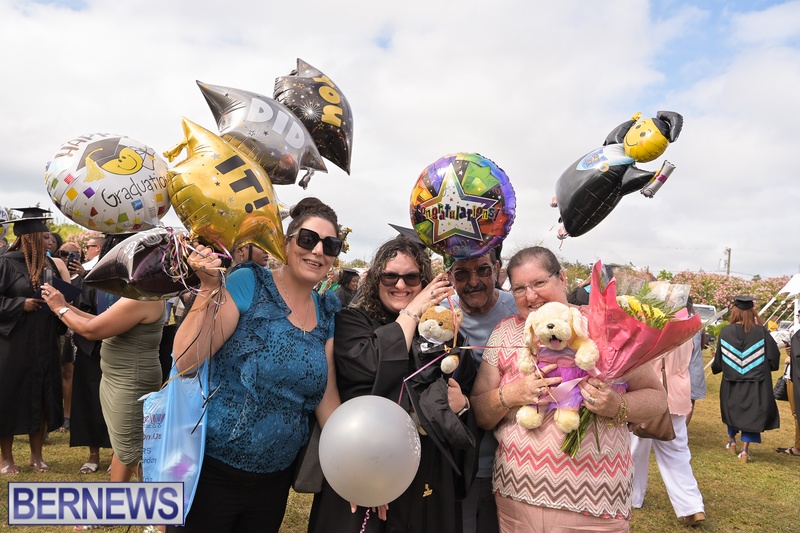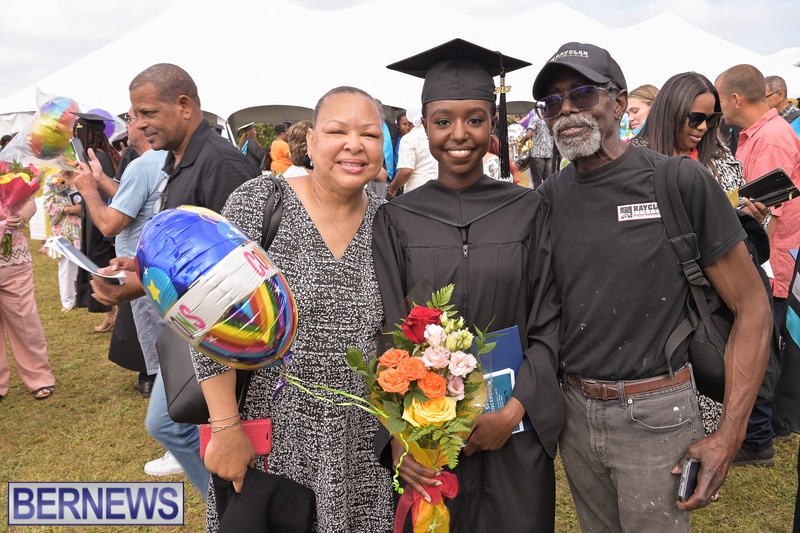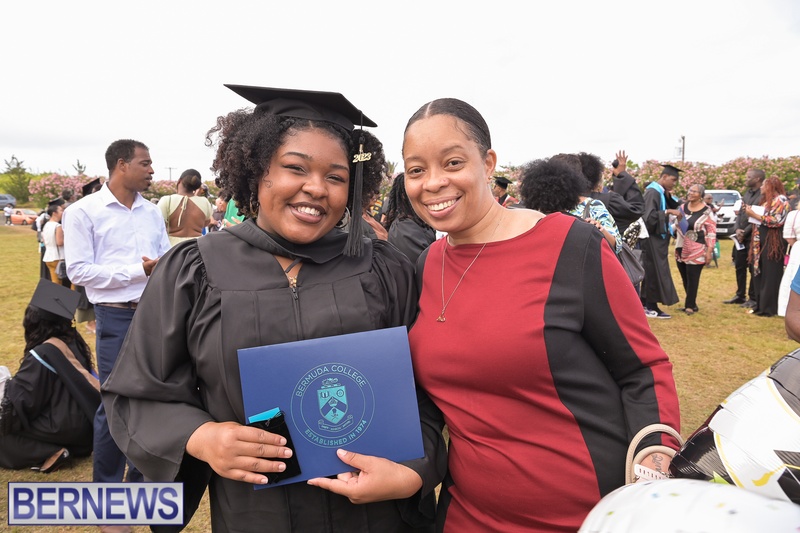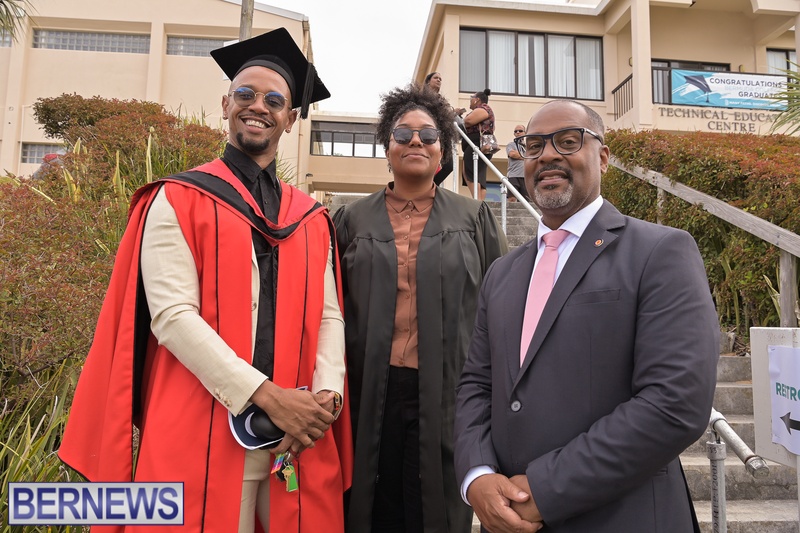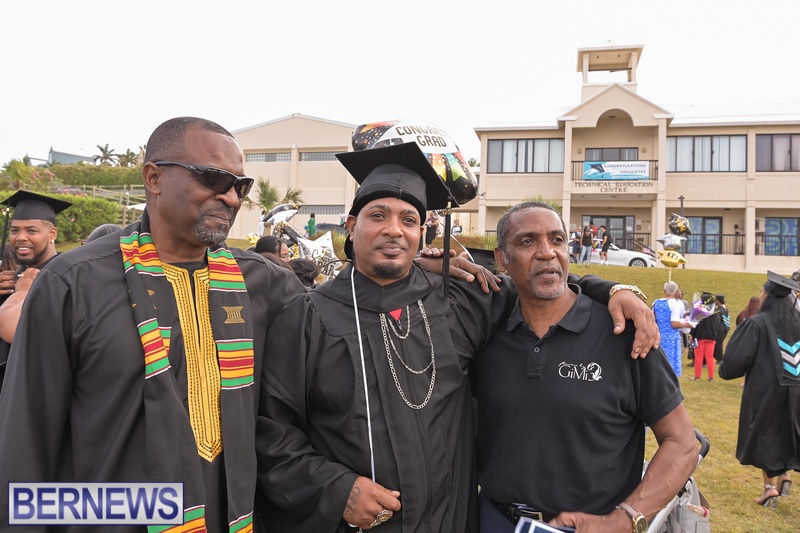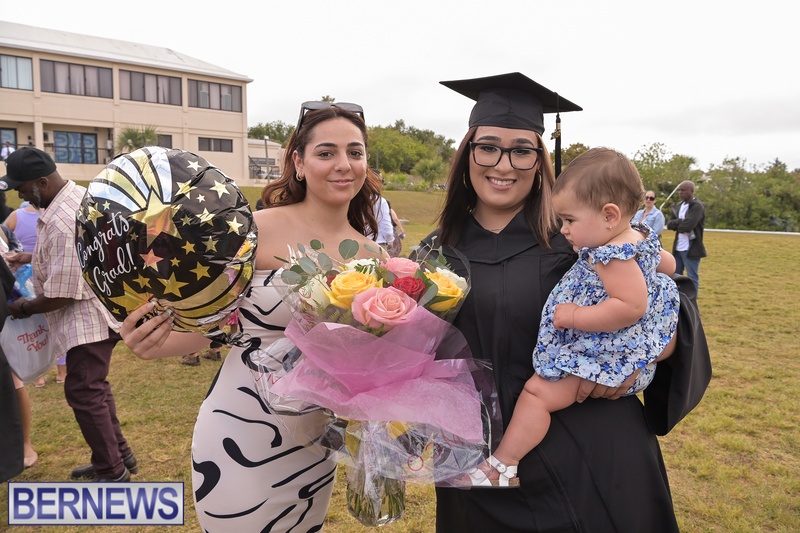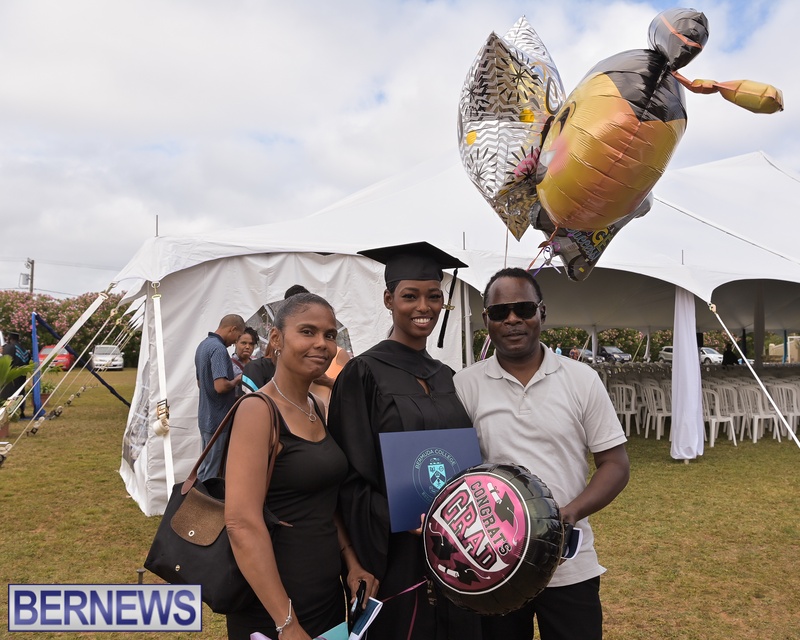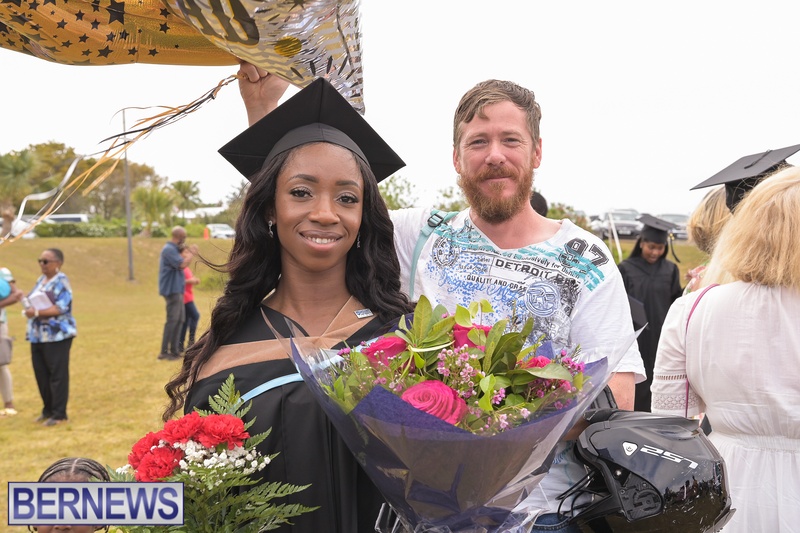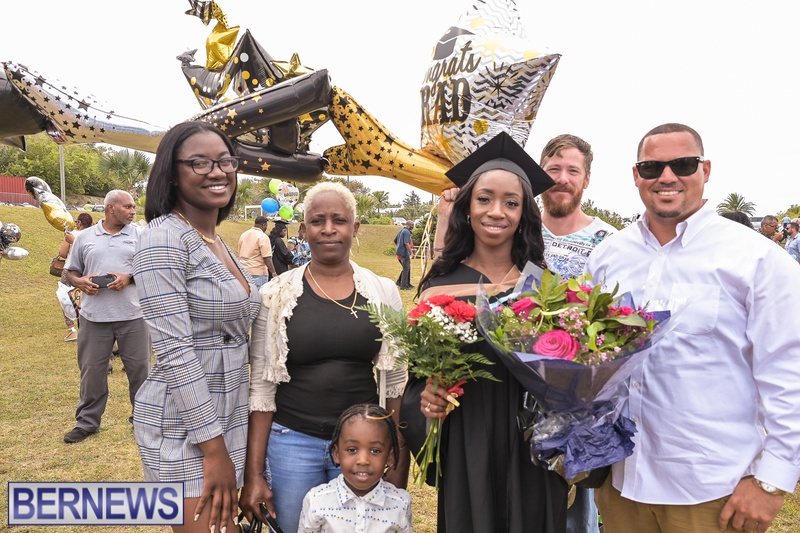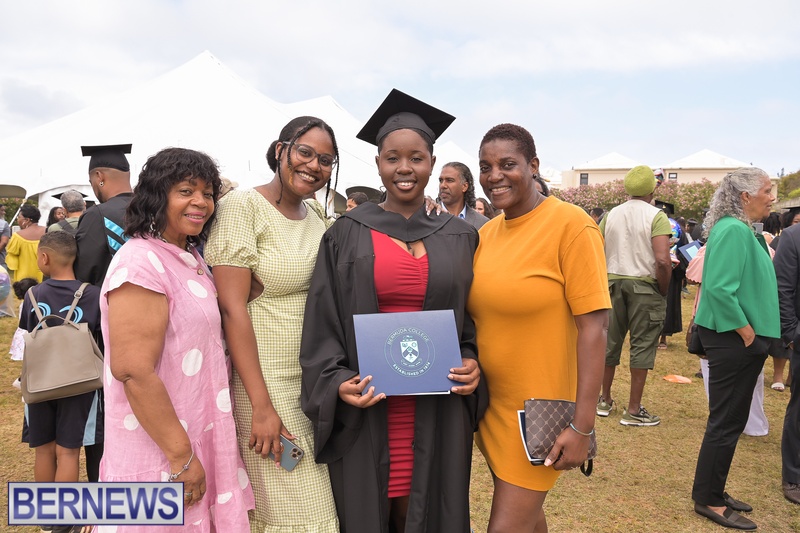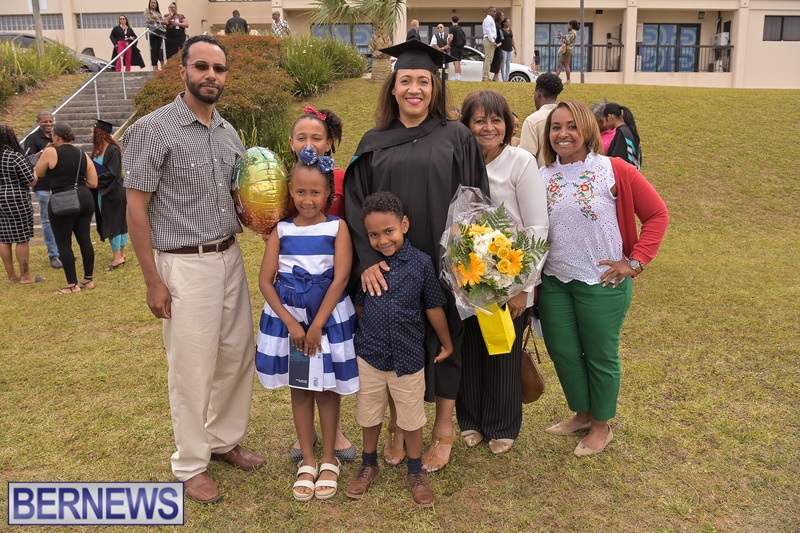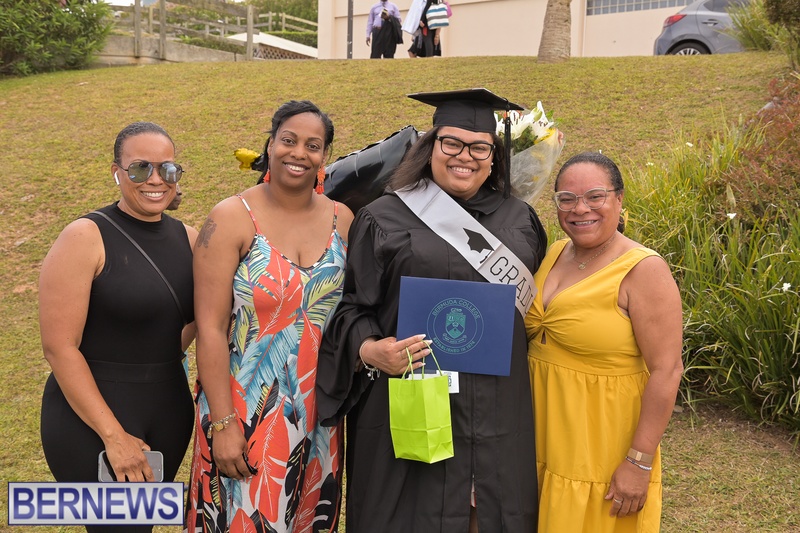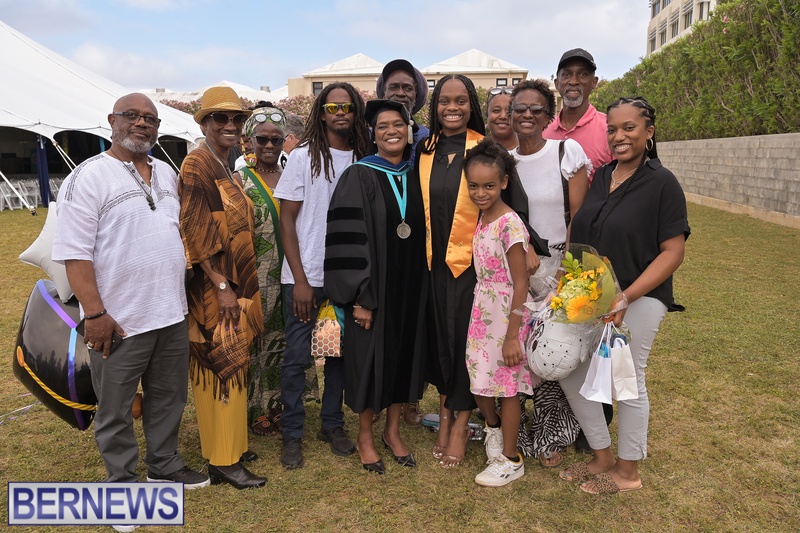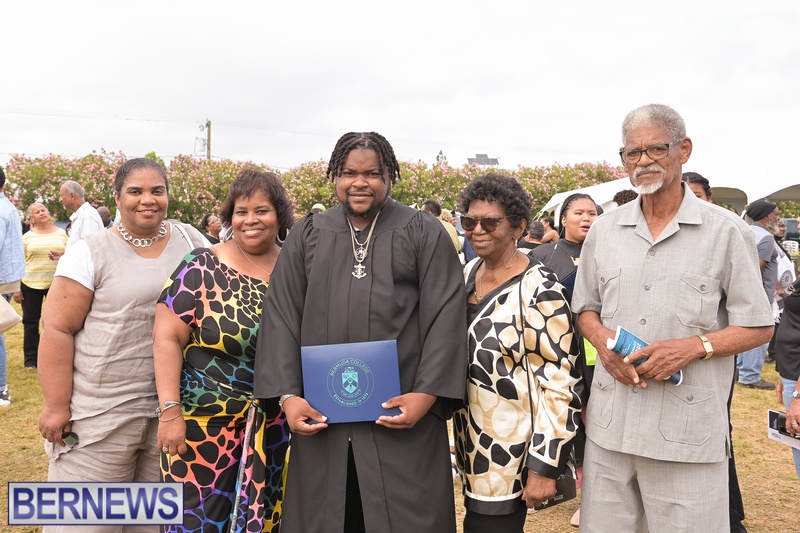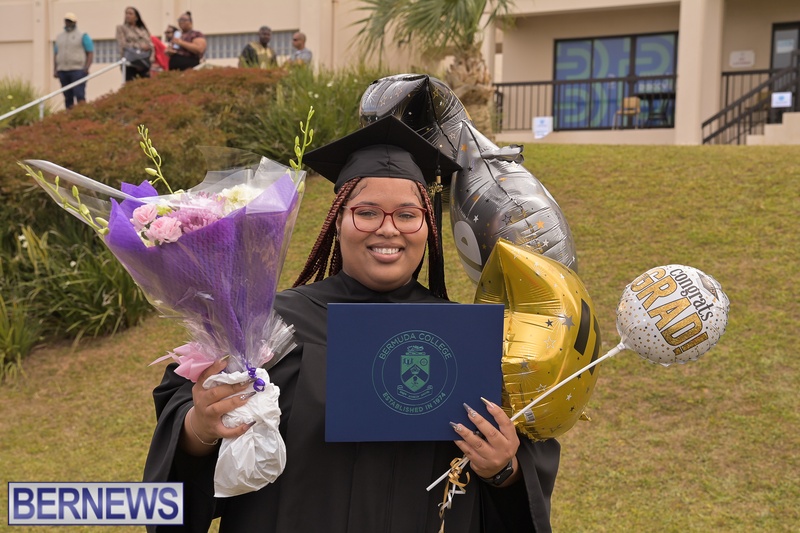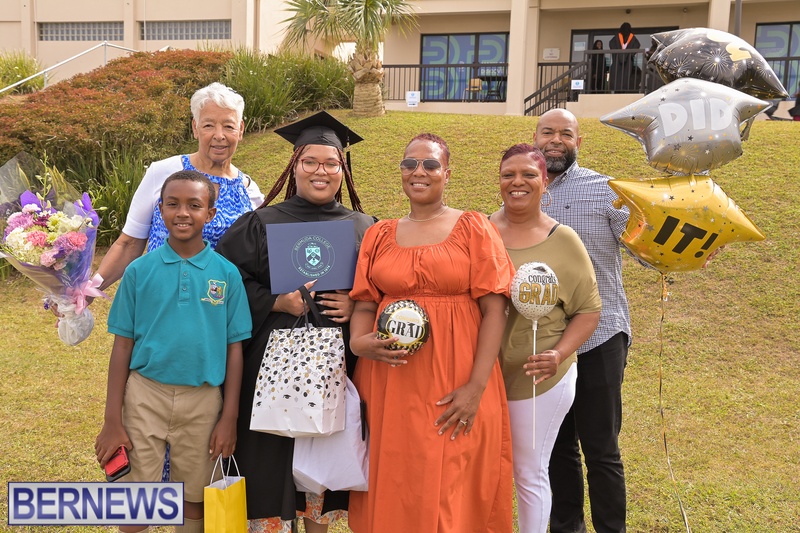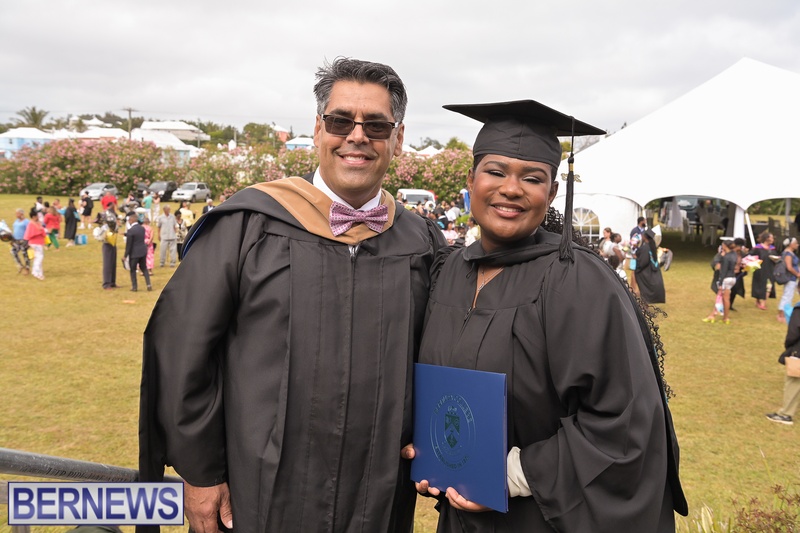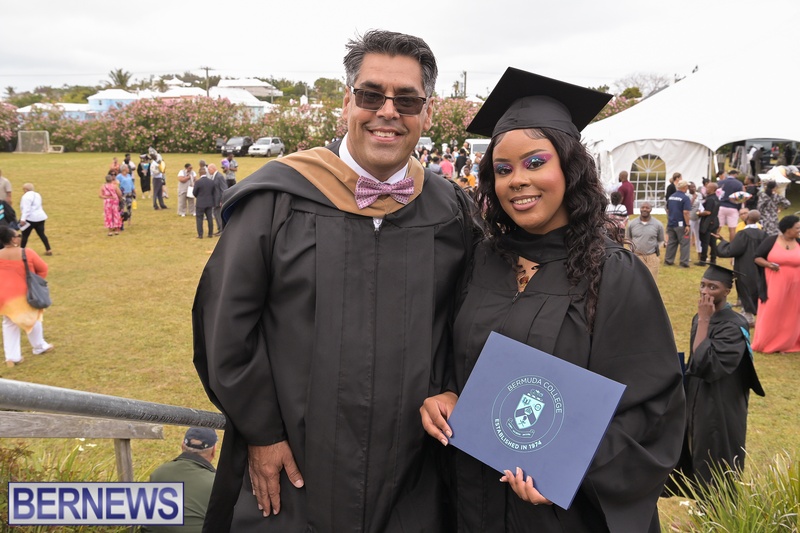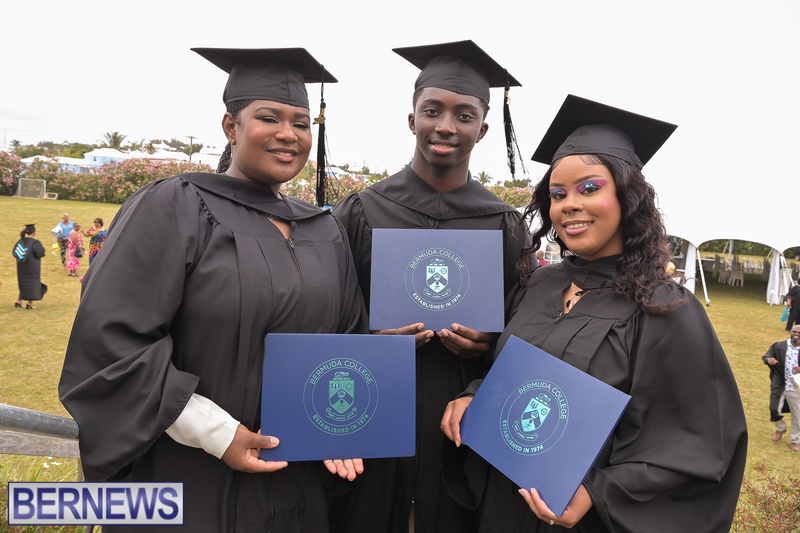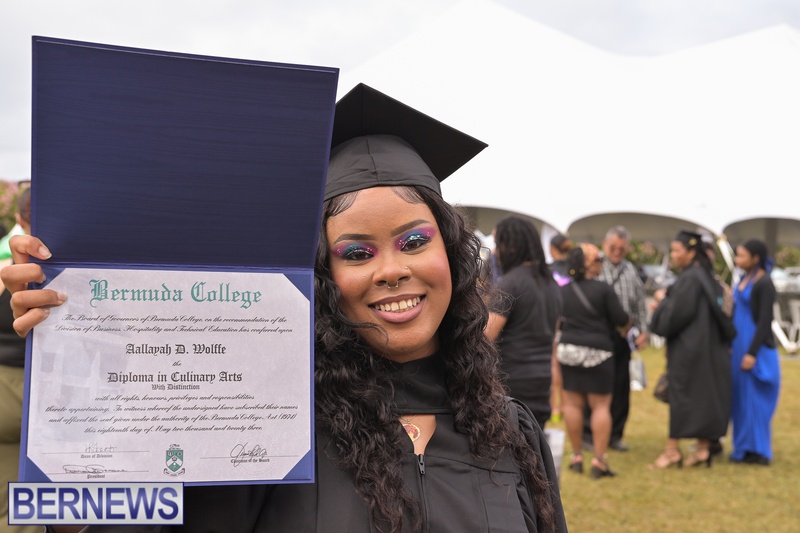 Read More About