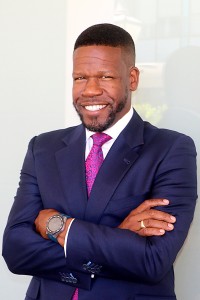 KPMG in Bermuda today announced changes to their leadership team.
Craig Bridgewater, Managing Director and Sector Lead for Banking and Asset Management, has announced that he will be leaving the firm on September 30, 2019 to pursue an opportunity in industry.
Mr Bridgewater has been with KPMG for 20 years, and was promoted to Managing Director in 2003. During his time with the firm, in addition to being a Sector Lead, Craig has championed our Graduate Program and served as Head of People.
"We are thrilled for Craig. While it is hard to see him leave, as he has been a fantastic colleague and an important member of our leadership team, he is taking up an exciting opportunity," said Mike Morrison, CEO. "On behalf of everyone at KPMG in Bermuda, I would like to thank Craig for his valued service and wish him well."
Mr Bridgewater commented "I have thoroughly enjoyed my career with KPMG, and it has been a pleasure to work with such a great team and to represent KPMG in Bermuda. My experience with the firm has certainly provided the platform for me to take this next step."
The company added, "As we wish Craig well in his future endeavours, we are pleased to announce that Gary Pickering joined the firm as Managing Director on May 1, 2019. Gary began his career as a CA with KPMG 30 years ago, and has worked in South Africa and the US, where he provided audit and advisory services to life and P&C insurance companies, investment managers, and investment funds.
"Over his career, Gary has been lead engagement partner on many multi-national clients, including one of KPMG's largest global life insurance audit clients and one of the leading asset managers in South Africa and the UK.
"Gary was KPMG's Head of Audit in South Africa from October 2017 to April 2019, and he was also a member and interim Chair of KPMG's Policy Board and Chairman of KPMG's Financial Statement Review Committee. Prior to that, he was the Managing Partner of the Cape Town office for nine years."
"We are excited to have Gary join the team," said Mr Morrison. "With his background, Gary will bring significant additional experience to our audit practice, as we continue to focus on audit quality and being a trusted advisor to our clients."
"I couldn't imagine a better move for the next chapter in my KPMG career," said Gary Pickering. "I am looking forward to continuing to build relationships with our employees and clients over the coming weeks and months, and settling in to life in Bermuda."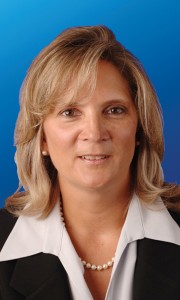 Catherine Sheridan-Moore has announced that she will be retiring from the firm on September 30, 2019, after a 35 year career in public practice – 17 of which have been as a Managing Director with KPMG in Bermuda.
"Catherine has been instrumental in the development of our tax practice, leading that business from 2002 to 2017," said Mr Morrison. "We thank her for her outstanding contribution to the firm."
"I have thoroughly enjoyed my career with KPMG. It has been wonderful to be a part of the firm's growth and success for nearly two decades," added Ms Sheridan-Moore.
She continued, "I am looking forward to working with boards in Bermuda and staying active in the community."
KPMG added, "Please join us once again in congratulating Himad Zafar and Adam Smith, both of whom were promoted to Managing Director in October 2018, in acknowledgement of their outstanding contributions to the success of the firm.
"Himad had been with KPMG for 13 years and, in addition to a portfolio of audit clients, leads our Department of Professional Practice [DPP], which is responsible for complex technical accounting issues and assisting our clients in addressing accounting change. Having a robust DPP function based in Bermuda gives us speed of movement in addressing complex global accounting questions at a local level.
"Adam has been with KPMG in Bermuda for over 10 years and is the leader of our Insurance Linked Securities [ILS] practice, responsible for spearheading Bermuda's and KPMG's continued growth in the ILS market and maintaining our standing as market leaders. Adam is passionate about the firm's people agenda and will also take on the Head of People role from Craig."
The Managing Director team at KPMG in Bermuda will be 15 strong as of September 30, 2019.
"Bermuda is a dynamic and exciting market and KPMG in Bermuda is committed to bringing the best resources available to our clients and community," said Mr Morrison. "With change comes opportunity to adapt to the developing needs of our market and be the clear choice for our clients. These leadership appointments are part of that mission."

Read More About