KPMG in Bermuda today announced the sale of its restructuring practice to Teneo, and also announced that James Berry will become KPMG in Bermuda's CEO effective immediately.
A spokesperson said, "KPMG in Bermuda today announced the sale of its restructuring practice to Teneo. As part of the transaction, Mike Morrison, CEO of KPMG in Bermuda, and Charles Thresh, Head of Advisory, will leave the firm to join Teneo, along with the restructuring team.
"James Berry becomes KPMG in Bermuda's CEO effective immediately. James has been with KPMG for over 20 years and in Bermuda for 17 years. As the Head of Audit for the last six years, he has been a key part of the firm's Executive Committee, and a member of the broader leadership team since becoming a Managing Director in 2011.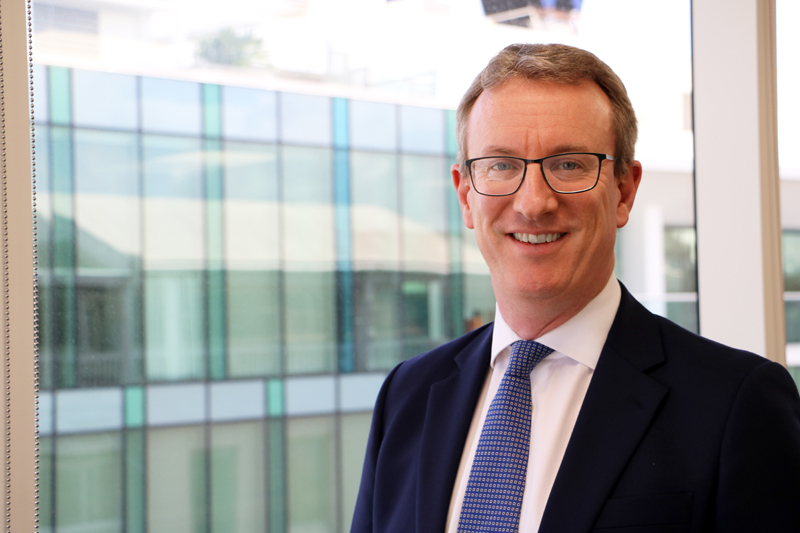 "The restructuring marketplace is evolving globally with a number of transactions occurring in the past year where teams from the Big 4 have joined independent advisory firms. Our transaction with Teneo recognises the changing market dynamic and is a fantastic outcome for KPMG, Teneo, our restructuring team and their clients", said James Berry.
"It is an exciting time for KPMG in Bermuda as we address new challenges and opportunities and I am looking forward to taking the helm and guiding the firm as we deepen our investments in key priorities, including climate risk and the broader ESG agenda. I thank Mike and Charlie for their many years of service to KPMG in Bermuda. Together, they have been responsible for growing our Advisory practice to be the largest on island and key to the leadership team, most recently as we guided the firm through the pandemic crisis."
The company added, "Other leadership changes include Gary Pickering as the new Head of Audit and Mark Allitt as the new Head of Advisory.
"Gary Pickering has been with KPMG for over 30 years and joined KPMG in Bermuda in 2019. Prior to that Gary worked in South Africa and the US, providing audit and assurance services to the insurance and asset management sectors. In 2017, Gary was appointed Head of Audit in South Africa and interim Chairman of KPMG's Policy Board.
"In his role as Head of Audit, Gary will lead the firm's focus on audit quality, overseeing a team of almost 100 professionals to deliver high quality audits within a strong system of quality control.
"Mark Allitt joined the Advisory Practice of KPMG in Bermuda in 2009. He has been a key member of the Advisory leadership team and, more recently, the Sector Lead for our Insurance Practice for the past three years. Mark has been responsible for leading the growth of our Insurance advisory practice especially during the Class of 2020/21.
"In his role as Head of Advisory in Bermuda, Mark will lead a team of professionals across deal advisory, risk consulting, internal audit, actuarial and management consulting. Mark will also co-lead the development of our KPMG IMPACT ESG practice in conjunction with James Berry."
"Gary and Mark are experienced leaders with deep knowledge of the market and our business," said James Berry. "Their appointments, along with Will McCallum continuing as Head of Tax, mean the firm has incredibly strong leadership across all our service lines, supported by tremendous talent across the firm, as we continue to deliver exceptional quality to our clients."
The company noted that the "transaction is specific to KPMG in Bermuda and does not affect the KPMG Insolvency and Restructuring businesses in other KPMG jurisdictions."
Read More About