KPMG in Bermuda welcomed Global Insurance Leader, Laura Hay, to the island in May.
"Laura was the keynote speaker at our firm's Tackling Insurtech – a technology and technique session designed for the insurance industry. It was the first in a series of events which will take place this year and will focus on technical solutions, data and analytics, and transformation across sectors," the company said.
"She was joined by Traci Gusher, a Principal in KPMG's Centre of Excellence for Data & Analytics, Lighthouse, as well as members of the KPMG in Bermuda Team who spoke with our clients and colleagues on the current state of play, and the opportunities and challenges ahead.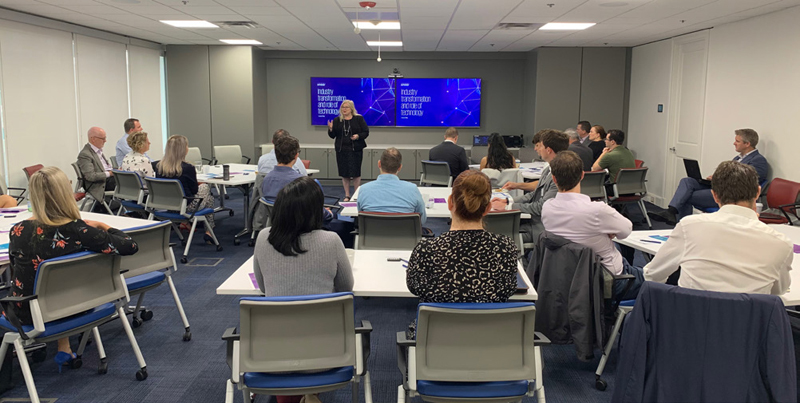 "The insurance industry, like all industries, is undergoing a significant transformation," said Laura Hay, Global Insurance Leader, KPMG International.
"On the disruption curve, insurers are at the beginning and many organisations are reimagining their business strategy – a strategic rethink, if you will."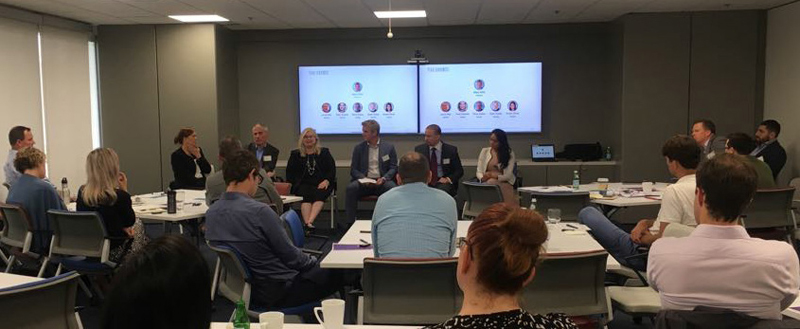 "Rethinking where to play, how to win, the connected ecosystem, and their investment, acquisition and partnership strategies. When it comes to applying a new way of thinking, the alignment of strategy, innovation and M&A strategies are both central and critical to the success of the strategic rethink process for organisations around the world."

"We appreciated the opportunity to connect Laura with our clients and colleagues to have a conversation about the macro trends she is seeing, as she travels the world speaking with CEOs and senior leadership teams and what it all means for Bermuda," said Mike Morrison, CEO, and Sector Lead, Insurance, KPMG in Bermuda.
"In particular, a key takeaway was around the innovative use of technology in insurance and its impact – from cost, error and fraud reduction to greater transparency, greater uses of data and security improvements."
Throughout the technology and technique session, we polled the participants from the insurance industry and we captured their responses. View the infographic.
Laura participated in a number of events while in Bermuda, including hosting a women's workshop on confidence and risk taking. See the photo montage.
Mind the Gap is a series depicting the leadership journeys of women in financial services. Watch the segments.
The Tackling Insurtech Poll Results follow below [PDF here]:

Read More About
Category: All, Business, technology