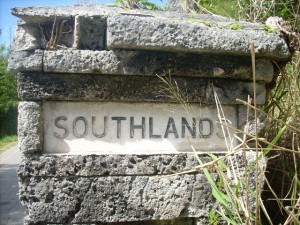 Attorney-General Kathy Lynn Simmons and Minister for Public Works Lt/Col David Burch announced a "collaboration between the Mirrors Programme and the Department of Parks to produce community clean-up at the Southlands property in Warwick."
"The purpose of the event will be to clear natural debris, trash and abandoned furniture from the park, as well as pass on knowledge about the history of the home and the endemic and invasive plants and trees," the announcement said.
"The five planned clean-up days are a follow up to the successful Community Service project held on April 6th by Mirrors Cohort 14 participants. Mirrors is looking to engage adults and young people to support these efforts over the next few months.
The Attorney-General said, "We are delighted to see the collaboration between two government departments to harness the power of knowledge and expertise in one part of the community and pass it to a younger generation to ensure the preservation of our natural assets for every Bermudian and visitor."
Minister Burch said, "I am pleased to see two departments and members of the community coming together to ensure the preservation of our ecological heritage and the further education of young Bermudians in how to sustain our open spaces and parks."
Members of the public can call the Mirrors office on 294-9291 or email mirrors@gov.bm to sign up for the following Southlands clean up dates on June 29th, July 20th, August 17th, September 21st and November 2nd 2019. The time will be from 9 am to 2 pm. If your company would like to provide a day of giving contact Margot Shane at mfshane@gov.bm.
Read More About
Category: All, Environment