Making sense of healthcare reform – that's the thrust of a special, one-hour episode of Bermuda Broadcasting Company's business TV show, The Breakdown.
It first aired on May 30 but the BBC said they were encouraged by positive public feedback so will re-broadcast the show tonight, Thursday, June 13, at 8pm.
Show host Toni Waterman explains that "while reform is ultimately meant to rein in or reduce costs, as Phase I kicks in, premiums continue to rise."
Host Toni Waterman with guest Dr Ricky Brathwaite of Bermuda Health Council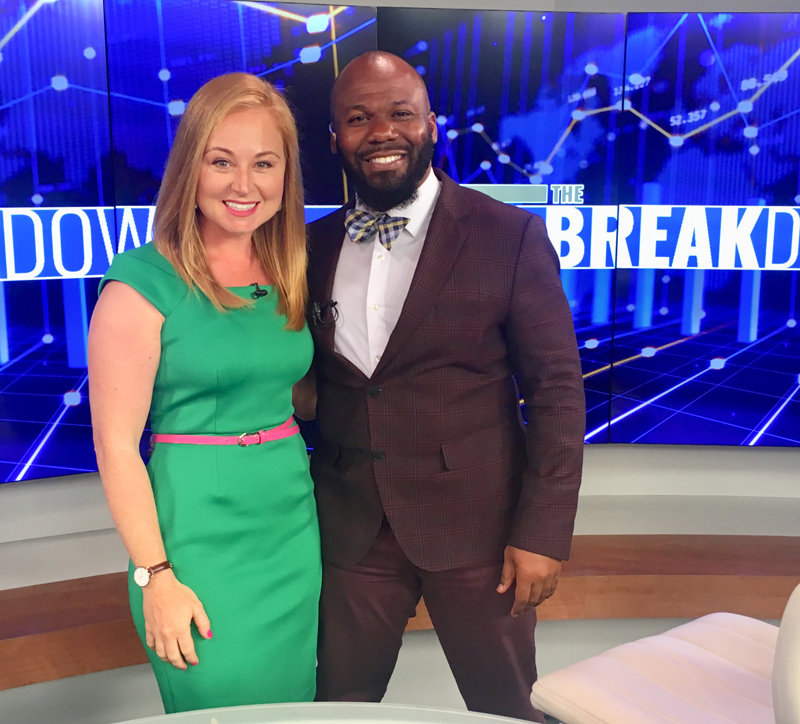 Health Minister Kim Wilson was interviewed for the show, and during it she explained,"Private plans have the ability to reject the sick. They have the ability to say you're too old. Whereas the government plans take everyone."
Minister Wilson says Government is close to deciding on whether Bermuda's health system should be unified [single payer] or dual.
Ultimately, she says Government wants to provide a basic insurance package that provides "for all of your needs, at an affordable price, that's universally available and allows for better health outcomes and at a reduced cost".
Brief extract of Minister Kim Wilson on the BBC's Breakdown Show
Meanwhile, health insurance providers have received a lot of flak for expensive premiums, but Colonial CEO Naz Farrow says confusion exists over how her firm makes money. She says they do not take profit or administration costs from the Standard Health Benefit.
She also warns that health costs may struggle to come down because new technology is saving more peoples' lives which helps them live longer, but at a cost.
Brief extract of Colonial CEO Naz Farrow on the BBC's Breakdown Show
Others argue that allowing private doctors to set their own fees drives costs up and that pricing needs to be regulated.
The Breakdown's on-set guest Dr. Ricky Brathwaite, Acting CEO at Bermuda Health Council, says they are working on releasing a 'fair pricing' recommendation for doctors' services. But he also thinks more needs to be done to help doctors reduce overhead costs, by centralizing procurement of supplies, or by helping with taxation so costs aren't passed along to patients.
Financial columnist Martha Myron tells the show that higher healthcare premiums ripple out into the overall economy because consumers have less disposable incomes and businesses may just start cutting back on coverage or switch to cheaper plans – or make employees pick up more of the costs.
The Breakdown's special episode on healthcare costs will be re-broadcast on ZBM TV9 at 8pm this evening, Thursday, June 13.

Read More About
Category: All