Earlier today [June 19], the Bermuda national football team had a walk through of Toyota Stadium in Frisco, Texas, with the visit allowing the players to familiarize themselves with the 20,500 seat stadium where they will match up against Costa Rica on Thursday night.
File photo of the stadium: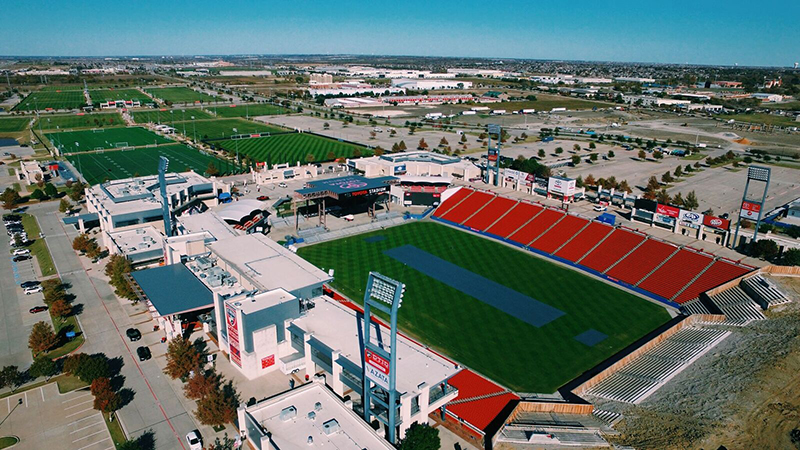 According to Toyota Stadium's website, "Opened on August 6, 2005, Toyota Stadium and Toyota Soccer Center is a 145-acre multipurpose sports and entertainment facility located at the intersection of Main Street and Dallas North Tollway in Frisco, Texas.
"It is the home stadium for FC Dallas and hosts the FCS title game, the DXL Frisco Bowl as well a variety of concerts, tournaments and other events.
"The National Soccer Hall of Fame opened in Toyota Stadium's south end in 2018 as part of a more than $55 million renovation to the facility which includes new locker rooms and two new club spaces.
"The combination of a world-class stadium and a sports park make Toyota Stadium one of the best and most unique soccer facilities in the world. Included in the facility is the 20,500 state-of-the-art pro soccer stadium and 17 tournament-sized fields."
Bermuda's team at the stadium today: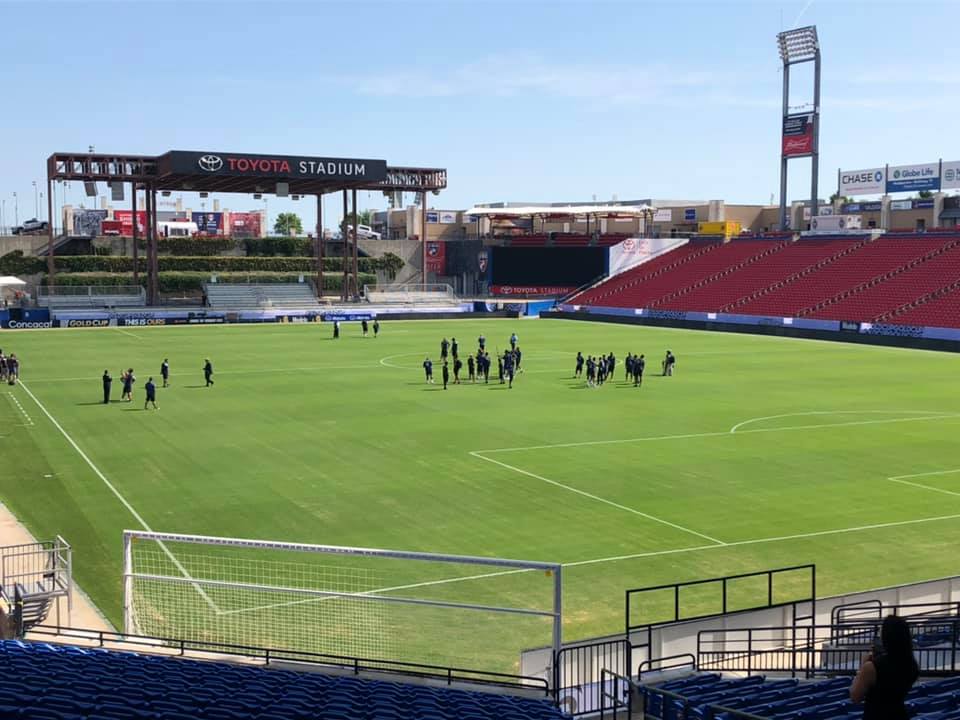 Bermuda's team includes Nahki Wells, Dante Leverock, Jonte Smith, Reggie Lambe, Dale Eve, Oliver Jalen Harvey, Calon Minors, Roger Lee, Kacy Milan Butterfield, Jaylon Bather, Lejaun Simmons, Donte Brangman, Chikosi Basden, Zeiko Lewis, Willie Clemons, Jahquil Hill, Osagi Bascome, Cecoy Robinson, Justin Donawa, Wendell Tre Ming, Liam Evans, Marco Warren, and Quinaceo Hunt.
The Gombey Warriors have already played Haiti, and will take on Costa Rica at 10.30pm Bermuda time on June 20th at this stadium in Texas, and following that, Bermuda will match up against Nicaragua on June 24th in New Jersey, where a number of Bermudian are expected to be in attendance.
In an effort to provide comprehensive coverage of Bermuda's debut in this highly prestigious regional competition, Bernews has a dedicated reporter traveling with the team in order to bring all the latest action and insights, with the special coverage thanks to the support of Butterfield & Vallis, One Communications, and Security Associates.
If you want additional coverage, please feel free to join Bernews new Sports Facebook group, where our traveling reporter is providing daily updates and some 'behind the scenes' coverage.

Read More About