After months of research, development and completing an initial beta testing phase, www.wecount.bm said they have "officially launched the first authenticated polling website designed for Bermuda."
"Standard polling in Bermuda, whether online, over the phone or in person can be selective, unauthenticated, inaccurate and unreliable. More importantly these traditional polling methods don't reach the broader extent of Bermudians; PRC holders, expatriates, residents of Bermuda such as spouses of Bermudians, parents of Bermudian children, non-citizen residents of Bermuda and visitors," the company said.

"New members need their association to Bermuda authenticated by an existing WEcount user and/or by using the Parliamentary Registry's registered Bermudian voter list.
"Following successful authentication, members can join a secure online community where they can learn about various topics that concern them, contribute to discussions and provide alternative viewpoints. They can then anonymously vote on polls and view the real time results broken down into their respective demographics.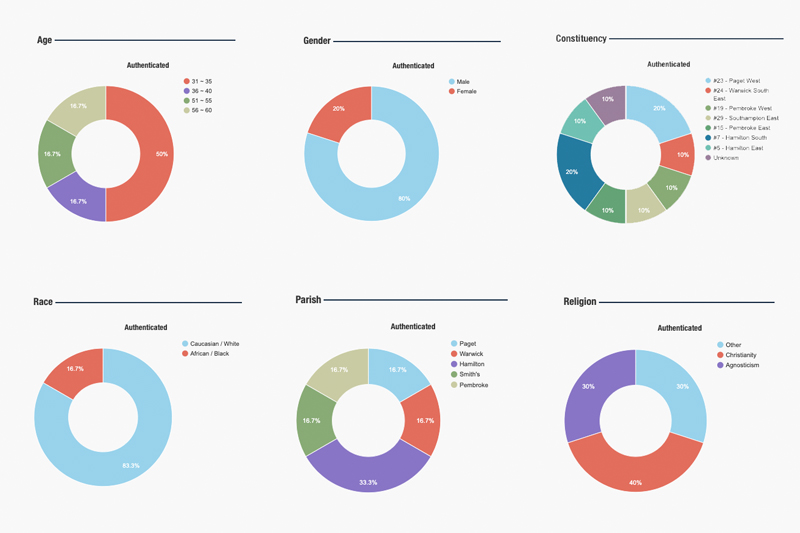 Co-founder Juan Curtis stated "An initial goal is to grow the website user-base and become a trusted information resource for community stakeholders. By being able to provide authenticated data on what the people of Bermuda want and need, WEcount.bm aims to empower the decision making processes of Government, private business and the non-profit sector to encourage consultative and collective change in our country".
The company added, "Take action today, by signing up and authenticating your association to Bermuda. Once confirmed, Learn, Vote & Empower yourself with data from WEcount.bm. For more information, please visit www.WEcount.bm."
Read More About
Category: All, News, technology