Mailboxes have purchased Corporate Forwarding Services, a company based in New Jersey whose services they have been using for the past 20 years to sort and forward packages to Mailboxes Bermuda.
Kenny Thomson, President of Mailboxes, is in New Jersey today, finalising the purchase from Jack and Karen Gannon, the previous owners.
Kenny Thomson, Karen Gannon, Jack Gannon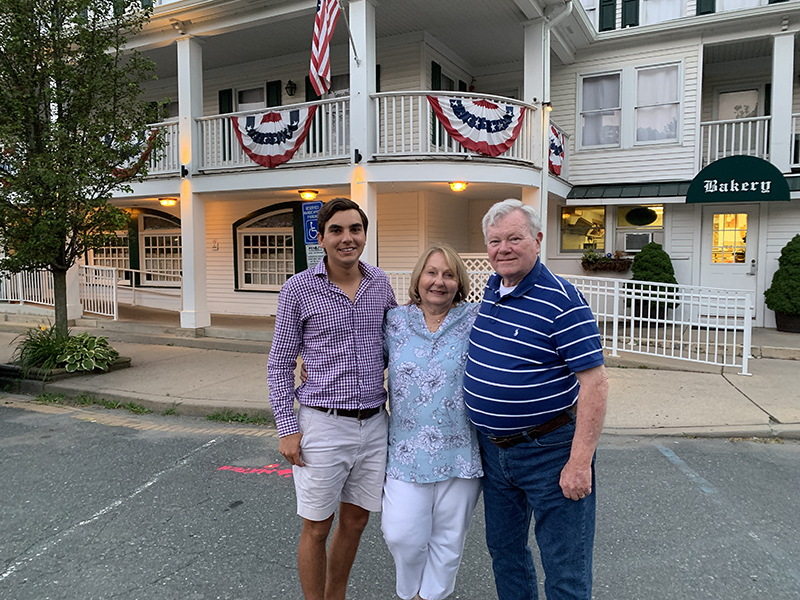 The purchase is part of Mailboxes' longer-term growth strategy, with Kenny Thomson saying: "In today's technological age, we need to stay ahead of the evolving global shipping curve, making the process for shopping and shipping easier, more efficient and more cost effective.
"Mailboxes is looking to consolidate more of its operations and services to ultimately make it a seamless procedure that will, in turn, deliver a better customer experience."
"One of the driving forces behind our decision to purchase Corporate Forwarding Services was the creation of a new customer portal on our website, called Access Mailboxes, which is currently being tested and should go live by the end of this summer
"The portal will enable customers to upload their order invoices in one easy operation and then track and control the timing of their shipments from start to finish. In order for us to manage the entire logistics process and to increase the options for package consolidations, we needed to control the New Jersey operation directly."
Mailboxes has seen a few changes lately, with Kenny Thomson taking over the helm from his father, Stephen Thomson, who recently retired from the business.
His aim is to engage with people through social media and encourage them to live the lifestyle they want by sourcing whatever they need online. He said he "finds that it's a great way to remind shoppers of certain milestones coming up, such as Cup Match or Christmas, so that they can plan ahead rather than at the last minute."
Noting that he "shops locally as much as he can," he "acknowledges that, often, certain items can't be found in Bermuda or there are better deals to be found by importing them directly, so he is looking at ways to make shopping online worthwhile."
Recently, Mailboxes announced to their customer base that the per-pound rate over 30 lbs would be decreased to $2.95 [almost a 50% decrease from previous] and, effective June 1, smaller packages being shipped to Bermuda would be exempt from any dimensional weight charges.
Read More About