At a ceremony held Friday, July 19th, Commissioner of Police Stephen Corbishley officially renamed the Community Meeting & Media Room on the ground floor of Hamilton Police Station in memory of the late Commissioner of Police [Retired] Frederick C. B. 'Penny' Bean.
A police spokesperson said, "Commissioner Bean's wife Mrs. Romaine Bean and members of his family as well as three former managers of the Community/Public & Media Relations office [retired Chief Inspector Roger Sherratt, Ms. Evelyn James Barnett and Mr. Dwayne Caines] attended Friday's ceremony.
"Senior police officers and staff in attendance included Assistant Commissioner of Police Antoine Daniels, Superintendent Na'imah Astwood, Chief Inspector Tracy Adams & Human Resources Manager Mr. Michael Trott.
"On February 21st 1981, Mr. Bean made history when he became the first Bermudian born officer to rise from the rank of Constable to Commissioner.
"It should be noted that he started with the then Bermuda Police Force in June 1956 at 19 years of age.
"During his time, he oversaw many advances such as police communications and computerisation and as Commissioner, implemented the first police Community Relations office – which was later renamed the Public & Media Relations office and is now known as the Corporate Communications office.
"He was also a believer in the Parish Constable concept of policing.
"The Commissioner Frederick C. B. 'Penny' Bean Community Meeting & Media Room is located inside the Hamilton Police Station's main entrance at 52 Victoria Street, City of Hamilton – to the right of the front counter."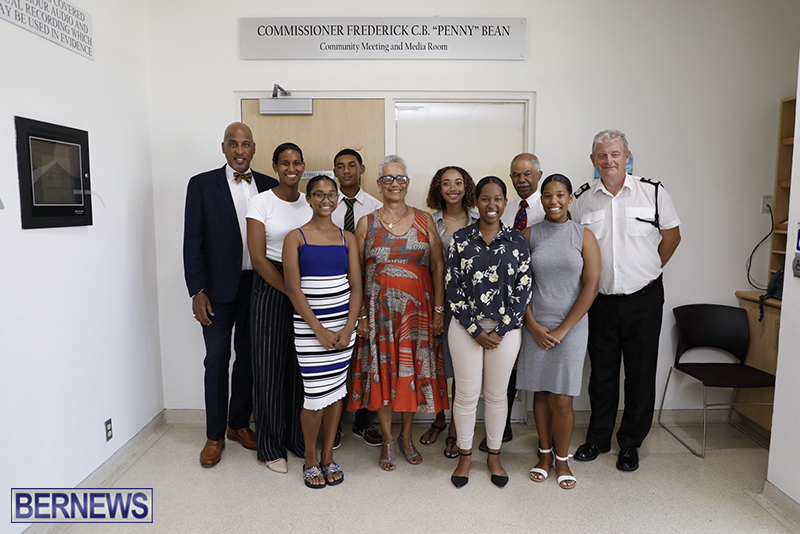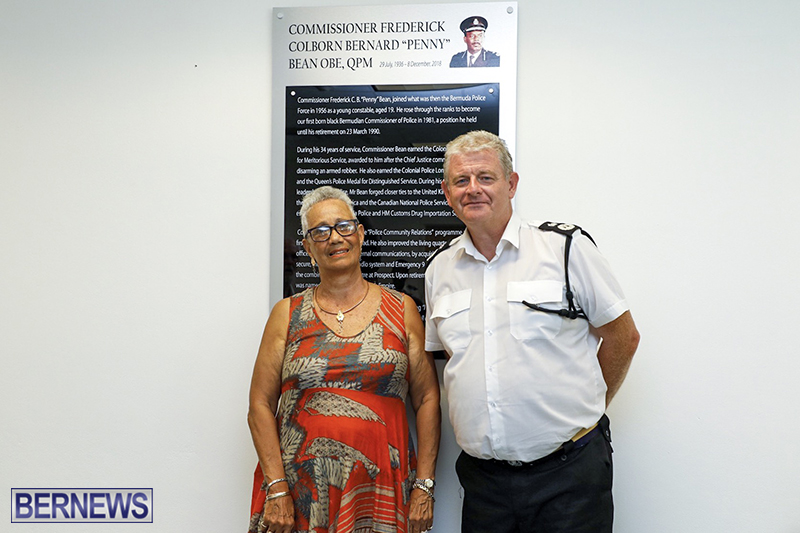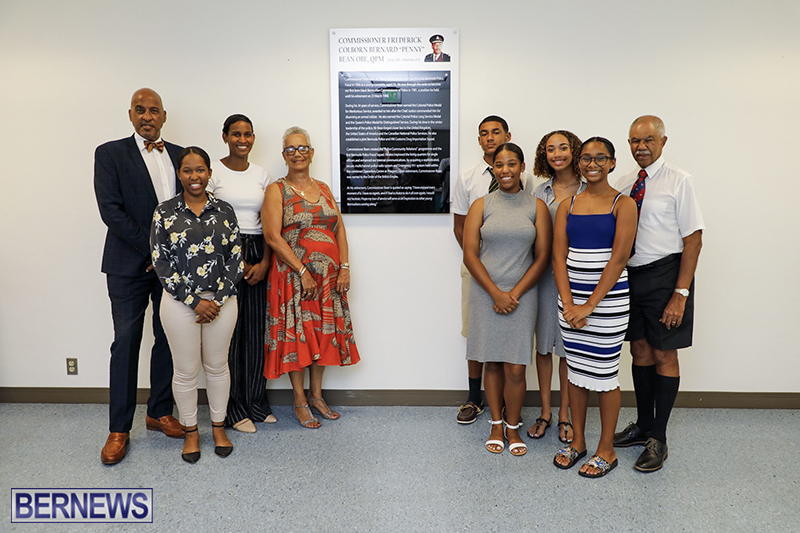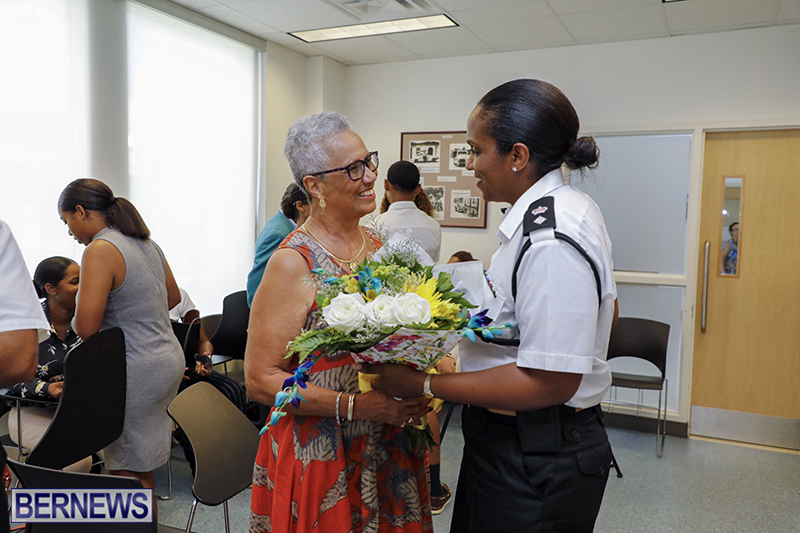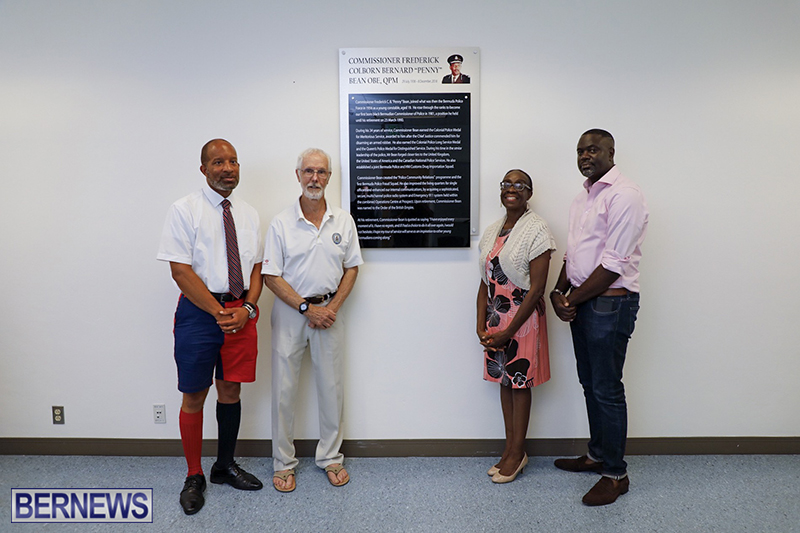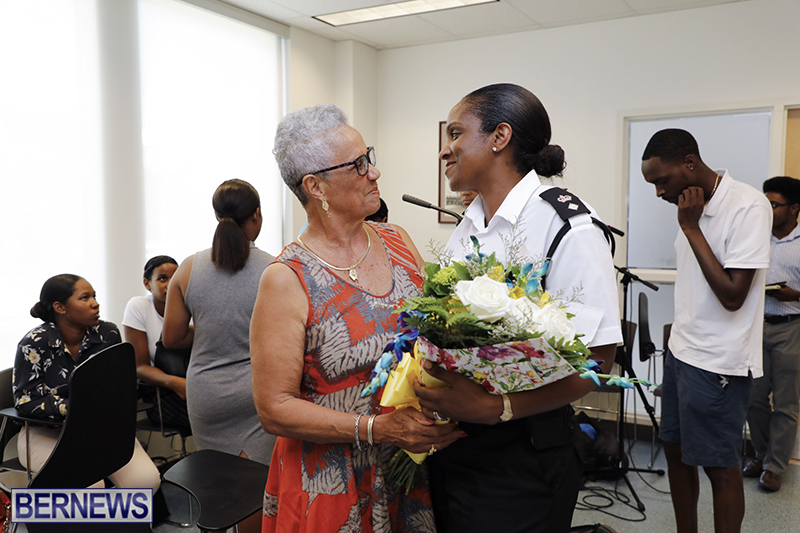 Read More About