"Pele and Eusebio couldn't have done it by themselves; there were the other black pioneers, some of whom predated Pele, who played major roles in making the NASL a great league. Among them were Bermudian Randy Horton, who played for the New York Cosmos and led the team to its first NASL title."
This is an extract from the recently published book Black Pioneers of the North American Soccer League [1968-84], which reports on the career of footballers including Bermudian Randy Horton. The book features him on the cover, with the book also mentioning his fellow Bermudian football legend Clyde Best.
Authored by Patrick Horne, the book's description says, "They are the Forgotten Figures! They came from Africa, the Caribbean, the Americas, and the United Kingdom and showed America how to play soccer. They exhibited highly technical skills of the game, taught the youths in communities across the USA and Canada, and were their role models.
"They crusaded the game's uniqueness and its beauty. They were the black pioneers of the [original] North American Soccer League [1968-'84]. Among them were the first MVPs of the league and the very first NASL Rookie of the Year; they were among the leading scorers and led their teams to NASL titles.
"In the process, they played a significant role in making the NASL a world-respected league, which led to the 1994 World Cup in the USA and now the successful MLS.
"Their efforts made soccer an American sport, and among them were Alberto, Archibald, Auguste, Best, Cannon, Charles, Coker, Cole, Cubillas, Cummings, David, De Leon, Eusebio, Evans, Fowles, Gamaldo, Grell, Horne, Horton, Ingram, Kapengwe, Knight, Lamptey, Largie, Lewis, Lichaba, Lindsay, Mathieu, Mfum, Mokgojoa, Motaung, Mwila, Ntsoelengoe, Odoi, Pearce, Phillips, Sanon, Scott, Sono, St. Lot, St. Vil, St. Vil, Steadman, Valentine, Welch, Welch, Whalen, and Pele. It all started with them; now they will be forgotten no more. This book is their tribute!"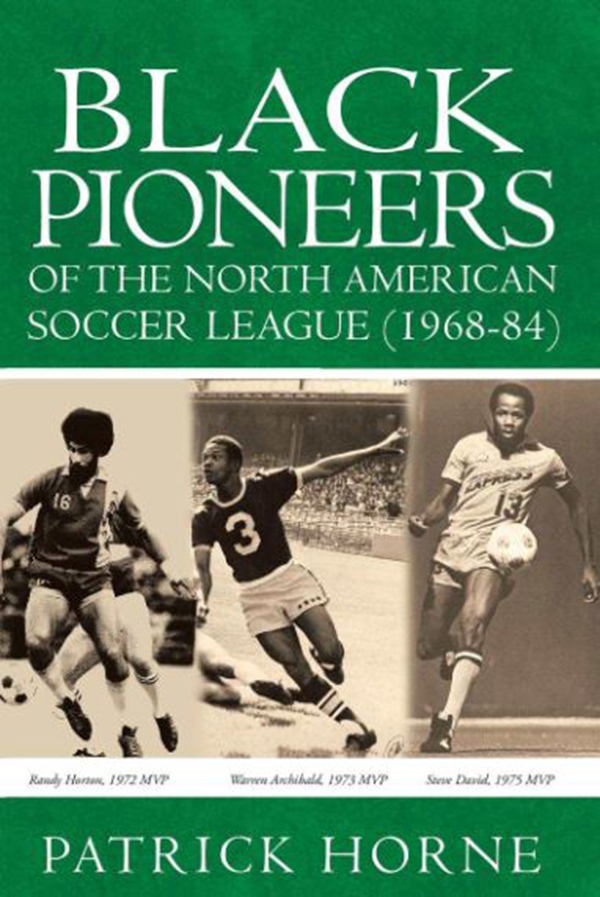 Read More About