ESPN W — the division of leading international sports media ESPN that focuses on top female athletes — has featured Flora Duffy, with the Bermudian triathlete shown prominently on the publication's homepage under a title of "Bermuda's Next Great Hope."
Screenshot from their website homepage: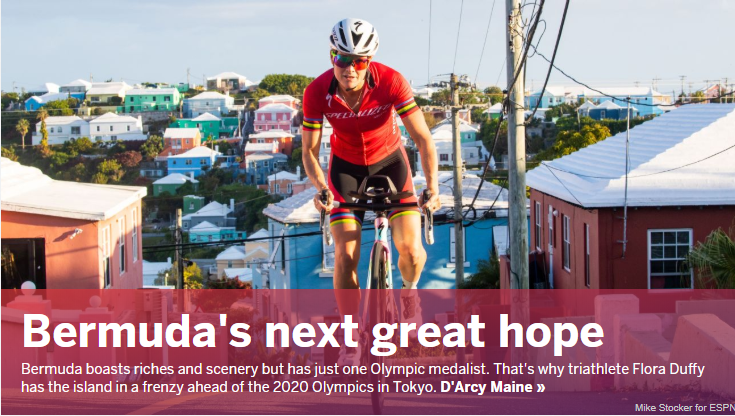 ESPN reported,"Duffy has been Bermuda's greatest hope on the world's biggest athletic stage since she made her Olympic debut in 2008. The 31-year-old has won multiple world triathlon championships and is a former world No. 1.
"Now the clock is ticking toward what she says will be her final Olympics next summer in Tokyo," ESPN reported. "Duffy plans to make her long-awaited return to competition this week at the Olympic test event in Tokyo. The weight of Bermuda's hopes will follow."
The article is quite comprehensive, and you can read it here on the ESPN W website.
Screenshot from the feature article on Ms Duffy: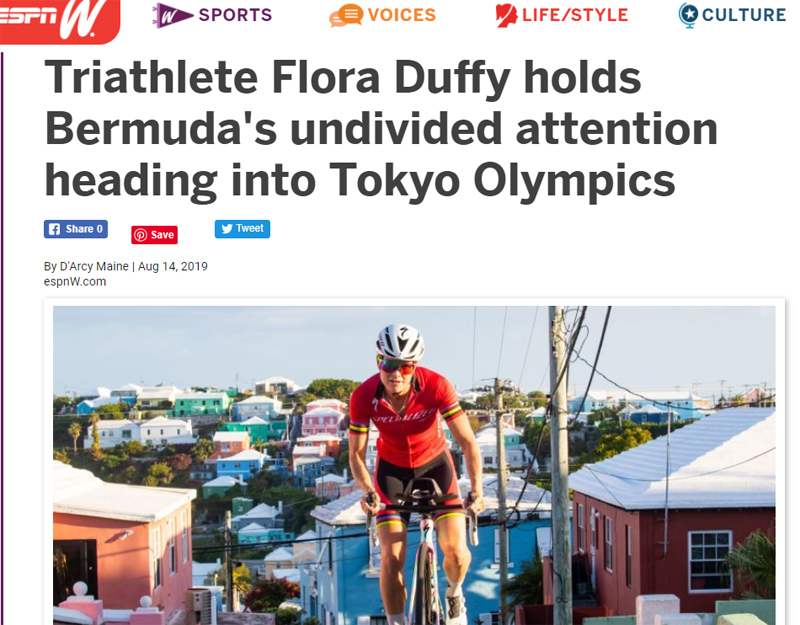 Read More About