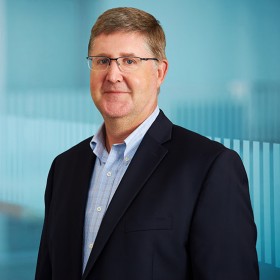 Estera has appointed Damian Resnik as Client and Operations Director in its Bermuda office.
A spokesperson said, "Estera, a leading global provider of funds, corporate and trust services, has appointed Damian Resnik as Client and Operations Director in its Bermuda office.
"In this key leadership role, Damian will serve as a Director for a portfolio of clients and assume responsibility for the management of service delivery, operational activities and organisational strategies.
"Estera is one of the largest providers of corporate fiduciary services in Bermuda, offering a comprehensive range of company and trust services to corporate and private clients.
"Estera Securities [Bermuda] Limited, is a key player in Bermuda's thriving Insurance Linked Securities market as well as a registered Listing Sponsor for the Bermuda Stock Exchange [BSX], one of the fastest-growing offshore exchanges in the world.
Alison Dyer-Fagundo, Managing Director at Estera in Bermuda, said "We are thrilled to welcome Damian to Estera. As Bermuda continues to move forward and enhance its reputation as a highly respected and successful financial centre, we are pleased to have someone with Damian's invaluable knowledge and influence in the industry joining the company. Damian will also be an essential addition to the Bermuda office in his operational capacity as we invest in processes which allow us to serve our clients more effectively."
"Damian's formidable operational and technical acumen, coupled with his demonstrated strategic leadership will be vital as we continue to invest and support our clients, partners and markets in an ever-evolving world." says James Maitland, Regional Head of Americas, Bermuda and Caribbean. "His leadership will play a critical role as we expand our capabilities across the region, including the United States as we are resolutely focused on enhancing our service experience and adding value to our clients."
He has over 30 years' experience in international and financial services in Bermuda, having held senior positions at a number of major businesses in the jurisdiction. Before joining Estera, Damian held positions of Vice President of Fund Operations at a Bermuda Fund Administrator, Chief Compliance Officer at a Hedge Fund Manager, and ILS Manager as well as the Head of Bermuda Investment Compliance at a global investment management company.

Read More About