[Written by Don Burgess]
Ghana is studying Bermuda's system of collecting rain to help solve their water crisis.
The Ghanaian High Commissioner to the UK, Papa Owusu-Ankomah, recently visited the offices of OBMI Bermuda and met with regional director Colin Campbell.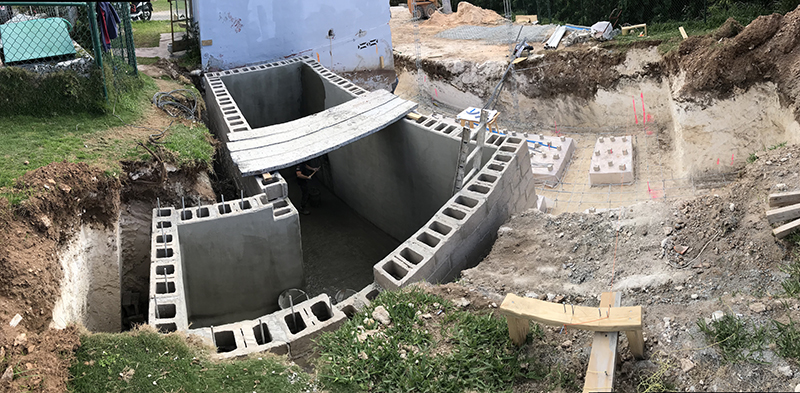 Mr Campbell gave a presentation on how Bermuda uses water harvesting through tanks, underground tanks, and water catchments.
Dr Leonard Teye-Botchway, the Bermudian Consular for Ghana, told Bernews that clean drinking water is a problem in various areas of Ghana and the Bermuda system could be a solution.
He said, "The notion of using rainwater harvesting to provide sustainable access to clean water in Ghana has been reviewed by a number of organizations. While the country has both surface water and groundwater resources, infrastructure for treating and distributing that water is underdeveloped.
"The country faces many infrastructure challenges, including climate change, and while total rainfall in Ghana is high, the country also experiences extended dry periods."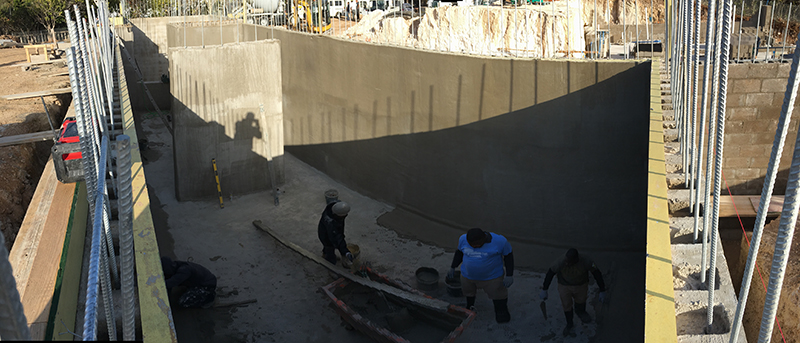 Mr Campbell told Bernews that the total rainfall in Ghana goes from 40 to 80 inches per year depending on the region, which is comparable to Bermuda's 55 inches per year.
The party visited an old traditional Bermudian building and a house under construction to observe firsthand how the houses were built in the past and how building has evolved over the years.
Dr Teye-Botchway said, "The team was particularly fascinated by the scale of the underground tank for the new construction and appreciated how that could be very beneficial in most Ghanaian properties with regards to achieving a sustainable water supply."
Mr Campbell felt it would work well in Ghana and help reduce costs. "Water harvesting would allow for people to be self-contained and not to rely on a state or the civil infrastructure."
He said an exchange could start between architects in Bermuda and Ghana to talk about the feasibility of doing it in that country.
- Photos courtesy of OBMI

Read More About
Category: All, Environment, News