[Written by Don Burgess]
In what is believed to be an historic first, an African ambassador had an official state visit to Bermuda last week.
Ghana's High Commissioner to the United Kingdom and the Republic of Ireland was on the island last week.
His Excellency Papa Owusu-Ankomah met with both Premier David Burt and Governor John Rankin. He also met with Speaker of the House Dennis Lister, Tourism and Transport Minister Zane Desilva, Minister of Public Works Lt Col David Burch and National Security Minister Wayne Caines.
In the High Commissioner's delegation was Matilda Alomatu Osei-Agyeman, Minister/Head of Chancery, Kofi Addo, Minister Counsellor/Trade & Investment. Papa Kow Bartels, Minister Counsellor/Trade & Investment, and Godwin Tsidi, First Secretary/Finance from the Ghana High Commission in the UK.
Two of the crucial topics of discussion were the fintech and financial sectors, and how the two countries could create a beneficial partnership.
In 2012 Dr Leonard Teye-Botchway was made the Honorary Consulate General for Ghana. He told Bernews that Ghana is the first African nation to designate an honorary consulate in Bermuda.
"The High Commission in London has been trying to make approaches to try to increase relations between Ghana and Bermuda," Dr Teye-Botchway said.
"It is very easy to obtain a visa to Ghana. The Ghanian embassy and the American embassy or the only ones that issue visas on the island. The others have to send the applications to New York, London or some other place."
He said there had been an increase of Ghanaians coming to Bermuda and vice-versa. He said one example is Quinton Sherlock. who has linked up with a charity in Ghana to help children to get a better education and teach them how to play golf.
Dr Teye-Botchway said several churches in Bermuda help with health and mission projects in Ghana.
"With this as a background, the High Commission felt increasing contacts with Bermuda could lead to more trade and more contacts, so that's the reason for this visit.
"This is the first by an African ambassador in an official status," Dr Teye-Botchway said. "This was confirmed by the Governor when we met with him last Monday."
A Government spokesperson said, "Recently, the Minister of National Security, the Hon. Wayne M. Caines, JP, MP, Gang Violence Reduction Coordinator, Pastor Leroy Bean and met with representatives of the Ghanaian High Commission of London, to discuss Bermuda's gang reduction strategy and opportunities for enhancement through the Ghanaian Government.
The meeting held last Thursday July 25, was attended by Ghana's High Commissioner to UK and Ireland, His Excellency Mr. Papa Owusu-Ankomah, Minister and Head of Chancery, Matilda Alomatu Osei-Agyeman, First Secretary Finance, Godwin Yaw Tsidi, Minister Councillor Head of Trade and Investment, Kofi Addo and Minister Councillor Head of Trade and Investment, Papa Kow Bartels.
"Accompanying the group was Bermuda's Councillor for Ghana, Dr. Leonard Teye-Botchway along with his wife Ronita, and Bermuda Government Estate Surveyor Nana Turkson, in his role as Secretary to the Bermuda Councillor for "Ghana.
Following the meeting, Minister Caines said, "This meeting allowed us to further develop Bermuda's relationship with the Ghanaian Government. The primary objective of the meeting was to discuss how we can enhance our gang violence reduction strategy. In the near future, we hope to offer our young at risk men and women the opportunity and experience of living and working in Ghana."
"Being in contact with their African roots, learning their history and understanding more about themselves is invaluable as it will give participants the ability for holistic self-reflection. More importantly, our young people will come to understand that Bermuda is not the epicentre of the world and there is cultural significance to who they are."
The Minister concluded, "As discussions continued, the conversation morphed into a meeting of mutual benefit, centred around opportunities for Bermuda to conduct business in their financial sphere. I was very pleased with the meeting and look forward to the future opportunities it presents."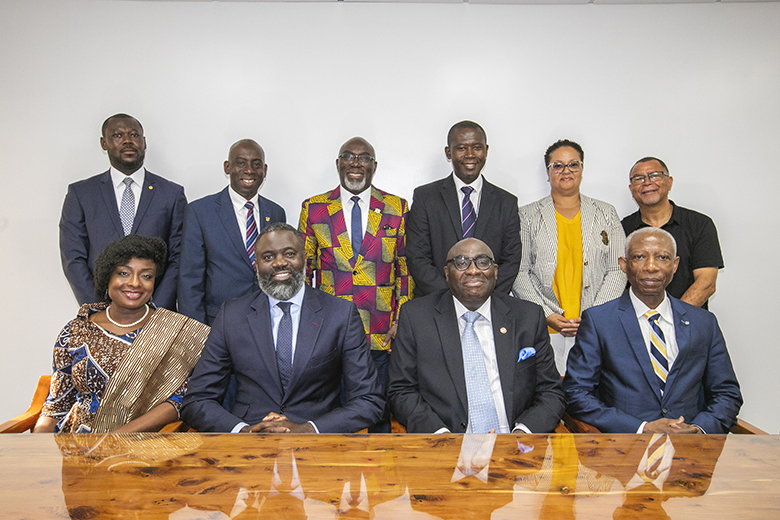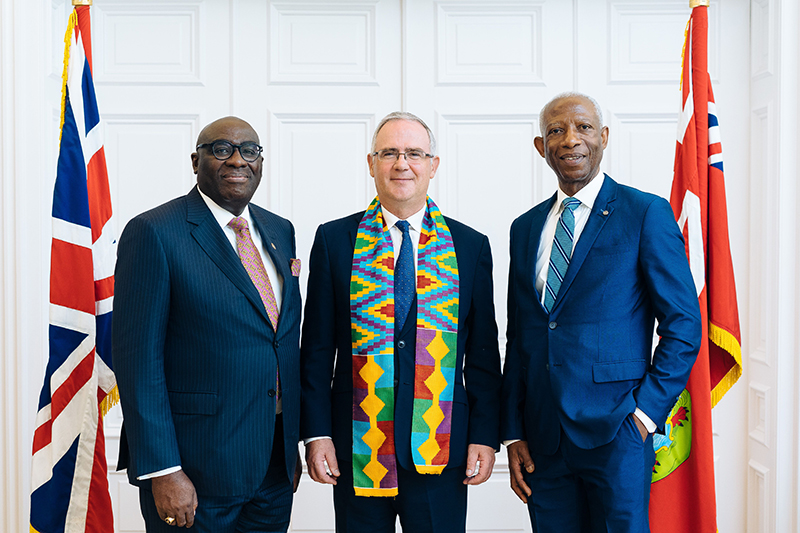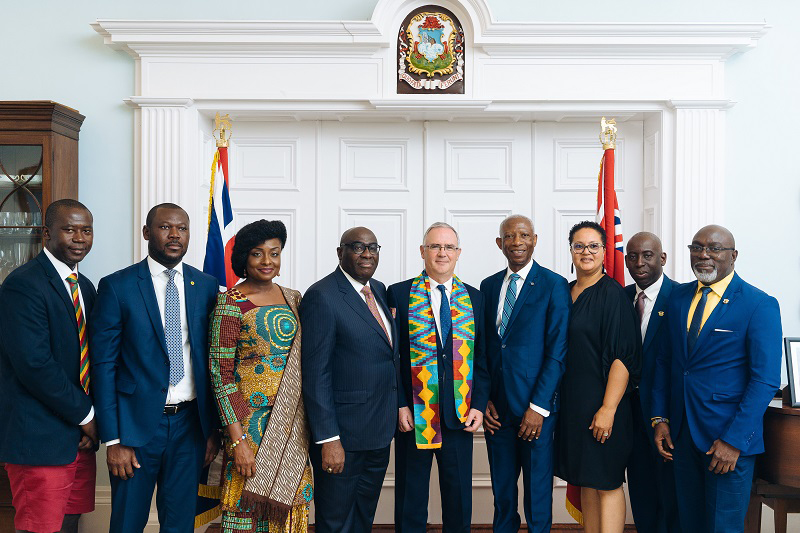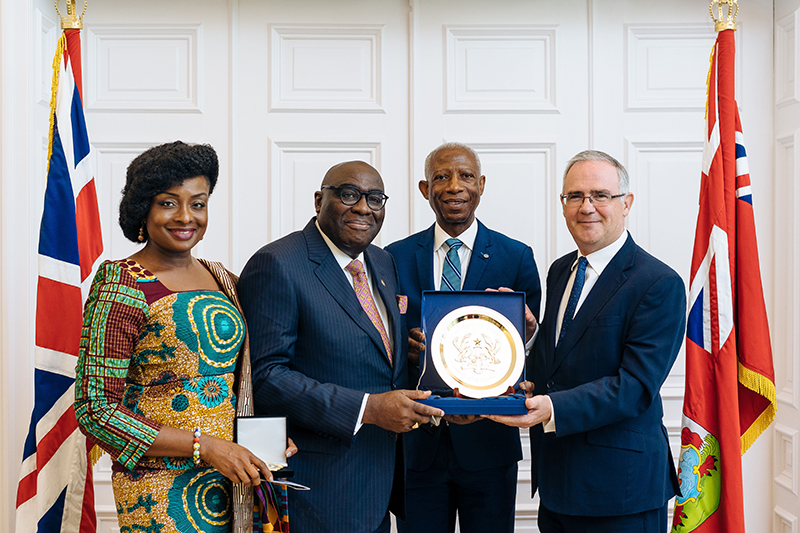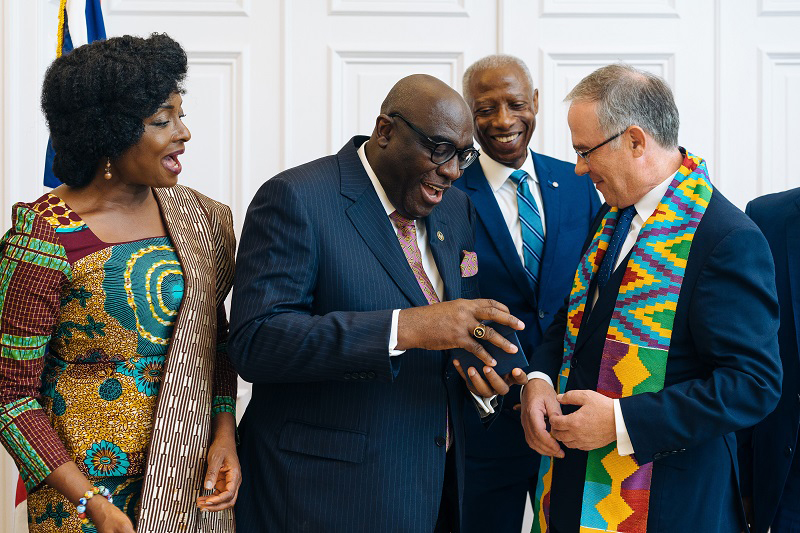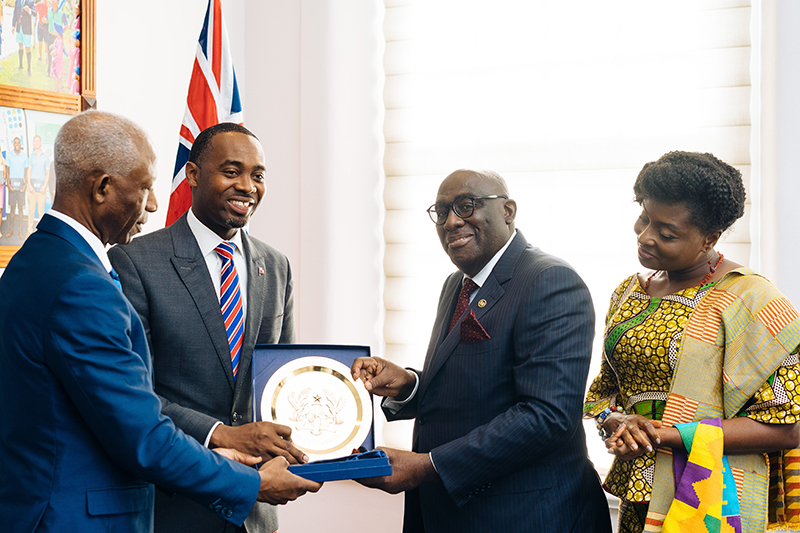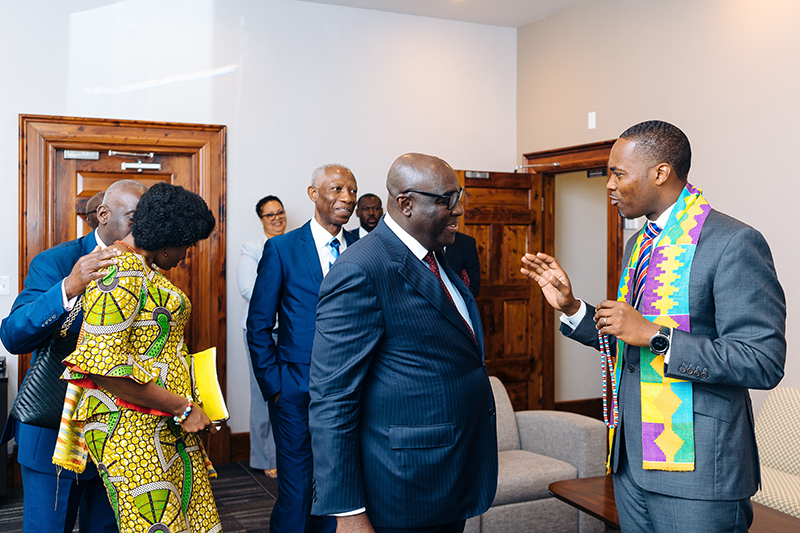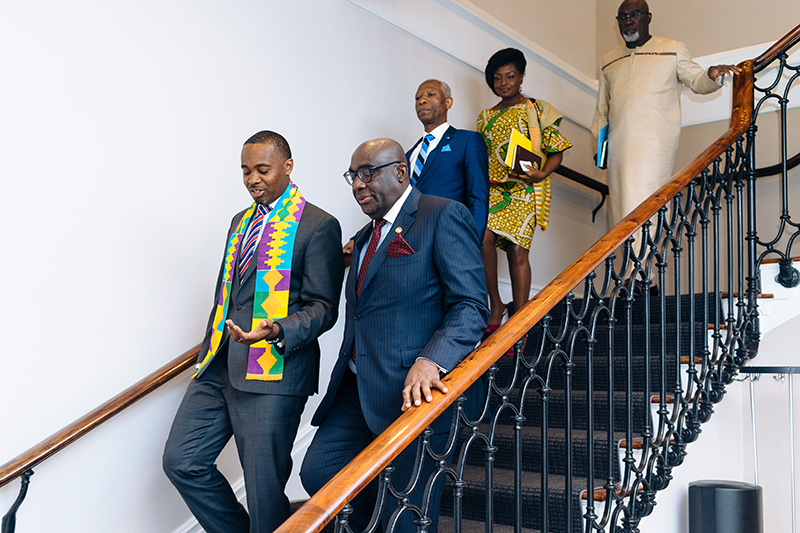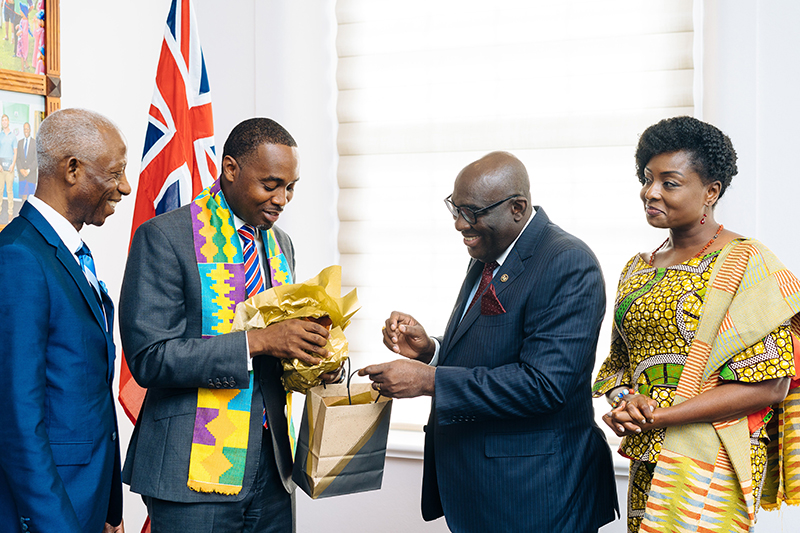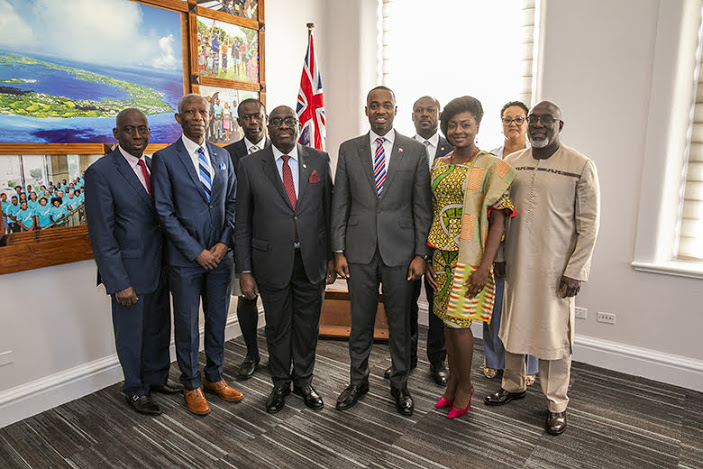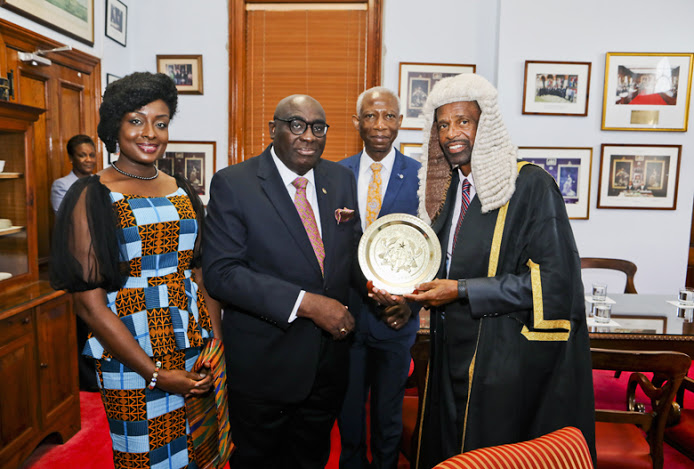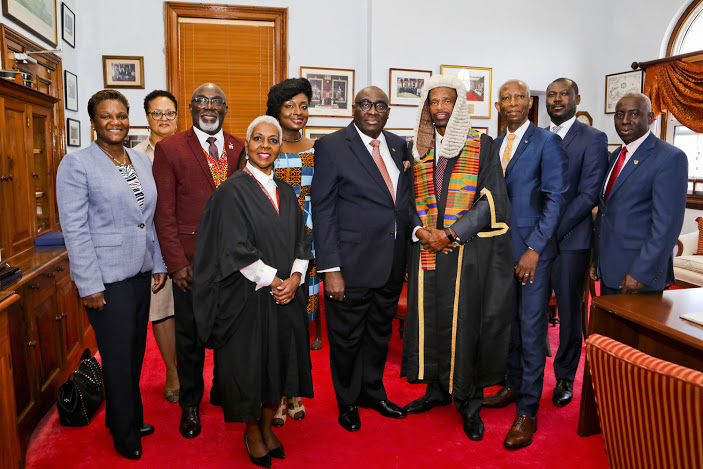 Read More About